---
Reading Time:
4
minutes
IT IS STILL a disappointing mystery why the Socceroos coach has walked away just when the job is almost – but not quite – done, but that doesn't mean he shouldn't be applauded for his efforts, says Chief Writer RON REED:
IN FOOTY, they say there are only two categories of coaches – those who have been sacked and those who are about to be sacked. And it's usually true. But Ange Postecoglou has proven it to be not necessarily the case in soccer, walking away from the national team on his own terms at a time when he has achieved – so far – everything he was hired to do, getting the Socceroos to next year's World Cup in Russia. In effect, the coach has sacked the team – and a winning team, too.
It is difficult to think of a comparable scenario in any major Australian sport in the modern era, if not ever. And it is as mystifying as it is disappointing, to employ the response offered by the chief executive of Football Federation Australia, David Gallop, who must now conduct a search for a replacement with very limited time on his side.
In making his eagerly-awaited decision public, Postecoglou did not really explain himself except to state – not for the first time – that the job had been the toughest experience of his life and had taken a toll on him and his family. The sight of him choking back tears as he said that left little doubt about his sincerity and given the value he places on his privacy it may take some time for him to table a full explanation. Meanwhile, it would be churlish not to wave him on his way with a thank-you and best wishes.
Predictably, though, the cynical view quickly emerged on social media that he is simply clearing the decks so that he can pursue or be pursued for a plum job in Europe or elsewhere, at considerably more money. There is no suggestion he has one lined up already.  Although he almost certainly will end up working on a bigger stage somewhere – for at least the past two or three years he has made no secret of his ambitions to do that – it would be surprising if that was the story, the whole story and nothing but the story at this delicate point in proceedings.
While coaching a national team has plenty of upside in terms of prestige and reward, it is a difficult brief dealing with dozens of players who are scattered around the world and never available on a day to day basis. Coaching a club is very different and that's how and where Postecoglou made his name and how he will proceed from here.
We'll know soon enough and if putting himself on the market and if it does turn out to be the immediate agenda – at the expense of the national interest – it will almost certainly compromise his legacy. That would be deeply regrettable because he does deserve to be remembered as a hugely positive influence on a sport that is forever crying out for strong leadership in this country.
Having won the Asian Cup – a feat not always given due recognition by sports fans outside the soccer mainstream – and then delivered qualification for Russia, he has been highly successful. His strategies have been criticised but he deserves applause for insisting on an aggressive, attacking style designed to provide the best possible chance of actually winning matches at the World Cup, not just making up the numbers. His edgy personality has not been everyone's cup of tea, but he has always made it clear he is not in the job to win friends, only respect.
He has had his differences with some sections of the media but it should not be overlooked that he has performed impressively on the other side of that fine line himself, having written a thoughtful and interesting newspaper column a few years ago and more recently become an entertaining panellist on the ABC's Sunday morning Offsiders sports show. There, he comes across as a good bloke – which, to most media people who have dealt with him long-term, he is.
This decision has apparently been in the making for as long as six months and in the euphoria of last week's victory over Honduras it seemed unthinkable that he would resist the opportunity to do what every soccer coach in the world would love to do, namely strut his stuff on the biggest stage in world sport. In fact, it would seem to amount to a dereliction of duty to leave the job half-done. His emotional demeanour when he finally put an end to the speculation suggests that it was still a fraught process right up to the end, which arrived after hours of discussions with Gallop and other heavy hitters the previous day.
"It's a tough morning for me," he said. "After a great deal of thought I've decided the journey ends here for me. It's been the biggest privilege and not the end I envisaged. There wasn't one tipping point. There'll always be a sense of unfinished business but there would have been whenever I left. I'm so invested in football in this country I always feel I can do more. But my instinct is that this is the right time for me, the team and the organisation."
Gallop has plenty more on his plate with FFA embroiled in a political fiasco that could see FIFA step in and remove the board of directors, with the direction the game is heading perhaps one of the reasons for Postecoglou's unease. But Gallop has taken the coach's untimely departure on the chin. "I'm really disappointed Ange won't be taking us to Russia," he said. "I'm still puzzled but I support the notion that sometimes you just need to do something new.
"Ange's record speaks for itself, winning the Asian Cup was a triumph as was qualifying for the World Cup. He gave fans a sense of optimism. As CEO I get to appoint people to big jobs and I am proud we showed an Australian can coach the Socceroos. Now it's important to get the right person to fill some big shoes. The standards Ange set in preparation, sports science and so on will always be there and part of his legacy."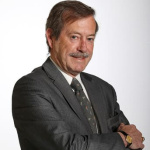 Author:
Rod Nicholson
ROD NICHOLSON is one of Australia's best-known sports journalists. He reported cricket, football, racing and other sports for 47 years for The Herald and The Herald Sun.
Comments
comments
0 comments