---
Reading Time:
3
minutes
ROD NICHOLSON was there when Tim Decker wearily pedalled over the line after his 20th and final crack at the Melbourne to Warrnambool bike race:
VETERAN CYCLIST Tim Decker has called it quits after completing his 20th Melbourne to Warrnambool cycling classic. However, the 2007 winner of the Southern Hemisphere's longest one-day bike race and the world's second oldest event has inspired a new breed of candidates to carry on the 102-year history of the iconic event.
Decker, 44, entered this year's race to introduce the national track team to the rigors of this gruelling road race.
"I am bringing together my men's track team from around Australia – from Victoria, NSW, WA and Queensland – to prepare for the season ahead and the Commonwealth Games. It is a brilliant challenge for these guys who will suffer mentally as well as physically during the ride and I'll be right there with them," he said.
While Decker worked diligently throughout the race, he was dropped at the two mountain climbs outside Camperdown with 65km remaining, and, with no assistance, could not regain contact with the main bunch. Nonetheless he pedalled to the end, finishing to the enthusiastic applause of the large crowd at Warrnambool.
"That's me done," he said.
Decker wrote before the race that he "hopefully (will) inspire somebody along the way" and he clearly did that over Saturday's 277km road of reckoning.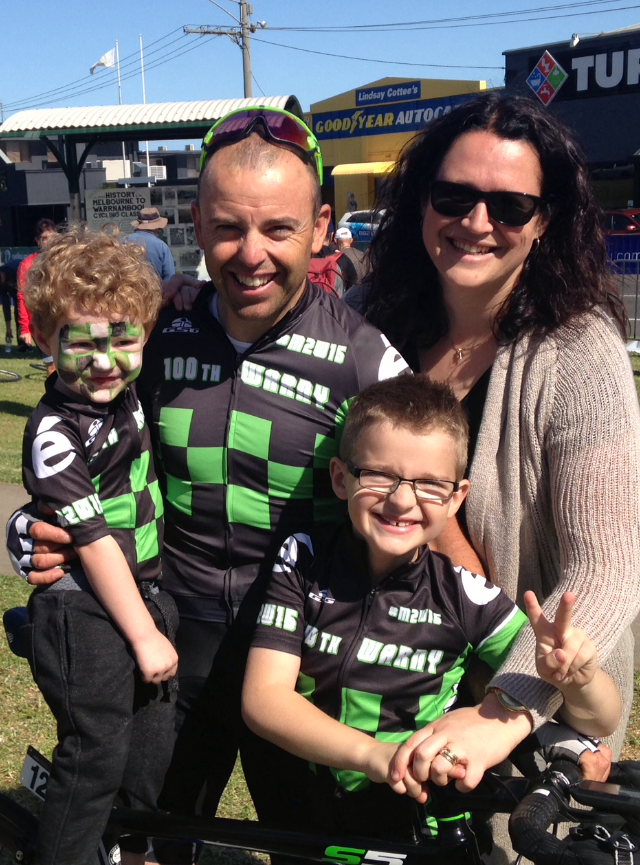 Sam Welsford is one of Decker's gun pupils in his role as coaching director of Cycling Australia's national track endurance team. He is the current world champion in the teams' pursuit and Olympic silver medallist at Rio. He has a barnstorming sprint but for him to finish the 277km of varying terrain was akin to sprinting superstar Usain Bolt running the Boston marathon – and finishing runner-up by a miserly two seconds.
"It was a great experience and good to show that track riders can be competitive in these really tough road races," he said after his narrow second behind breakaway winner Nathan Elliott in the uphill run to the line in Warrnambool.
"Tim said this was a great race, but a really tough test. He has been-there-done-that and he warned us of the physical pain and the mental stress we would suffer and he wasn't wrong.
"He really is an inspiration. The two mountain climbs were really tough for big guys like me – I can't imagine what it was like for Tim."
Welsford brings back memories of former cycling champion Sid Patterson. He is powerful with a stunning sprint and clearly capable of mixing track and road racing with equal impact.
Another competitor said Decker's effort was "amazing".
"He rides on sheer guts, just pushing and pushing himself."
It came to an end on Saturday, closing an amazing chapter in Melbourne to Warrnambool history that started for Decker in 1993 when he was 20. It took him 14 attempts before he finally cracked it for a win 10 years ago.
Aside from Decker's emotional farewell and Welsford's baptism of fire, the event produced an historic result when Elliott became the first cyclist to win back-to-back.
Plenty have won it twice, a couple even three times, but nobody has done what the 26-year-old achieved last Saturday. Nobody can detract from his effort – he was part of a breakaway group that put more than five minutes on the peloton, only to be reeled back in, and then make another break and defying all comers.
The piece of history comes at a critical time for the race, which has struggled in recent years despite a surge in popularity for its centenary running two years ago.
There is so much to like about this event, none the least its history. Organisers are faced with many obstacles but are working tirelessly to overcome them. The route is good – maybe a third mountain stage could be added – and the riders are keen and competitive.
The State Government could do more to ensure its continued impact – financially, in particular.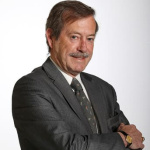 Author:
Rod Nicholson
ROD NICHOLSON is one of Australia's best-known sports journalists. He reported cricket, football, racing and other sports for 47 years for The Herald and The Herald Sun.
Comments
comments
0 comments