---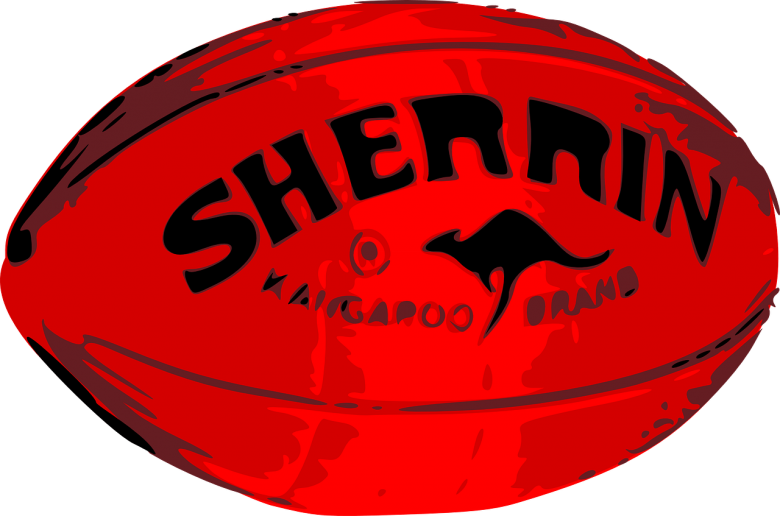 Reading Time:
4
minutes
IN a second extract from his new book, Larrikins & Legends, author DAN EDDY recounts how the Navy Blues formed a bond that dominated the G on Grand Final day:
WHAT Alex Jesaulenko forced his Carlton players to endure before the 1979 season would be felt for the next four years. He had taught them to never give up; to know that nothing they faced in a match could be more challenging than what they had experienced in training. Furthermore, he had bonded a group of players – young and old – into a team of men who would do anything to support their mate. And, in the few instances where their performance on game-day was not up to his standards, they would receive a gentle reminder: "Think of Tuesday night." There was no ranting and raving, just a simple warning that, should they not pull their finger out in the last half, or the last quarter, they could expect a flogging the following Tuesday at training. They were, in Harmes's words, "scared to lose".
The most famous example of Jezza's punishment came after a narrow loss to Geelong, in round 12. Despite the coach's warning ringing in their ears, the Blues fell six points short. Said Trevor Keogh, "From that moment on we knew what we were facing at training that week." Sure enough, training began with three 1,500-metre time-trials, then 10 x 800s, 10 x 400s, 10 x 200s, and then came the one-on-one contesting work. They started at five pm and when they walked off the track the clock hands were nearing 11. Then they had to go to work the next day.
Alex Marcou recalls it was "one of the hardest sessions I've ever done. There were guys vomiting, and others who were lying on the ground and couldn't get up." While Peter Francis admits, "They wouldn't even think of doing that now, but that was the way it was then. It was tough and it was brutal."
The Blues would go on to play in three Grand Finals between 1979 and 1982, and on each occasion their backs would be against the wall. That they were able to respond each time is attributable to the training under Jesaulenko. Also, the club was blessed with a terrific mix of leaders, mid-tier players and kids just finding their feet at VFL level. Their ability to blend together as a cohesive unit was solidified not at Princes Park, but a kilometre down the road. At Naughton's. Yep, at the pub.
If you lived anywhere near Carlton during that era, it was a guarantee that if you went for a drink at Naughton's seven nights in a row, you would see at least two Carlton footballers at the bar on at least four of those nights. It was their home away from home and new players to the club were expected to attend after their first training session. The driver of those bonding sessions was centre half-forward, Mark Maclure.
"Any new bloke who came in I used to say, 'Come with me, we're going down here [to the pub]. You don't have to come every week if you don't want to, but we want you to come now for the first time.' We had a pretty healthy crew come every week, and Jesaulenko was part of it, so was Southby – all those blokes."
Those bonding sessions extended to after-match dinners, where wives and partners were included. Then, after dinner at a restaurant nearby, all would return to the upstairs "nightclub" in the Carlton social rooms. The inclusive atmosphere helped to mould a family, where everyone looked out for each other, as Harmes explained.
"We all remain close mates to this day. If someone gets into trouble it only takes a phone call and we are there to help out. It was that mateship that drove us to achieve great things as a football team. All the girls were great mates as well, so we all hung out together. There was no one who stood out among the group. If 20 of us wanted to do something and two didn't, it only took a look in their direction and we soon had 22."
Larrikins became Legends by performing on the biggest stage: the VFL Grand Final at the Melbourne Cricket Ground. In the 1979 Grand Final, Carlton trailed Collingwood by almost five goals mid-way through the second quarter. In fact, the Blues had not even scored a goal, and in the muddy and wet conditions it was going to take something special to turn things around. Then came two critical, match-turning moments, that swung the pendulum back Carlton's way.
The first was when a kick-less Harmes was moved out of the back-pocket and into the middle. Almost immediately, the game-breaking Harmes began to wrestle back control for his side. It would prove a Norm Smith Medal-winning move.
The other key moment was when Keogh flattened former Blue, Russell Ohlsen, with an elbow to the head that, today, would have earned him a substantial holiday. Ohlsen had been on fire, the best player in the opening quarter-and-a-half, and, as Wayne Johnston admits, "if Keogh doesn't knock him out we don't win it. It was a big moment."
After Harmes's famous tap back into play, the Blues held on for a hard-earned five-point victory. For Jezza, the win cemented his greatness. As fate would have it, he was to be the last premiership-winning captain-coach. He also never played for Carlton again.
NEXT WEEK: How the Jezza era ended in bitterness and division.
This article was an extract from Dan Eddy's recently-released book, Larrikins & Legends: The Untold Story of Carlton's Greatest Era (Slattery Media Group, 2017). Go to www.slatterymedia.com to order your copy.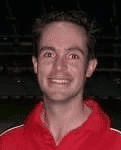 Author:
Dan Eddy
DAN EDDY is a storyteller with an impressive collection of works. He is the author of four books, including King Richard and Larrikins & Legends, and co-author of three more, including Champions and The Shinboners. 
He has a Master of Arts degree which explored the connection between Essendon champion Dick Reynolds and the Essendon community, and is a currently researching a PhD on another AFL Legend in Alex Jesaulenko. He is also a regular contributor to Inside Sport magazine, and has had articles published in the AFL Grand Final Record.
Comments
comments
0 comments