---
Reading Time:
8
minutes
DESPITE a disappointing loss in their Elimination Final, Essendon supporters had a lot to celebrate in 2017. Could the Bombers be climbing back as a real football force? In his new book, Always Striving: The Key Moments That Have Made the Essendon Football Club, author DAN EDDY looks back on the early 60s when John Coleman led his talented but tough Coleman's Crusaders to two premierships:
FROM THE MOMENT that former champion full-forward, John Coleman, took over from long-time coach, Dick Reynolds—on 7 November, 1960—both his and Essendon's intentions were crystal clear: the team would take a more "rugged" approach and there would be "more direct" methods in their style of play. Despite leading the club into 12 Grand Finals between 1940 and 1960, for four premierships, towards the end of the reign of "King Richard" the team was being labelled "gliders"—a slight on their toughness.
By convincing Coleman to apply for the coaching position, the Essendon committee was sending a message that it was time to alter the team's approach to both training and playing. Coleman may not have been the best of trainers in his playing days (quite the opposite!) but, out on the field, "Coley" was never afraid to fight back whenever an opposing defender tried to resort to rough-house tactics to unsettle him.
According to tough defender Ian "Bluey" Shelton, "Coleman inherited a lot of good young players, but he just had to put a bit more steel into them." Rover John Birt said, "When I played under Dick I just felt really comfortable, like he was a friend, whereas under John, particularly early, I never felt so comfortable. I never thought of him as a friend." Forced to add more grit to his game, Birt would win the best and fairest—the first of three—in 1961. "It was because I had the feeling all the time I was playing to prove something to him," Birt added.
Ruck-rover Hugh Mitchell was another who flourished under his former teammate's coaching. "Coleman had more man-on-man training to toughen us up," Mitchell explained. "He wanted to keep the ball moving and gave the forwards goalkicking practice, and gave us plenty of ruck practice … I think that gave all the players a bit of a boost and a bit more enthusiasm." Furthermore, defender Darryl Gerlach remembers, "Everybody responded to John; what he said went. He was a man in great control and a coach ahead of his time, and he was also very personable. Once you got to know him, and understood his way of doing things, you had a great relationship with him."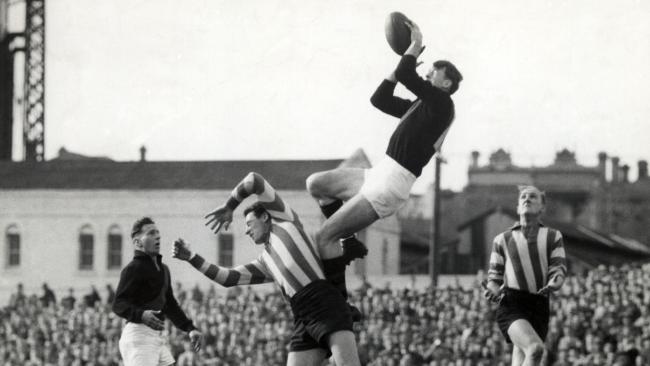 Football in the early 1960s was changing. At Hawthorn, coach John Kennedy was putting his players through torturous early morning, army-style training sessions out at Bulleen, influenced by the star centreman and fitness fanatic Brendan Edwards. The players earned the nickname "Kennedy's Commandos" as a consequence of this bold new approach, an approach that powered the club to its first premiership in 1961. After Melbourne had hosted the 1956 Olympic Games, VFL clubs had begun implementing new, more scientific approaches to training, which took the game to a new level by demanding more of the players than in previous eras.
Under Reynolds in the late-1950s, Essendon had drawn on the physical education training of Bert Willee, while Coleman brought in one of Willee's students in Peter Bevilacqua. "I introduced weights to Essendon, and I varied the circuit training in a sense that the exercises being done were more in line with football requirements than, say, running requirements," Bevilacqua explained. "I still insisted in having a couple of footballs [though]. If we were doing run-throughs from one end of the ground to the other, we did it with a football, to learn to bounce the balls. There was no point in just becoming a very good runner who couldn't handle a ball."
Having played finals the previous two years under Reynolds (runners-up in 1959, fourth in 1960), the Bombers missed the four in Coleman's first season (seventh with nine wins and one draw). But, in 1962 they stormed to the top of the VFL ladder, losing just two games. The side had strength and skill on every line. The defence was back-stopped by Paul Doran at full-back and Shelton at centre half-back, while ruckman Don McKenzie would rest in a back pocket. At their feet were creative and reliable types in Alec Epis, Barry Davis and David Shaw down back. The Epis-Shelton-Davis line was the finest in the VFL in the early-1960s. In the centre, Russell Blew, captain Jack Clarke, Graham Beissel, Birt, Mitchell, and Barry Capuano, were all attacking players who would link with the defenders to set up countless forward drives. Up forward, nothing would get through Ken Fraser's hands, and Charlie Payne provided a big body in the goal square; Ken Timms was never afraid to get his hands dirty if the ball spilled loose. Geoff Leek and the high-flying Brian Sampson would rotate with McKenzie in ruck contests.
Essendon easily accounted for Geelong in the second semi-final, but was forced to wait an extra week to learn its Grand Final opponent after the Cats and Carlton drew the preliminary final. The thought of entering a Grand Final having played one game in a month unsettled Coleman. "We were all sitting up in the stands watching it, so we were wondering, 'What happens now?'" Capuano recalled. "That's where Coleman was pretty smart. He spoke with Melbourne, as he knew coach Norm Smith pretty well, and he arranged for them to play a practice game against us." The teams played two 30-minute halves on the Thursday night, all Bomber players getting through unscathed, giving them just the type of contested work they would have missed otherwise. "That was a pretty solid workout for us, which was just what we needed," Capuano said.
Against Carlton in the Grand Final, any fears relating to any form lapse were put to bed by quarter-time, the Bombers charging to a 34-point lead. They eventually won by 32 points: 13.12 (90) to 8.10 (58). Birt kicked four goals, while Clarke had led the way in the middle, as Essendon claimed its first flag since 1950. Leek, too, was among the best, despite only surviving a pre-game fitness test on an injured ankle by kicking a medicine ball "with my good foot". With Carlton applying a hard-hitting game, particularly early, the Essendon committee's decision to bring Coleman in as coach had been vindicated when the Bombers not only withstood the physicality of the Blues, but dished it out as well.
With the Premiers average age of just 23 years, it appeared the Bombers were primed for a new, great era of success under Coleman. But, surprisingly, it took three more years before the club would return to the Grand Final. In 1965, with Fraser having replaced Clarke as captain, as the season drew to a close Essendon appeared set to finish second, and earn the double chance. But, when falling nine points short of Carlton in the last round of the home and away season—after kicking six goals to one in the last term—the Bombers dropped to fourth position. To win a second premiership, they would have to play three sudden-death finals. Despite the final round hiccup, Capuano recalls, "We were starting to play well at the end of the season. Once we got into the finals, the side played fantastically in every game. They seemed to just really gel."
Essendon defeated Geelong by 52 points in the first semi-final, setting up a preliminary final clash with Collingwood, with a rising St Kilda team awaiting the winner in the Grand Final.
At the nine-minute mark of the preliminary final, and immediately following a goal to Mitchell, a sensation occurred: half-forward John Somerville was out "cold"; the only player in his vicinity was Magpie Duncan Wright. Fraser was closest to the incident. "I've heard this roar go up, and I turn around to see John lying flat on the ground," Fraser said. "So, I've rushed across and gingerly sort of lifted him up to see how he was, but I didn't want to pull him up too hard because that's the wrong thing to do. Blood was trickling out of his mouth, he was gone, so I waved to the trainers and I yelled to the umpire to stop the play."
Despite the shock at seeing a teammate lying on the ground, defender Geoff Pryor says that was the defining moment of the game. "I think Wright chose the wrong guy to hit, because John was a very popular bloke at our club," Pryor said. "He was also a very quiet and gentle guy, and everybody knew him to be the least aggressive person when it came to those kinds of tactics. So, there was a sense of real injustice in what had taken place. From that moment onwards, we just felt it: we knew we were going to win that game." As captain Fraser made his way around to every teammate to implore them to play the ball when the game restarted, unbeknown to him, a fuming Shelton, his vice-captain, was metres behind him, demanding that every player, "Hit the bastards, smack 'em in the teeth!"
"Looking back on it, we were collectively the right leadership pairing," Fraser said in 2013. "I was saying to all the blokes who are predisposed more towards playing the ball to not go off their game and even up. Whereas, the other blokes in the team who were more inclined to have a bit of the biff—they had licence to do so because the vice-captain had given the okay! We ended up beating Collingwood by 55 points, so the combined leadership styles must have worked!"
Despite losing Somerville, Essendon had all the momentum heading into the Grand Final. Moulded into the types of footballer that Coleman knew could withstand the heat of big finals—a side that refused to give an inch, but, at the same time, had some of the League's most talented players—the Bombers were on a crusade to destiny on September 25, 1965. St Kilda, playing in just the second Grand Final in the club's history, was no match for Coleman's Crusaders, who led at every break before winning by 35 points: 14.21 (105) to 9.16 (70).
Sampson was outstanding in the ruck, Ted Fordham kicked seven goals to tie the club record for goals in a Grand Final—equalling Dick Reynolds' brother Tom's feat in 1943's loss to Richmond, and Gordon Lane's in 1946—and the much-loved Fraser was a premiership captain. "I think being a premiership captain is probably the highest honour you can get for a player, and I'm very proud of having been fortunate enough to achieve that," Fraser said. "You aim to play in a premiership for the team you love, and then if you have the good fortune to be captain of the team and to be holding up the premiership cup when it gets presented to you, it's as good as it gets."
As good as it gets. That description could certainly apply to Fraser's coach, who, having secured his second premiership in five years had confirmed his greatness as a senior coach. Indeed, of all VFL/AFL coaches (1897-2016) to have coached at least 100 games, Coleman, when he stepped down as coach at the end of 1967, had a winning percentage of 68.80 per cent; third behind Chris Scott (Geelong 2011-16, 72.18 winning percentage, one premiership) and John Longmire (Sydney 2011-16, 69.13 per cent, one premiership).
The bond between Coleman's Crusaders remains as strong in 2017 as it did in the immediate aftermath of that '65 flag. "The camaraderie between the players during a game was terrific and that then transcended to our friendship after footy," Gerlach said. "The bond we have from that premiership will never be lost. Success breeds good people, because everybody wants to be associated with success. And what also made us close was that about 15 players in that 1965 Grand Final had come from the Essendon District League; we grew up together, which made it that much more special."
A total of 14 players from the 1962 premiership team would make the double in 1965 under Coleman: Epis, Shelton, Davis, Russell Blew, Graeme Johnston, Fraser, Payne, Birt, McKenzie, Mitchell, Clarke, Sampson, Shaw and Geoff Gosper. Sadly, Coleman died suddenly of a heart attack at his Dromana Hotel on the Mornington Peninsula, on April 5, 1973. He was just 44.
This story is an extract from Dan Eddy's latest book, Always Striving: The Key Moments That Have Made the Essendon Football Club. Books can be purchased at www.slatterymedia.com, the Bomber Shop and, your favourite book store.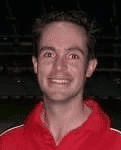 Author:
Dan Eddy
DAN EDDY is a storyteller with an impressive collection of works. He is the author of four books, including King Richard and Larrikins & Legends, and co-author of three more, including Champions and The Shinboners. 
He has a Master of Arts degree which explored the connection between Essendon champion Dick Reynolds and the Essendon community, and is a currently researching a PhD on another AFL Legend in Alex Jesaulenko. He is also a regular contributor to Inside Sport magazine, and has had articles published in the AFL Grand Final Record.
Comments
comments
0 comments