---
Reading Time:
4
minutes
WHATEVER Cameron Smith does next, he'll always be the legend of the Storm, writes IAN COHEN:
DO you consider Dermot Brereton a Swan or a Magpie? Probably not, it's even hard to remember him in the red yoke or the black and white. In most memories the bullocking '5-time-day-5-time-night' premiership player is still simply one of the Hawks greatest ever! Likewise, for other multiple flag winning hawks Sam Mitchell (not really an Eagle) and Luke Hodge (although he was terrific as Lion leader!). Star winger Doug Hawkins is revered as a Bulldog forever, not a part of the Lions pride. And on a wider scale will history write up Tom Brady as a Buccaneer, Peter Brock as a BMW driver, Wayne Rooney in blue or Michael Jordan as a Washington Wizard?
I believe that when an athlete has given so much service to one cause for so long, and they decide to fill their coffers or chase a dream or prove those that sacked him wrong, then they deserve a chance to continue their careers without vitriol or sadness. Instead let's celebrate that we got to see them for so long maintaining such a high standard, and wish them well as they depart with some of that magic dust to influence other eager youth.
Which brings me to one of the NRL's greatest ever, and the games record holder, Melbourne Storms Cameron Smith. His leadership and work ethic were on display for all to see very early in his career, but it took while before his hand was firmly and singularly on the Storm tiller. After the Melbourne stewardship had been with Glenn Lazarus, Robbie Kearns and Stephen Kearney, coach Craig Bellamy opted for a rotation of Storm captains (it was flavour of the month) in 2006-07 with wonderful and hard footballers like David Kidwell, Dallas Johnson, Scott Hill, Matt Geyer, Cooper Cronk, Michael Crocker and Matt King in the mix along with Smith. But the nuggetty number 9 was the standout, and the future.
His imprimatur was so impressive that I directly challenged the coach at a club dinner hosting a few journalists for mid-season State of Origin back then, to name Smith 'one-out' – but the crafty mentor was just letting his next leader feel the reins in his hand occasionally before thrusting him into the job (and the spotlight) full time. But from 2008 Smith has galvanised his ever-changing array of troops, taking them to new heights, new standards and new successes.
Embed from Getty Images
So now, has he earnt the right to bow out on his terms – or maybe play on? The options appear to be three – retire as a premiership skipper (a la Lazarus), to play on and break more records as Storms hooker or to take his brilliance, leadership, toil and sweat to a new home, most likely the Titans on the coast in Queensland. The lure north of kith and kin for his young family will be even stronger after Storm spent the COVID months in Southern Queensland with a full entourage of kids and dogs.
And the question – how will playing in sky blue and yellow effect his purple legacy? For mine it won't change it a bit! The same way Cooper Cronk is still a Storm legend while being a one-shouldered Roosters premiership half-back. Like all of the other genuine legends of their sport Smith will simply become an immortal in NRL and be forever known as a Storm superstar.
Each year for the last few, like clockwork, I have asked him about his future. I've done it in private and public settings – in media conferences, on ABC Grandstand and hosting the Player of the Year functions. And each year he has laughed a little with that swarthy smile and told me (and the assembled audience) "we'll just wait and see Co-ey (the Storm boys opt for Co-ey, not Coza as my nickname), and I'll do what's best for the club and the future".
Cameron is well entitled to take his time, he should not be rushed, but the clock is ticking and it doesn't just affect his future. The emerging talent of young origin hooker Harry Grant (likely returning home after being part of a history making loan to Wests Tigers) and the oak-tree toughness of Kiwi international Brandon Smith (who has come off the bench to replace his more seasoned name-sake for the last few years) are just going to have to wait and see what options present – if the skipper departs and opens up some big shoes for them to fill, or if he stays and maybe they have to bide their time or find a new home.
Will we see a new Storm 'Big 3' generational change in speedy fullback Ryan Papenhuyzen, brilliant playmaker Cameron Munster and Grant forging a Slater-Cronk-Smith style trio of terror for opponents? Will Smith's decision effect that possibility, and what of coach Craig Bellamy who unearths these diamonds in the rough – his movement is for another column!
It's a vexed question – is it selfish for the man who has broken nearly every record and won nearly every award to stay 'too long' or does his status in the game allow him that luxury? Should Bellamy push him out Clarkson-style or the Storm follow the way North ended the career of Smith's games-record AFL equivalent Brent Harvey, should Smith re-locate his school-aged three children back home to the sunshine state, or should he bow out and write his own cheque in media or mentoring?
The debate will rage on, and somewhere there will be much disappointment while elsewhere massive jubilation – but with over 500 games at club, state and national level Cameron Smith AM has already writ his name large in Melbourne's brief history and indeed the long history of the game of rugby league. And he will always bleed purple!
Ian Cohen was the original 'Voice of Storm' starting as the inaugural ground announcer with the club in 1998 at Olympic Park, and has been associated with Melbourne Storm broadcasting on radio, television, on-line and with club and league hosting duties ever since.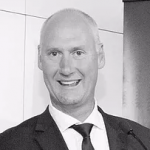 Author:
Ian Cohen
IAN COHEN has been reporting and commentating on sport across television and radio for more than two decades. He has covered four Olympics and three Commonwealth Games, Tour De France, AFL, NRL, Australian Open Tennis and Golf, Formula 1 and more. Ian is now the managing partner of a successful media and communications company and is managing media pro-bono for Daniher's Drive 2017
Comments
comments
0 comments