---
Reading Time:
5
minutes
SEVEN DAYS IN SPORT: Plenty of stars, but the man in charge sets the tone, says Chief Writer RON REED:
INTERNATIONAL cricket has taken its time to get started, but like every other return to near-normality as the pandemic is sent packing, it was worth waiting for on Friday. Steve Smith saw to that, as is his custom, with the third fastest one-day hundred ever scored for Australia, almost certainly the best innings he has played in this format.
Can it possibly be that he is still getting better? If so, bring on the Test series – even though it is now destined not to provide a definitive answer to the most hotly-debated question in all cricket, is he or is Indian captain Virat Kohli the world's best batsman?
Kohli watched from the perfect vantage point as Smith unleashed an array of thunderous shots of variable construction to reach his 10th ODI 100 in 62 balls, the Indian superstar knowing the result of the match would depend on his own response.
This was exactly the script for which the fans were waiting and hoping – but it was an anti-climax, with Kohli surviving an easy chance on one before departing for 21.
Perhaps the most amazing statistical reference point of Smith's stupendous innings was that he raced along at almost twice the speed of captain Aaron Finch, whose own hundred came of 117 balls, which in turn was a superior strike-rate to David Warner's 69 off 76. The strike-rates make fascinating reading: Smith 159.00, Finch 91.93, Warner 90.78 and not forgetting, of course, Glenn Maxwell's 45 off 19 at 236.84.
Finch won't mind, of course, being upstaged by his illustrious team-mate, but he was entitled to be pretty pleased with himself.
Embed from Getty Images
It is always good to see him succeed because not only is he very entertaining to watch, he is such a straight-talking, down-to-earth personality who has had to deal with his fair share of ups and downs along the way to the happy place his career is in now, notably his long wait for a crack at Test cricket only for it to be limited to just five matches and a disappointing average of 27.8.
It's still a bit of a roller-coaster at times – he earned big money in the recent Indian Premier League, as everyone does, but didn't make many runs and ended up being dropped by the Royal Challengers, Kohli's outfit.
With not much form behind him and a couple of weeks in quarantine, it wasn't an ideal preparation for this new challenge. He has – like Smith – been tinkering with his technique, even though he has just turned 34, an age at which most cricketers are well and truly in control of what works best.
His leadership skills – which are impressive, with Shane Warne in commentary ranking him second only to England's Eoin Morgan – are also being tested by the unusual off-field circumstances the team has had to deal with, not to mention delicate discussions about how to respond to pressure to acknowledge the Black Rights Movement.
That's been a learning experience, Finch readily admits.
He also happily weighed in the other day on the hottest debate in Australian cricket, even though it has little or nothing to do with his own remit.
In an insightful interview with the Cricinfo website, he was firmly in favour of his young Victorian team-mate Will Pucovski being ushered straight into the Test team at the expense of out-of-form incumbent Joe Burns.
Plenty of others are saying the same thing, including former Test captains Ian and Greg Chappell and Mark Taylor, as well as former selector Mark Waugh – and for its worth, this column could not agree more.
The naysayers claim Pucovski, 22, might not be ready for the challenge yet, but how is he – or we – ever going to find out if he is not given an opportunity.
"You don't know until you try, so the sooner the better," said Finch, adding that he wished he had got his chance at 25 rather than on the eve of his 32nd birthday, at which stage there was never going to be a way back if things didn't go to plan at first sight.
Fortunately, it had no effect on his white ball career which has been outstanding, averaging better than 40 with 17 hundreds from 126 matches. This latest knock took him past 5000 ODI runs faster than any Australian except Warner and ahead of Dean Jones, Matthew Hayden, Michael Bevan, Ricky Ponting and Mark Waugh.
That is very good company – and he continues to prove that he belongs in it.

AS THE tug-of-war played out between Tennis Australia and the Victorian Government over when it would be possible to stage the Australian Open, there was no shortage of opinions from senior players – some with very different perspectives.
Embed from Getty Images
To the surprise of very few, Novak Djokovic wanted allowances made so it could be as close as possible to business as usual – a predictably self-serving response from the bloke who ignored all the covid safety protocols in order to run an event of his own a few months ago, with inevitable results. He and others caught the virus.
Rafael Nadal, on the other hand, said the players had no right to try to interfere with what the local authorities deemed to be in the best interests of their communities, the people who host the Open, and should just wait and see what is best for all concerned. In the on-going, unresolved debate about who is the tennis GOAT – greatest of all time – attitudes count, so that's a tick for the Spanish superstar, not so much for his increasingly unpopular rival.

AT THE risk of repeating myself and without suggesting that drug-cheat athletes should be lightly issued with get-out-of-jail-free cards, swimmer Shayna Jack should now be regarded as a valuable landmark cautionary tale in the war against sports doping.
Since I asked a week ago in this space why Jack should be automatically regarded as a liar when she swore blind to the Court of Arbitration for sport that she had no idea why she would test positive for a banned substance, that she definitely did not ingest it deliberately, the arbitrator has praised her for her honesty.
"She appeared to be completely straightforward, genuine and honest, a decent, reliable and very plausible witness … her demeanour was excellent and her dismay and upset at the situation she found herself in was evident," veteran barrister Alan Sullivan QC said.
Adding that it would be "over cynical" to discount her forceful testimony on the absence of scientific evidence of her guilt, Sullivan reduced her ban from four years to two, allowing her to return to the sport after next year's Olympics.
This highly-experienced lawyer is well aware that almost everyone who ever tests positive claims to be innocence, and that such protestations need to be treated with utmost caution, but what he is also obviously saying is that mistakes can and do get mad, and that life is simply not that black and white.
Yes, if evidence is to be accepted on its merits and because there is no proof to the contrary, there is always going to be a chance that some guilty party will escape the consequences. But is that not preferable to a young sportsman having his career, perhaps his life, ruined because he has unwittingly stepped into a minefield where you get blown to bits no matter what?
And should young, naïve athlete who do experiment with drugs and then come to their senses and clean up their act be automatically pilloried forevermore because of one mistake?
The Jack case has shown that the doping fight, while crucial to sport's well-being, needs to become more enlightened.

ONE champion sportsman who had a long relationship with drugs was Argentine soccer legend Diego Maradona, who has died at 60 of a heart attack. But my understanding is that he used cocaine and whatever else to enjoy himself off the field, not to enhance his performance on it. He had more than enough talent not to have to worry about that.
Embed from Getty Images
How to best sum up his controversial life and very predictable early demise? I liked this tweet from British media star Piers Morgan: "I'm reading a lot of nonsense about the 'tragedy' of Diego Maradona. There was nothing tragic about him – he was one of the greatest sportsmen in history, beloved by millions, and lived his life to the full parameters of fun and craziness. He didn't die wondering. Most do."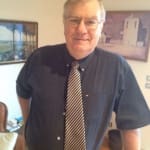 Author:
Ron Reed
RON REED has spent more than 50 years as a sportswriter or sports editor, mainly at The Herald and Herald Sun. He has covered just about every sport at local, national and international level, including multiple assignments at the Olympic and Commonwealth games, cricket tours, the Tour de France, America's Cup yachting, tennis and golf majors and world title fights.
Comments
comments
0 comments