---
Reading Time:
4
minutes
THE BATTLE AGAINST an implacable disease never stops for one of footy's most admired characters – in fact, he's stepping it up. IAN COHEN reports:
 I NOW understand why he was christened "The Reverend".
Why his playing group from the Demon decade, and his Bomber buddies, share one of the strongest bonds I have seen between any ex- players and a coach.
Why the third-born of 11 children fought back from unforgiving injuries to help carve his family's name into generations of AFL folklore.
Why he is now leading a campaign that has almost no hope of saving him, but is laying the foundation to potentially spare others from the insidious plight that will eventually strike him down.
Neale Daniher is a special man, now driven by a special cause after giving an "Australian face" to Motor Neurone Disease.
There are two major events that Daniher, with the assistance of some heavy-hitting pals, has engineered to raise millions of dollars to Fight MND.
The "Freeze at the G" is a city and TV oriented event, with celebrities braving the slippery dip into the icy pool.
But "Daniher's Drive" is a regional and rural event, aimed at taking the message to the country – and this year it heads to the heartland of Daniher territory, the Riverina.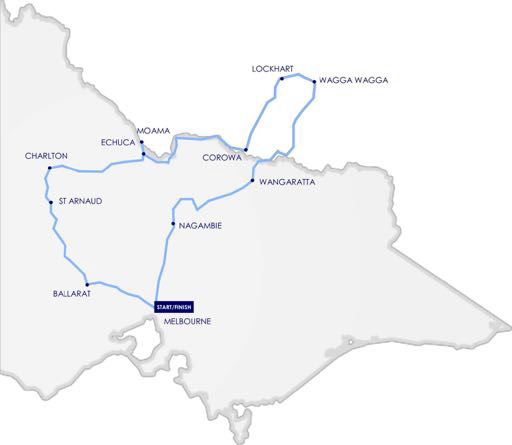 And like "The Reverend" has done for most of his life, he is dragging into his slipstream a star-studded list of friends, allies, supporters and sponsors to share the journey.
The Drive starts this Thursday from Essendon Fields, with 100 cars and nearly 350 followers hitting the highway to raise money and awareness for MND. A circus convoy of celebrities, yesterday's heroes and everyday folk drawn into Neale's aura.
It will whistle into Wagga on night one (Thursday), arrive in Echuca on night two (Friday) and bowl up at Ballarat on night three (Saturday), before returning to the Deer Park Club on the outskirts of Melbourne around midday on Sunday.
And in sporting terms there has been nothing to rival a collection of crusaders that are either driving or appearing at the nightly functions.
The list includes:
Nine club or country captains, 4,368 VFL/AFL games played, 259 VFL/AFL games coached, 62 Test matches
A total of 263 ODI's 
4,123 goals
 12 premierships 14 best and fairest, 37 state games, 24 tons 
244 wickets, 18 All Australians
And many Hall of Famer's, Team of the Century's and a collection of medals including Belinda Clarkes, Dally Ms, Brownlows, Colemans, Allan Borders, EJ Whittens, Simpsons and more.
All of the names you will know, and they go deeper than Van der Haar, Carey, Lanning, Daley, Neitz and the highly-decorated Daniher brothers.
And all of the numbers are only at the ELITE level, with countless other honours won at lower leagues and in other roles.
Neale has contributed to the above numbers, but knee and other injuries curtailed his career at 82 games in red and black over 12 years – even named captain of the Bombers in 1982, but never got to lead them out.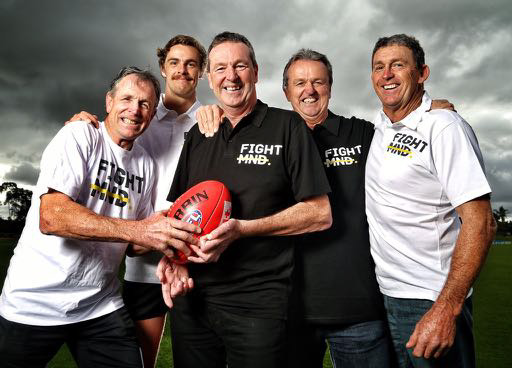 And while as a player and a coach he may have talked about "life and death" struggles, this time it is for real. The life expectancy of someone diagnosed with MND is around 27 months, Neale has been beating the odds for four years.
Every day, at least TWO Australians are diagnosed with the disease and TWO people die from it – often slowly and painfully.
For me, I am late to this learning — having only ever interviewed Neale across microphones, cameras and lecterns – but earlier this year he sought me out with that convincing argument and cheeky smile to ask for my assistance in "managing the media" for the Drive event.
It was an offer too good to refuse – lots of work and expertise for absolutely no payment – but a chance to work closely with a man so dedicated to life, even as it slowly and cruelly ebbs out of his very body.
We have enjoyed plenty of success via metro dailies and news bulletins, radio and TV – as well as having regional media queueing up for our arrival.
His impact is enormous, his desire infectious and his energy boundless. His nuclear and extended family is an amazing collection of laughter and irreverence, mixed with work ethic and ambition.
I now consider myself a privileged member of a tight-knit bunch of "The Reverend's" disciples, an honour I wear proudly.
I now understand why the famous, the wealthy, the connected and the public all want to contribute to this man and his cause, with $2 million the target this year.
I now have a different outlook on life, and while I don't always get the balance right I am trying to understand that no matter how successful you are, we all have to realise how precious our existence is.
While in reality it will all be too late for him, "The Reverend" is bravely fighting on, battling "the beast", inspiring others and showing a positivity that I hope will be my biggest learning from this sad yet wonderful adventure.
For more on this or to contribute log onto https://curemnd.org.au/ Follow the journey @fightmnd or @DanihersDrive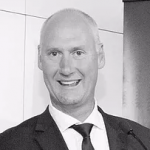 Author:
Ian Cohen
IAN COHEN has been reporting and commentating on sport across television and radio for more than two decades. He has covered four Olympics and three Commonwealth Games, Tour De France, AFL, NRL, Australian Open Tennis and Golf, Formula 1 and more. Ian is now the managing partner of a successful media and communications company and is managing media pro-bono for Daniher's Drive 2017
Comments
comments
0 comments