---
Reading Time:
3
minutes
TAKING the tough decisions comes naturally to Brad Thorn, as PETER MEARES reports:
TOUGH-AS-TEAK dual international Brad Thorn fronted his first Press Conference at Ballymore and explained how he actually embraces off-field dramas.   In his first year as Queensland Reds Rugby Union coach, after 20 years as a professional player in League and Union, he took the hard questions in his stride.    The controversy surrounding his sacking of Quade Cooper and scandals involving senior players Karmichael Hunt and George Smith are something that, in a twisted kind of way, he relishes.
"People who know me will understand why these issues don't deter me, they just make me more determined.  I've had to make some tough decisions but that goes with the territory as a coach.   We're a young group and we're working hard.  These problems are just speedbumps along the way."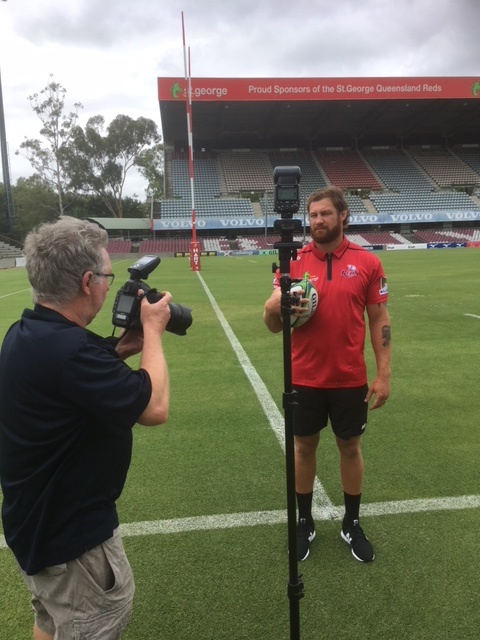 While some may have been surprised at his appointment as a replacement for Nick Stiles, Thorn has earned it.   There are no doubts about his credentials as a player, in either code.  Eleven Origin games for Queensland, three Tests and 200 games for the Brisbane Broncos speak for themselves in a decade at the top of Rugby League.   And in Rugby – 59 Tests, 171 club games and a World Cup for New Zealand.  Wherever he's gone, his name has been synonymous with success.
Switching to coaching from 2015 he learned his trade at Ballymore and steered Queensland to successive National Under 20 titles.   Queensland Country had been the cellar-dweller in the National Rugby Championship, finishing last and second-last in the years before Thorn took on the role of coach.   With the emphasis on fitness and skill, his young team swept all before them in winning the 2017 NRC.
Thorn shocked Reds fans when he announced that the mercurial playmaker Quade Cooper would not be required this season, along with halfback Nick Frisby and prop Marcus Vanzati.   He wants to do things his way and, in his opinion, these players no longer fill the bill.   So, Cooper is training with his club side, Souths, possibly the highest-paid club player in world Rugby on a deal allegedly worth $800,000 a year.
But Thorn is looking to the future, banking on the potential of young playmakers like Hamish Stewart and Nick Jooste, backed by late signings Jono Lance and Ben Lucas.  Outside them will be last season's NRC sensations Duncan Paia'aua and Izzy Perese – young, fast and fearless.
It will be interesting to see whether young locks Angus Blyth and Harry Hockings are up to it at this level after stellar seasons last year.   And the youngest of all, 18-year-old Australian Schoolboys halfback Tate McDermott, will be an exciting deputy for James Tuttle.
As his captain, Thorn today named 31-year-old Scott Higginbotham.   Cast in a similar mould to Thorn himself, the back-rower is vastly experienced, with 34 Tests and 123 Super Rugby games behind him.  The most prolific try-scoring forward in the competition, he's also one of the most penalised, something he intends to change.
"I want to set the example for these young blokes.  Being appointed by someone like Brad means a great deal to me."
He has leadership experience, during his three years with the Melbourne Rebels, where the little © next to his name seemed to bring out the best in him.  He'll have his first run as captain tomorrow night in an intra-club trial, and then the Brisbane Global Tens the following weekend.  But the acid test will come in Round 2 of the Super Rugby competition, when the Reds meet Higginbotham's old club, the Melbourne Rebels, at AAMI Park on Friday, February 23.
No matter what happens on the field, don't expect any exciting interviews at Reds Press Conferences.  As Brad Thorn says: "I'm not one for oratory.  I'll just keep quietly doing my thing."
The Reds coaching role has been something of a poisoned chalice since the halcyon days of Bob Templeton and John Connolly.   This century only Ewen McKenzie has been successful, winning the 2011 Super Rugby title with a brilliant young side.   A succession of other coaches have been tried and found wanting.   Somehow one gets the impression that Brad Thorn might be about to change all that.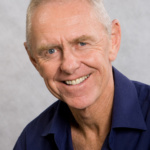 Author:
Peter Meares
PETER MEARES has covered sport on radio, TV and in print for 50 years. He's the author of six published books on sport. His favourite sports are cricket, rugby union, rugby league, athletics, golf and tennis. His career has included Olympics, Commonwealth Games and a host of minor sports.
Comments
comments
0 comments