---
Reading Time:
4
minutes
SMASHING the Poms by more than an innings will always bring unbridled joy to most Aussie cricket fans, and regaining the Ashes is a sporting highlight to be feasted upon. But rejoicing in the predictable Fleet Street backlash back in the "mother country" can be almost as much fun, writes COLIN DALE:
THE URN is gone and while the battle for the Ashes is now well and truly over, the fight and fallout back in England is only just beginning.
"Crash and Urn!" screams The Sun. "England crumble as Australia reclaim urn."
Yes, the long knives are out in the UK press – and how much fun is this? No need to rub salt into Pommy wounds when the infamous Fleet Street hacks and former players are doing it for us.
Joe Root "needs to find a very big hole to climb into," according to Ian Botham, while the Daily Express swaps knives for a gun with their (tongue in cheek): "England must SHOOT Australian captain Steve Smith after Ashes win."
Reflecting upon the victory in Perth, I realised that savouring any Test win is a satisfying moment for the true, traditional fan. Ashes Test victories are always a notch higher. Ashes series wins are the pinnacle of pleasure.
This result was something very special. Something very rare. This was the equivalent to your footy team winning an AFL premiership. Regaining the Urn is surely one of life's truly magic moments.
There have been only five occasions in more than 50 years that Australia has wrestled the urn back from England since Lillee and Thommo blew them apart in 1974/75. So, to truly digest and enjoy it, it's back to Poms turning on each other over their failures.
Their senior players? "They just haven't shown up," according to former skipper Michael Vaughan.
Their bowlers? "My mum can play Moeen (Ali)," Geoff Boycott says. "He's just not a factor."
Not taking the big moments in the series? "They'll all be wondering how on earth did England lose by an innings when they were 360 for 4," Graeme Swann pondered.
England has been clearly out-bowled by Australia and the fallout and blame game is magnificent to watch from the Aussie perspective.
Vaughan put their struggles Down Under down to a lack of genuine pace — a factor perpetuated by their County system. Injured England quick Steve Finn agreed, saying the taxing cricket calendar was to blame and made it almost impossible to keep bowling at speeds in excess of 90mph.
But former England fast bowler Martin Bicknell savaged Finn's comments, labelling modern bowlers as "snowflakes".  "All this bullshit about County cricket being too tough for bowlers to bowl fast," he said on Twitter. "Workloads are so low compared to 20 years ago, need to build stronger bowlers, bowl more, stop protecting them too early. #snowflakegeneration."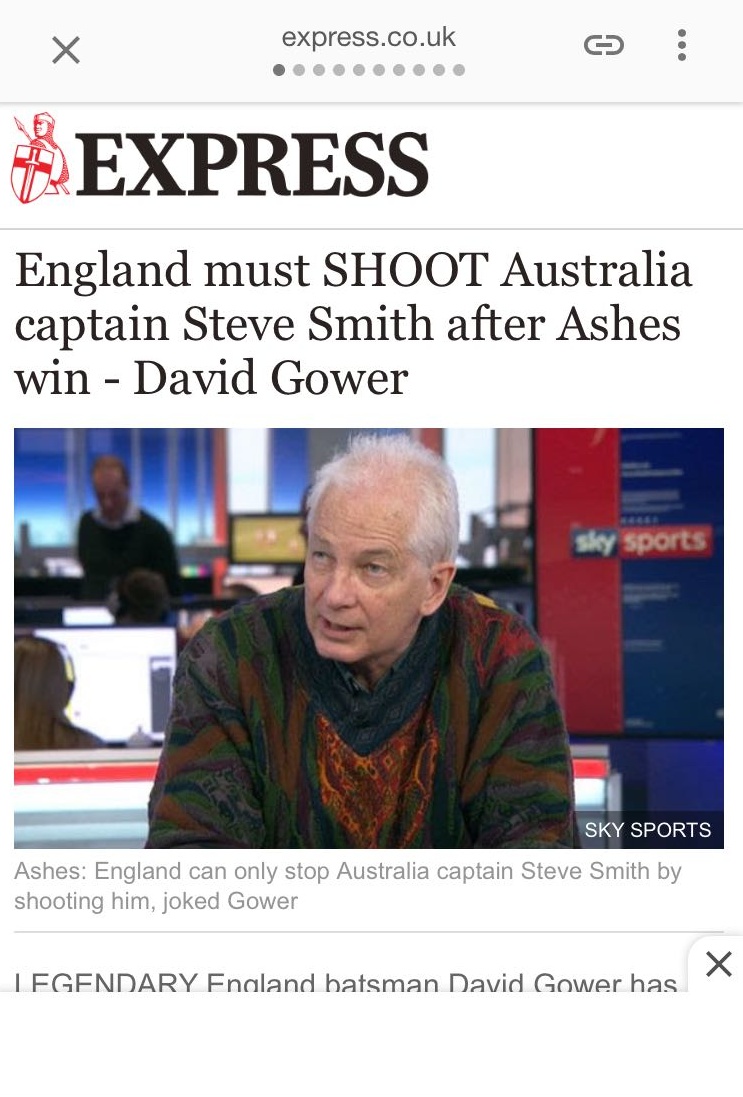 Even 76-year-old former Ashes-winning fast bowler John Snow jumped in: "Fast bowlers don't grow on trees," he said. "Fast bowling is about physical ability, physique, the mentality, the coordination. But you've got to want to learn how to bowl quick and for it all to slot into place.  You've got to learn how to do it yourself, the coaches don't bowl the damn thing, the bowler has to bowl it."
The Pommy press and commentators are still fighting over the Stokes factor: "From the moment Ben Stokes got into a scuffle outside the Mbargo nightclub in Bristol back in September, this tour has looked doomed to failure," writes The Sun's cricket expert John Etheridge.
Vaughan: "I hope that Ben Stokes is watching and I hope he's hurting more than the team in the dressing room because as soon as Ben Stokes did what he did it was very clear to me he was going to struggle to be in Australia."
"I said it straight away that I didn't think England would have any chance of competing out here without Ben Stokes."
Naturally, Boycott disagrees: "Nothing we have in English cricket would have changed the result. I can't think of any player at home who could have made so much difference." And in a rare, understated moment, he declared: "The best team won – simple. They need to get better players, but they haven't got any better players in English cricket. English cricket has a paucity of quality."
Captain Root, so long the golden boy of England, has naturally been savaged. The Telegraph reporting that stress levels have caught up with the captain which led to a "desperate shot" off Nathan Lyon.
"Joe Root has given every impression of being in control of his emotions on this tour but his shot against Nathan Lyon was the desperate stroke of a captain losing an Ashes series," Nick Hoult wrote.
"Root must feel as if he is running into the Fremantle doctor blowing a gale."
The Daily Mail declared that Root "seems to be shrinking with responsibility" as the Ashes slip away.
"The rain, much like England's captain, promised much but again failed to deliver on day four in Perth," their Martin Samuel wrote.
Boycott joined Botham in questioning his mental state: "Root is like a Captain on a sinking ship," he wrote in his Daily Telegraph column. "He has the cares and wears of a team that is losing the Ashes.
"Here he was out playing a big shot to a ball from Lyon that was over two feet wide when England were trying to save the game. That tells you everything."
The poison pen stuff is particularly amusing coming from a country that puts its sporting successes and heroes on such a high pedestal. The same country that barely stopped short of knighting their entire 2005 Ashes-winning team!
Underneath it all, I suspect the Poms have a secret love of losing and the inevitable fallout that follows. The DailyTelegraph's Nick Curtis seems to agree.  He argues that while British success can bring trophies, defeat brings so much more.  When losing an Ashes series or crashing out of a Rugby World Cup in the qualifying stages, "the entire country emits a collective groan … followed by a sigh of relief".
"Although we are winners where it counts – world wars, gardening and pop music – as a nation we are more comfortable with failure than the Scots, Welsh or Irish," says Curtis.
"The English love an underdog and remain suspicious and conspicuous of success, it's why we were delighted that the country as a whole came third –  THIRD in the medal table of the London 2012 Olympics."
England have clearly come second in the 2017/18 Ashes series. While I'm not entirely convinced they're loving it – I sure am!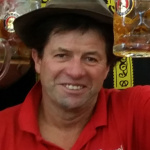 Author:
Colin Dale
Melbourne-born sports nut, Colin "Bomber" Dale began his career in journalism with The Herald as copy boy in 1980. Stints with the Sunday Press and The Sun followed along with a year with NTV Channel 8 in Darwin. Chasing his dream to work in Fleet Street and follow all sports and drink beer around the world, Bomber landed on his feet in the UK, founding a tour company specialising in festivals such as the Oktoberfest in Munich, Rugby Internationals and Royal Ascot. Prost!
Comments
comments
0 comments