---
Reading Time:
4
minutes
SPORTSHOUNDS writer COLIN DALE witnessed a whole new era begin for cricket 24 years ago at the historic 1994 South Africa-Australia test at Wanderers. He returns hoping that history will repeat itself – and that it's a new era for Australian cricket:
"EXCUSE ME SIR, the President wants to see you," the huge Afrikaans bouncer announced to me. I was startled. Before I could attempt to finish my Castle Lager, he demanded: "You must come with me: Now, NOW!"
The next thing I knew I was being marched around the Wanderers stadium by two 10-foot local giants. Whisked through a throng of security into a VIP box I found myself chatting with a man who was, in part, instrumental in changing the history of South Africa – F. W. de Klerk.
This was just one of the many fantastic memories that came flooding back to me as QF63 crossed the African savannah on my first South African test tour for over 16 years. I couldn't wait to be back at the stunning beauty of Newlands and then returning to Johannesburg where I had the privilege and honour to witness the beginning of a new dawn for Test cricket between our nations back in 1994.
And now, only a week later, those emotions have turned into shock, anger, betrayal, disappointment and finally: hope.
When trust and respect has been taken away, the only thing left to cling to is hope. If not, I may as well give this cricket-supporting game away.
I hope the Newlands outrage turns out to be a line in the sand moment. I hope that one day I will rejoice in Test cricket like I did in Johannesburg 24 years ago. And I hope to again be witnessing a new dawn at the Wanderers – but this time for Australian cricket.
It was such a different world as Craig McDermott and Merv Hughes opened the first Australian attack against South African batsmen since their country was banned from international sport in 1970. Led by Allan Border in his last series for Australia, the team was full of stars and characters that fans looked up, respected and loved supporting. Slater and Hayden opening, followed in by Boonie. Then there were the Waugh brothers, AB, Healy and a bowling unit that included a young Shane Warne.
I couldn't wait to cheer them on in this new dawn for South African cricket. The locals similarly cherished having these sporting stars on their shores for the first time in decades. The players and the very few Australian supporters who were at Wanderers were treated like royalty by the hosts – including their President – who showered hospitality upon us like I've never seen before.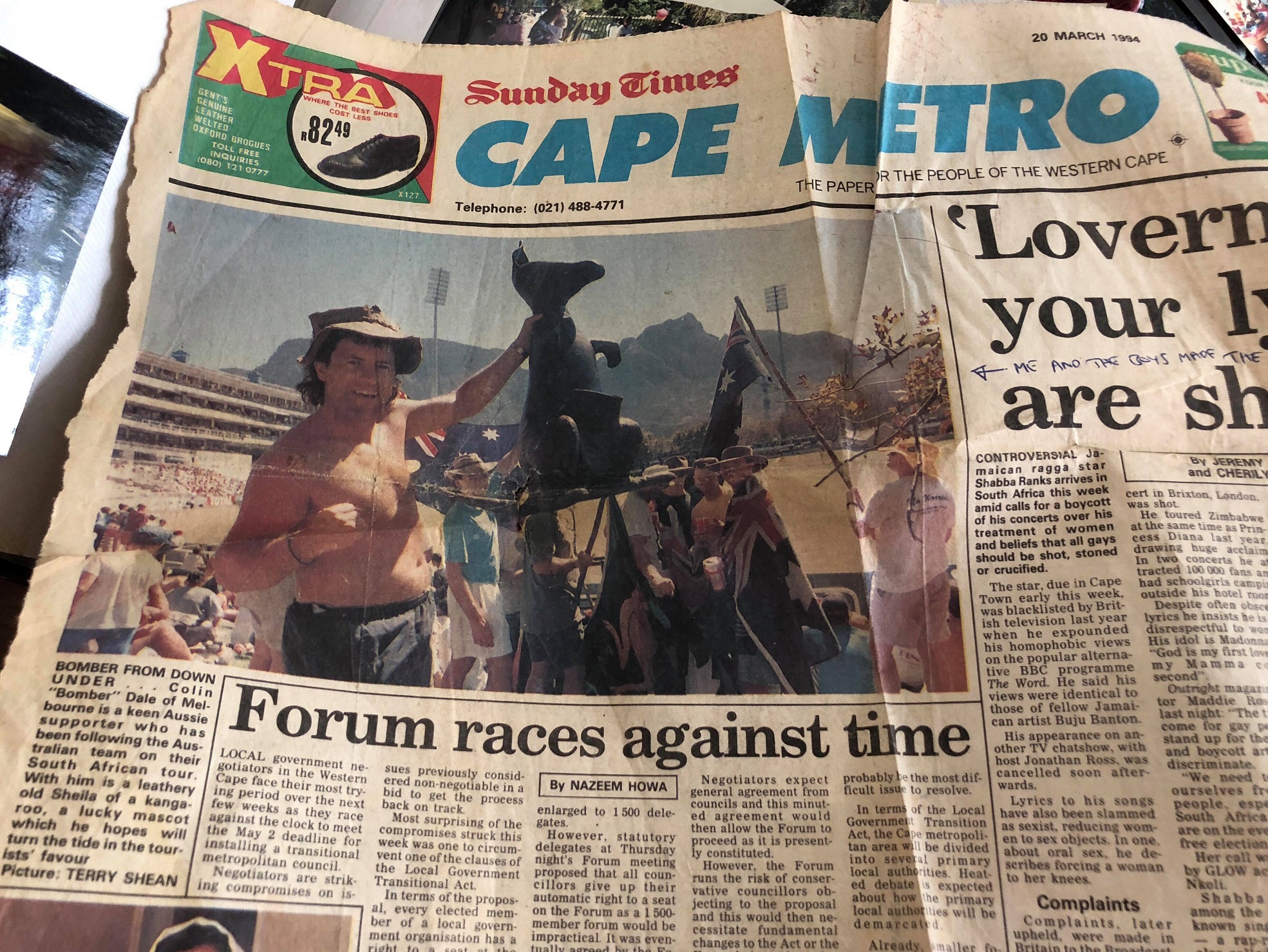 We all wanted to win, but that was secondary to the fact we were all exulting in two proud sporting nations who were again competing in the pinnacle of cricket. There is no doubt that feeling – just as the defunct "Spirit of the Game" – has been suffocated by our cricketers for years, only to be killed off under the shadow of Table Mountain. Border, who is also back in South Africa commentating, confirmed the scorn poured upon our unpopular team from his vantage point due to their "antics on the field (that) have upset a lot of people".
Line in the sand moments come in varied forms for both nations and sporting teams. It was de Klerk's releasing of Nelson Mandela in 1990 that led to the elections that soon followed the Wanderers Test and finally killed off apartheid for good.
It was the new President Mandela giving hope to a nervous nation only a year later that reconciliation could be achieved, famously wearing a Springbok jersey at the Rugby World Cup final.
And it was also at Cape Town that New Zealand cricket hit a new low in Brendan McCullum's first match as skipper. After being bowled out for 45 he decided to embark upon a full cultural realignment of his team – now generally regarded as the best representatives in world cricket. "We've (now) got a group of guys that I would happily introduce to anyone in the world," McCullum later said. "They are great ambassadors for this team and our country and they play for the right reasons."
So there is – and must be – hope and I am definitely not talking about the result of this upcoming Test.
James Sutherland is certainly no Nelson Mandela, especially where we find Australian cricket now sitting after his 19 lamentable years in charge. But he is in Johannesburg trying to sell hope as well as repeatedly apologising to the sporting world.
Clearly putting three bad eggs on the plane home won't change much, but he has also declared that Cricket Australia "will review the conduct and culture of our professional teams" and promised: "The clear focus will be on re-engaging with Australian cricket fans, the Australian public, to rebuild respect and pride.
"Ultimately it's about whether Australians can feel proud of their national sporting teams … it's all about how we play the game."
Back in 1994 it was ironically the soon-to-be-disgraced South African captain Hansie Cronje who led his team to victory in that first test with a fine second innings century. I didn't care back then about the result as I revelled with locals in the Castle Lager tent, being told I was a great ambassador for my country – something I have always remembered with much pride.
I hope to return to that tent at Wanderers and again delight at being at Test cricket – trying to be the best ambassador I can, no matter what the result.
I truly hope the Australian players start to learn to do the same.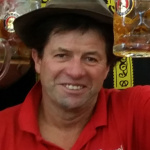 Author:
Colin Dale
Melbourne-born sports nut, Colin "Bomber" Dale began his career in journalism with The Herald as copy boy in 1980. Stints with the Sunday Press and The Sun followed along with a year with NTV Channel 8 in Darwin. Chasing his dream to work in Fleet Street and follow all sports and drink beer around the world, Bomber landed on his feet in the UK, founding a tour company specialising in festivals such as the Oktoberfest in Munich, Rugby Internationals and Royal Ascot. Prost!
Comments
comments
0 comments