---
Reading Time:
4
minutes
JETLAGGED Sportshounds writer COLIN DALE jumped off the flight from South Africa just in time to join the 73,000 at the MCG for the Easter Monday clash. Escaping the torture of the cricket at the Wanderers was just one of the many delights of being a sports fan back in familiar surroundings:
BAAARRAH". It's the unique siren (usually echoed many times) that welcomes us all to the mighty Melbourne Colosseum, letting us know we're just in time or perhaps running a tad tardy for what is the main event in town for us Victorian sporting nuts.
Dashing up and over that seemingly ancient Richmond railway walk bridge – clearly late again – I thought I was again in danger of missing that "vitally important" first ball of yet another dramatic, fractured day of Test cricket.
Then it hit me. And what a relief. The very recent cricket nightmare was now over. I wasn't in Joburg surrounded by smug, cocky locals small waving bits of yellow paper all over the place as they clapped another Bok century or half tonne. I wasn't watching our "GOAT" being smashed for 180 odd. And I wasn't screaming at those brothers from Western Australia to get on with it, only to seem them soon trudge back to the shed as Australia collapsed to six for less than a hundred.
No. On this warm autumn Melbourne afternoon, I was only going to miss "Razor" Ray start the last game of round 2 … before the traditional opening free kick to Joel Selwood was paid.  What a relief.
As I sat down in the bright sun of the Great Southern Stand it was seriously hard to believe that it was less than a day earlier I was departing Joburg's infamous sporting "Bullring", thinking that watching cricket could not get much worse than this.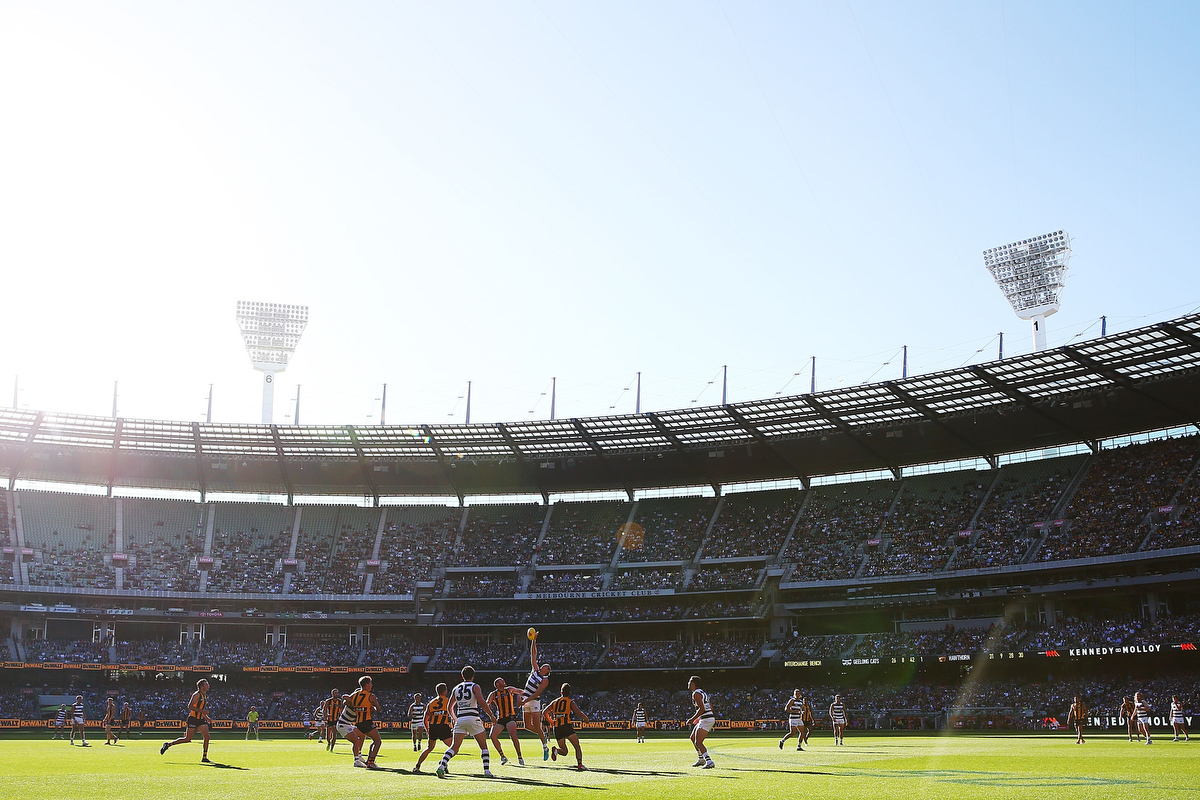 Firstly, I was not fully committed to supporting my own team. Then I watched it go through the motions towards what seemed like an inevitable trouncing. With us six down and still around 400 behind, I headed to O.R. Tambo International Airport directly from the Wanderers Cricket Ground.
But what a difference a day makes. Yeah, we're still getting stuffed in South Africa despite some fight from Cummins and new skip Paine. But suddenly I was at a genuine sporting contest – and one from the code that runs truly through my veins!
I've always hated Hawthorn – thanks to my red and black heritage. And of late, Geelong have been seriously on the nose. But thanks Hawks and Cats, you've got me back in love with sport – especially that of the uniquely true Australian variety.
It had a sadly familiar feeling in the first quarter. Those arrogant Hawks had jumped to an early lead, as it was at Wanderers a couple of days ago when Markram and Elgar got off to a flyer on a flat pitch. Yet I couldn't cheer on the other team on the park, in this case the mob from Sleepy Hollow, even though little Gary Jnr was back.
It was the same in South Africa. I found it hard to fully support our national cricket side (mark 2) despite having four new faces in it. In Joburg, my short-term focus was hoping for a competitive match – as it was at the MCG, without caring who won or lost.
Modern AFL is loaded with phrases and jargon about the forward press, ball retention etc. Yet more simply, it is a game played a bit like basketball with everyone from both sides running from one end of the oval to the other – albeit on a pitch over 170 metres long. So, it is with little wonder that the universal sporting phrase momentum comes into play. And so it was on a delightful Easter Monday afternoon at the G.
A combined 10-goal first quarter, was followed by Geelong dominance early in the 2nd thanks to their new "holy trinity mid-field trio" – true AFL gobbledygook – who took them to the lead. Selwood, Dangerfield and Ablett are true champs – and it was great to witness. Then the Hawks' AFL battler, Tom Mitchell, went to work, helping lift the former three-peat premiership team to a four-goal half-time lead.
I could have had a fancy night out, wining and dining at one of Cape Town's or Joburg's many premium steak houses, for the price of a mid-strength beer and a pie at the main break. But here at the G there was no cricket going on, just full-on, competitive footy between great rivals. l was loving it.
The third quarter was much the same. More terrific momentum swings. The Cats cut the lead to four points before it swung the other way for Hawthorn to take a three-goal lead into the last.
Of course, deep in my heart I was always supporting Australia in Johannesburg, despite the goings on from the previous Test. Yet here I still couldn't barrack for the blue and white hooped team or the awful mob wearing brown and yellow. So, I cheered for the draw. This certainly seemed a long way off when Hawthorn jumped to a 25-point lead early in the last.
But this match was destined to be a sporting epic. When young cat Brandan Parfitt levelled at the 26-minute mark, the G seriously erupted. I now felt truly 11,000 km away from the tampering drama. What a relief.
Like the result in the final test, that was still grinding on at the Wanderers, I didn't care about the end result or that Hawk skipper Jarryd Roughead spoiled my yearned-for draw, kicking a point at the death.
For the neutral, this had been a near perfect afternoon of Australian Rules Football. And for a somewhat shell-shocked Melburnian sporting fan returning home – it was exactly what the doctor ordered!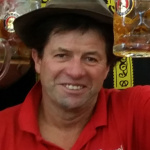 Author:
Colin Dale
Melbourne-born sports nut, Colin "Bomber" Dale began his career in journalism with The Herald as copy boy in 1980. Stints with the Sunday Press and The Sun followed along with a year with NTV Channel 8 in Darwin. Chasing his dream to work in Fleet Street and follow all sports and drink beer around the world, Bomber landed on his feet in the UK, founding a tour company specialising in festivals such as the Oktoberfest in Munich, Rugby Internationals and Royal Ascot. Prost!
Comments
comments
0 comments