---
Reading Time:
4
minutes
HORSE RACING these days is an industry in the true sense of the word, but you don't have to look far below the surface to discover there is still a romance to the turf, as BRIAN MELDRUM REPORTS:
Every winner tells a story, and while Derby Day at Flemington is often a "big" boys and girls narrative, this year's card produced a diversity of tales that shone a blinding light into so many of racing's nooks and crannies.
None brighter, of course, than that which enveloped an emotional Cranbourne horsewoman, Udyta Clarke, after "Mummy's boy" produced an extraordinary performance to win the Group 2 Multiplier Stakes.
The horse's name is, in fact, Rich Charm, but his 70-year-old trainer talks about him like he's a family pet….which he is. Well, more like one of her kids, of which she has seven. All of them horses. "They keep going and they keep me focused," she said through tears of joy. "I've got no family – how would I be without them."
Rich Charm travels to the races with a pony which is nearly as big as him, and Mrs Clarke, as she is respectfully referred to, wanted to take her horse home BEFORE the race, after she'd been to look at some of his rivals.
She only has six horses in work, and had only five winners last season. But hey, who's counting? So far this season she's won two races, both of them with Rich Charm.  A Listed race, and now a Group 2, for prizemoney of more than $250,00.
The day kicked off with a win for the Gelagotis brothers, Peter and Manny, who hiked down the Princes Highway from Moe with Levendi, to win the Group 3 Carbine Club Stakes.
Peter does the training, Manny manages the business, and while they now operate a large and successful stable of up to 70 horses, they still bring a family feel to races every time the have a winner. Their exuberance is always heartwarming.
And what about a young trainer from Warrnambool. Aaron Purcell.
A little over a month ago Purcell, a very patient, very astute trainer, was going about his usual business, sending out horses from his Warnambool stables to race around country Victoria, with occasional forays into town, often with success.
Then, his longtime friend, Ciaron Maher, whose meteoric rise through the  training ranks to be one of the leading trainers at Caulfield has been well documented, fell foul of the stewards and was suspended for six months.
Maher and Purcell are both Warrnambool born and bred, and have been mates for a couple of decades. They both followed similar paths into the business of training racehorses, and share a very similar approach to training, so it was natural for Maher to ask for Purcell's help when things went pear-shaped.
Despite knowing the pressure this would put upon him – running two stables some 300 kilometres apart – Purcell didn't hestitate. And his loyalty to his mate has been rewarded in spades.
In mid-Otober he notched his first Group 1 success, with Aloisia in the One Thousand Guineas (she'll also win the Oaks, mark my words), and on Saturday he captured another, the $1 million Coolmore Stakes with Merchant Navy.
Purcell was quite pragmatic about it all. "I came to Caulfield with a job to do and obviously winning Group Ones was part of that.
"It wasn't guaranteed it was going to happen, but it's a good result for me, a good result for the owners and good result for the staff.
"I feel that I'm doing my job well. If things hadn't gone the way they have, I would have been home at Warrnambool cheering Ciaron's horses home and would've been happy for him."
Talking of happy, one who seems perennially so is Australian racing's first lady, Gai Waterhouse.
She was typically bubbly after winning the Lexus Stakes with Cismontane, but there was an extra zing in the celebratory champagne because the win earned the five-year-old a start in Tuesday's Cup. Asked if he'd run, Waterhouse looked astonished. "Why wouldn't he?" she said. "He's in it."
Victoria Derby winner Ace High isn't in it, but if his trainer, David Payne, can be believed, he'll be in it next year. And be told, Payne is worth believing in.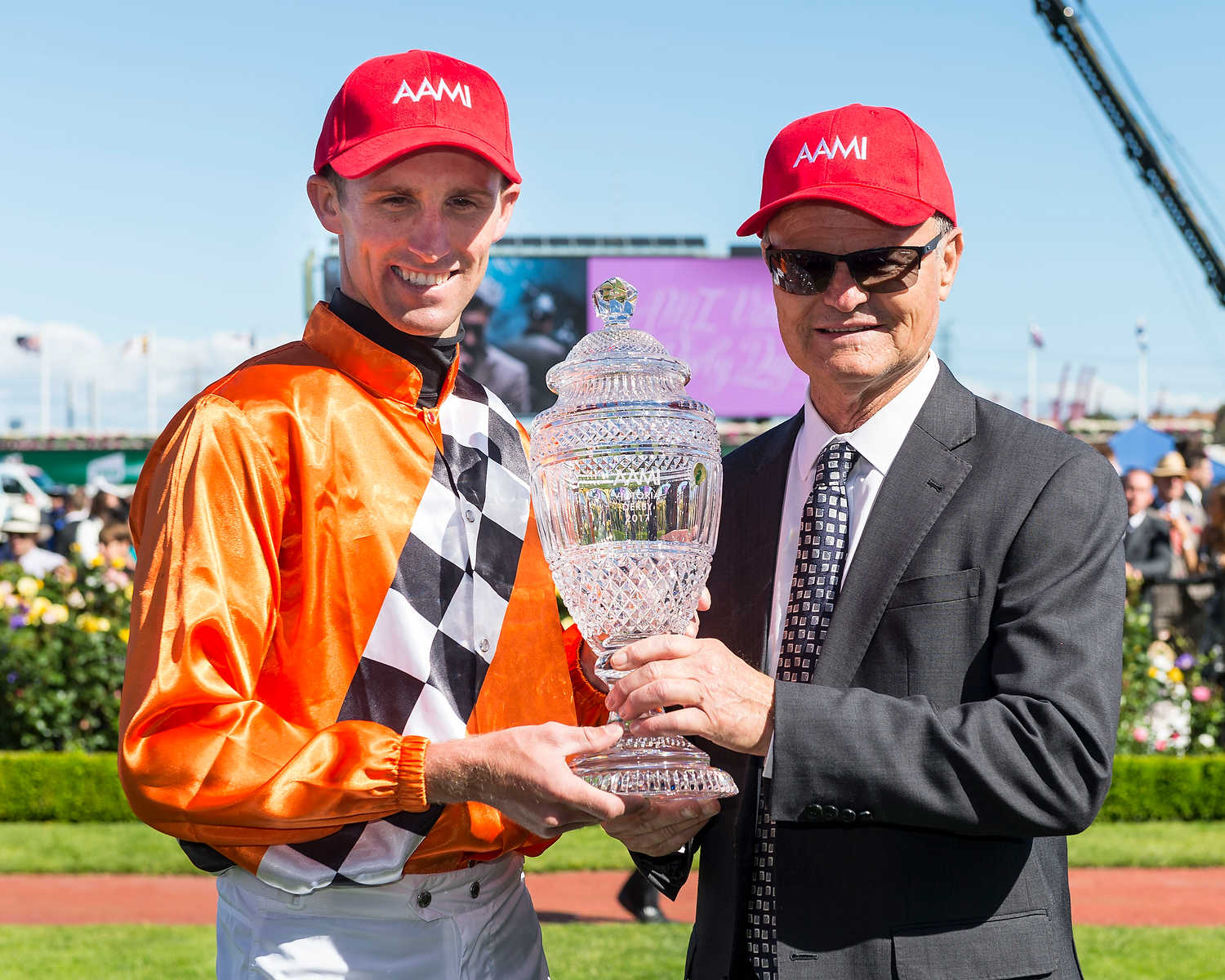 Growing up in South Africa, Payne became interested in horses as a teenager and decided to become a jockey. By the time he was 24 he'd ridden almost 400 winners, but his weight was problem, and he turned to training. In a career spanning 30 years he twice won the South African trainers' title, and remains the only trainer to have won all of South Africa's Group 1 races.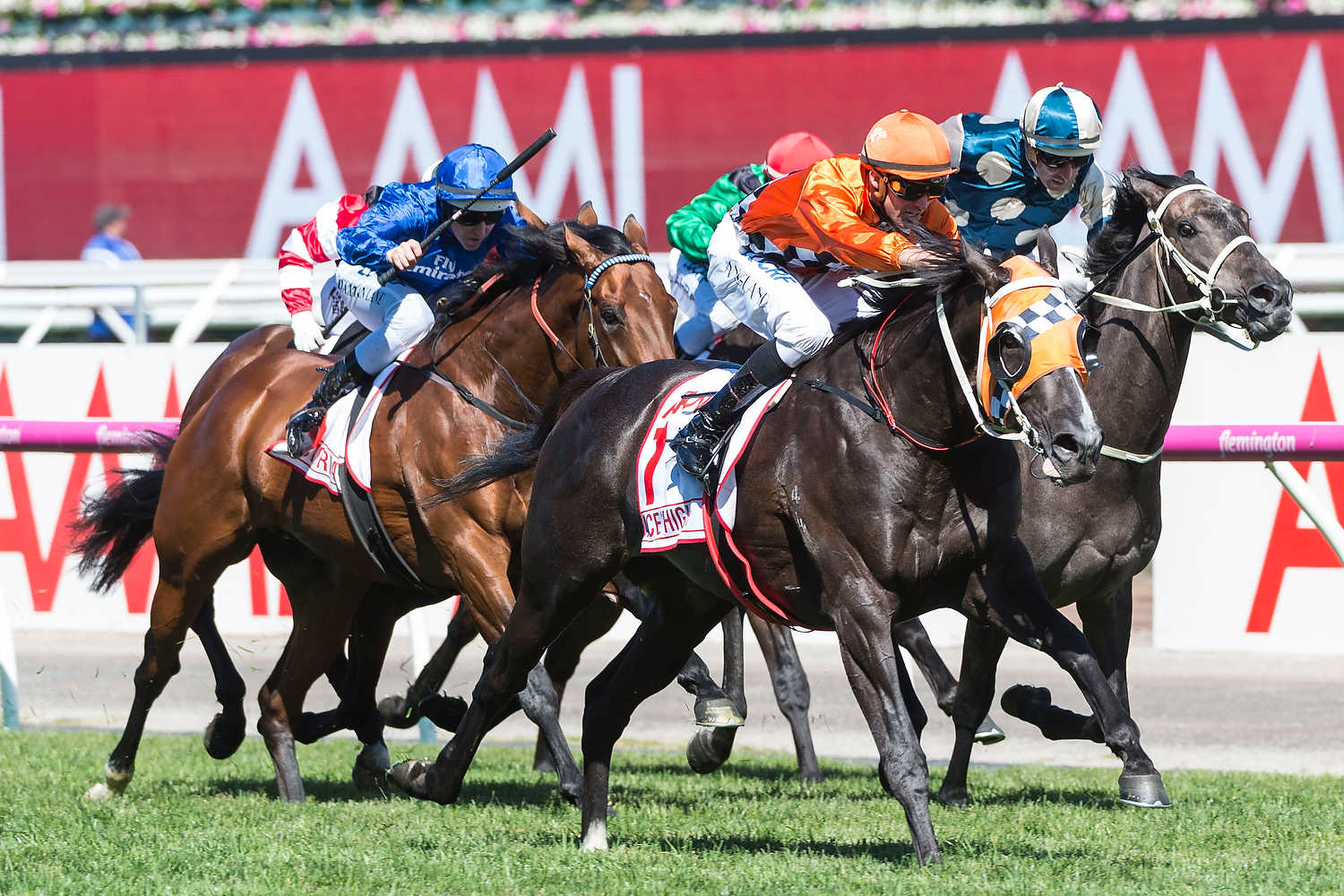 Come the new millennium the political situation in South Africa was far from stable, so for the sake of his family Payne turned his back on success, migrated to Australia, set up shop in Sydney and started all over again.
Given his background it's hardly surprising Payne is once again at the top of his game, but it could be Ace High, his first Group 1 winner in Melbourne, that will take him to new heights. He looks very, very good.
Close to 90,000 turned out for the first of Flemington's four fantastic days, not bad considering one half of headquarters is currently a construction site. Onwards we go.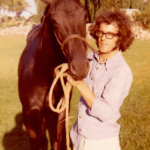 Author:
Brian Meldrum
Brian Meldrum has been a racing journalist for more than 47 years, and is a former Managing Editor – Racing, at the Herald Sun.
Comments
comments
0 comments