---
Reading Time:
4
minutes
IT WAS a moment when racegoers and viewers across the country held their breath. Was Humidor going to run down the mighty Winx? BRIAN MELDRUM reports on that dramatic challenge:
THE 32,617 fans who jampacked Moonee Valley on Saturday to see the super mare Winx win her third successive Cox Plate and notch up her 22nd consecutive win, saw that, but also something very different, something special.
Since she began that winning streak, way back in May, 2015, Winx has always been the "chaser", never the "chased".
In every one of those first 21 straight wins she came from behind, sometimes from a long way behind, sometimes from just off the pace. Only on a couple of occasions did she momentarily look like she mightn't make it, but she always did. She'd never had to fight off a challenge.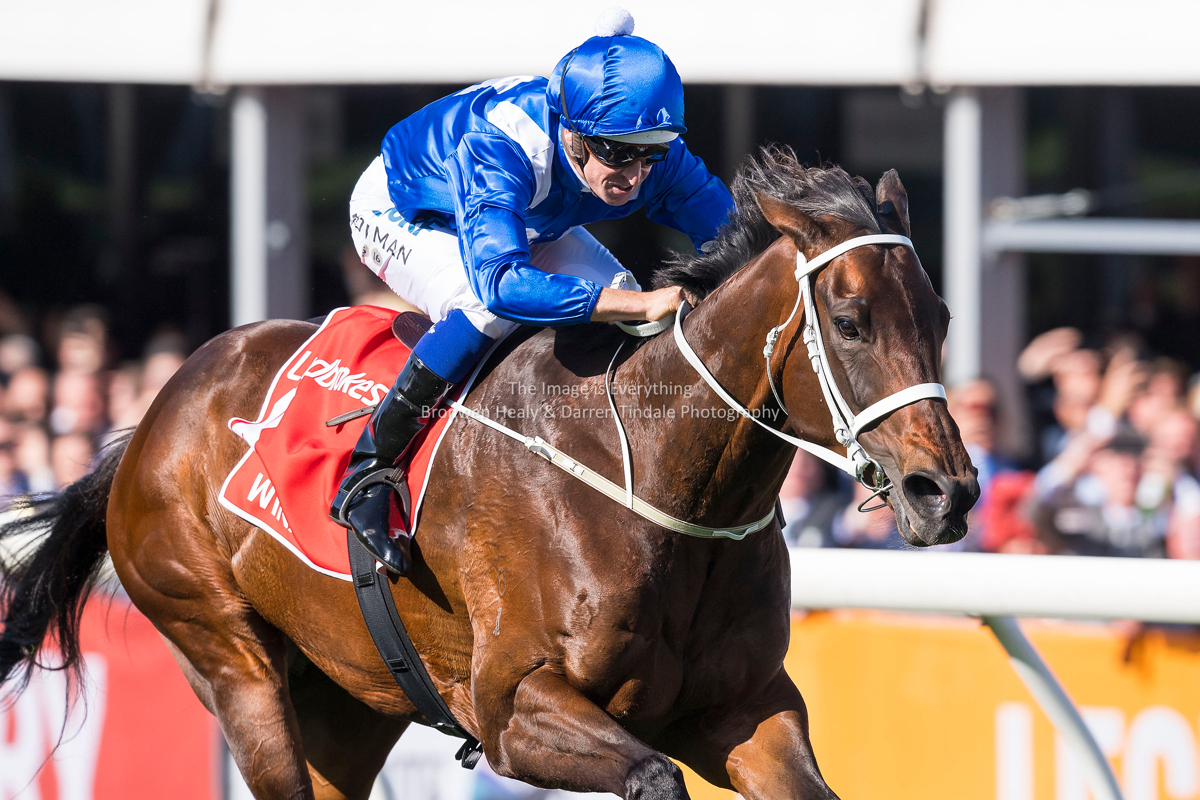 Her jockey in all but two of those wins, Hugh Bowman, has often made mention of her competitive nature, of her burning desire to run down the horses in front of her.
Most racehorses, if they see others in front of them, will try and catch them. It's what they are bred to do. Quite obviously some do it better than others.
Things are different though when a horse is in front within sight of the finish, only to have a rival issue a red-hot challenge. That's when the ultimate test comes, the call to rally and to fight back, to dig deep and show guts.
For the first time in almost two and half years that moment came for Winx on Saturday, at the 100-metre mark in the short Moonee Valley straight.
Bowman had pushed her into the lead rounding the home turn, and it seemed as though she would, as per usual, power away from her rivals, just as she'd done in the two previous Cox Plates.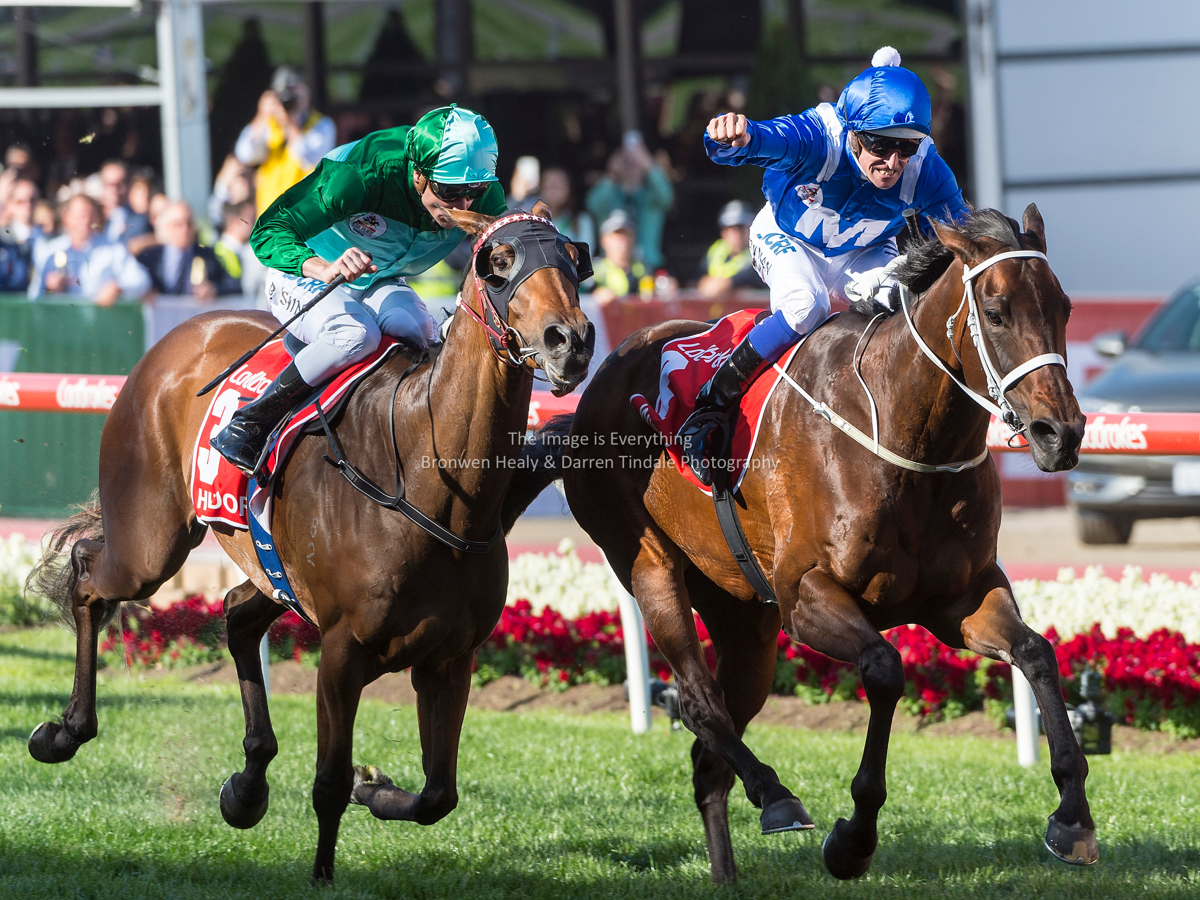 Chasing her was Darren Weir's Melbourne Cup hopeful Humidor, who'd gone up against Winx for the first time in the Turnbull Stakes at Flemington three weeks earlie and been beaten by more than seven lengths. No threat there, it would seem.
Inch by inch though Humidor made ground, and with just over 100 metres to run had got to within a length of the mare. For just a split second or two, it looked as if he might do the unthinkable.
Bowman, at that point, had just given Winx a tap on her nearside rump, to keep her mind on the job, but then he looked to his outside and saw his challenger. "I wasn't worried but I was surprised Humidor was so close," he said later.
It was then that Winx, once and for all, showed herself a true champion. Bowman picked up the reins and pushed her hard for about eight strides. Her responding surge saw her hold Humidor by half a length and enabled her to break her own course record by just 4/100ths of a second.
"For a fleeting minute I thought we were going to beat her," Humidor's rider, Blake Shinn, said. "But she just pulled out too many guns. She's a champion, she just keeps responding under pressure."
The fans had come to the Valley most likely expecting another procession. After all, Winx had beaten arguably stronger Cox Plate fields in 2015 and 2016 by nearly five lengths and eight lengths respectively. What they got instead was a real race. "It was a fair dinkum Cox Plate," observed her trainer, Chris Waller.
So what now?
Although there was talk of running Winx in the Emirates Stakes on the final day of the Flemington spring carnival meeting, Waller has made it pretty clear she won't have another run this preparation.
Sydney in the autumn would seem to be her next target, and as racecaller Matthew Hill hinted at during his great call of Saturday's race – "The Valley is rocking, the world is knocking" – there seems every likelihood she will then head overseas, to Europe, and hopefully a clash with the brilliant English-trained filly, Enable. That would be magic.
In the euphoria of her most recent win many experienced racing men and women were talking of Winx being the greatest horse to have raced in Australia. Perhaps she is, but it is almost impossible to say with certainty.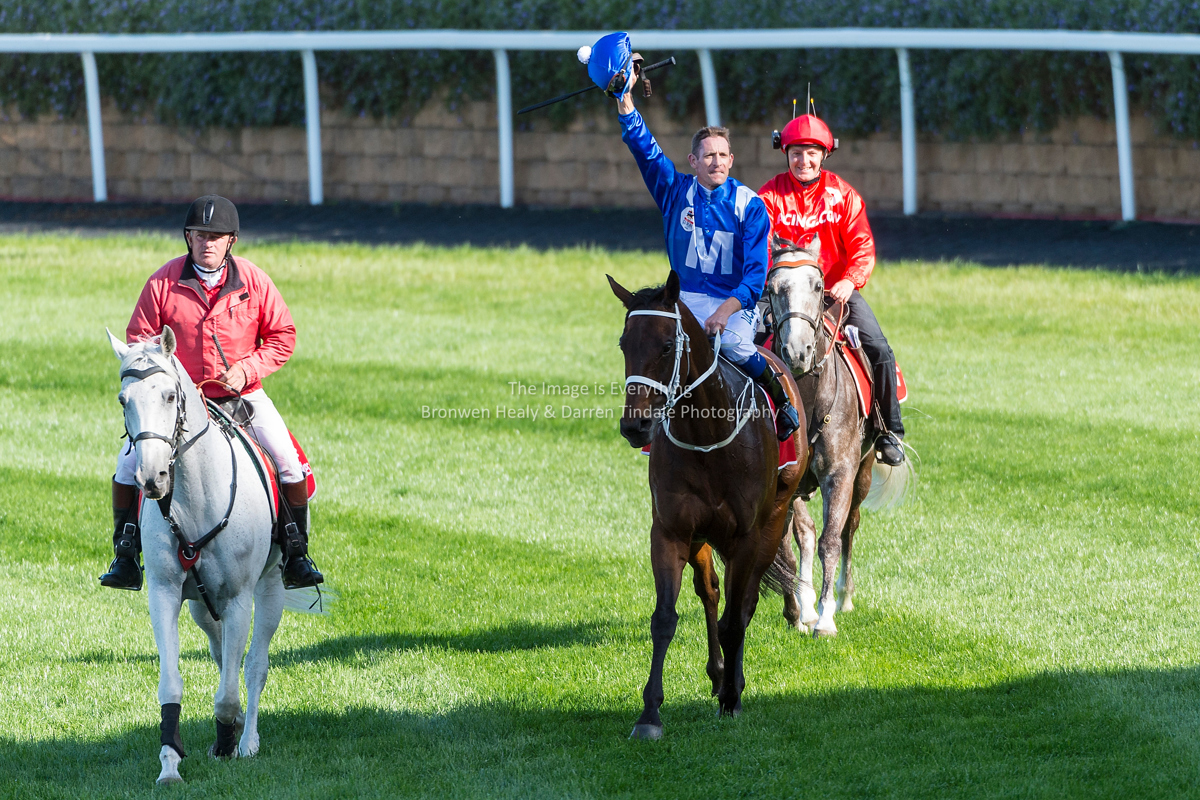 Comparing horses across scores of decades is a difficult task for many reasons – different training methods, improved race tracks, better feeding regimes, more sophisticated veterinary practices, to name just a few.
But I'll leave you with this to ponder.
On October 25, 1930, Phar Lap won the first of two consecutive Cox Plates by four lengths. Seven days later, on the first day of the Flemington spring carnival he came out and won the Mackinnon (then Melbourne) Stakes over 2000 metres by three lengths.
Three days later he won the Melbourne Cup over 3200 metres by three lengths, and two days later won the Linlithgow Stakes over 1600 metres by four lengths. Astoundingly, "Big Red" was sent out again two days later, on the final day of the carnival, to win the C.B.Fisher Plate by three and a half lengths.
I wish I'd seen him. I am privileged  to have seen Winx.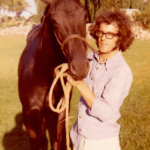 Author:
Brian Meldrum
Brian Meldrum has been a racing journalist for more than 47 years, and is a former Managing Editor – Racing, at the Herald Sun.
Comments
comments
0 comments