---
Reading Time:
5
minutes
THE HAYES family cheered loud and long as Boom Time burst clear and won them a Caulfield Cup. It was another classic win for a family well used to having them. But, as BRIAN MELDRUM reports, it was something else indeed for the young jockey given his first crack at the big time:
THE CAULFIELD CUP would have been the furthest thing from his mind as jockey Cory Parish stood in the pitch dark by the side of the road early one morning in Seymour, waiting to be picked up for what turned out to be a date with destiny.
At that stage in his career Parish would have been happy just to pick up a ride at a Sandown mid-week, not to even think about riding in, let alone winning, one of Australia's greatest races.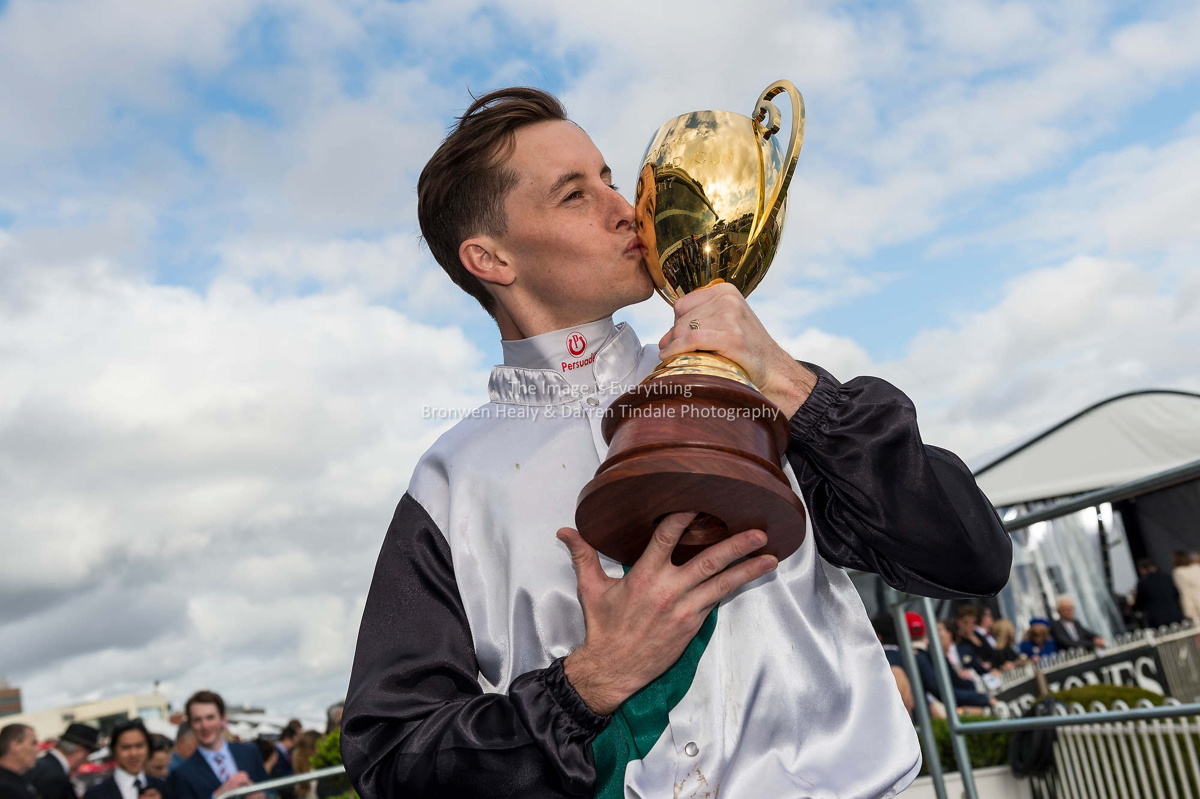 As a youngster growing up in New Zealand he'd dreamed of being a jockey, and early in his career the signs were promising, to the extent of even riding a few winners over the jumps.
But the economics of racing in NZ are far from healthy, and in 2013 Parish moved his family – wife Alisha and baby daughter, Ruby – to Australia, looking for a change of fortune.
Instead he found himself living in Seymour, barely making a living riding trackwork for a few of the local trainers, and picking up a ride here and there on horses that, in the main, were destined to spend their days circulating the country tracks.
Jamie Scott and Murray Johnson were two of the few trainers giving Parish rides, and both of them felt his obvious horsemanship and his willingness to work hard deserved a better reward.
Scott made a phone call to Darren Murphy, a former talented jockey whose career was cut short due to injury, but who Scott knew was passionate about helping young riders make their way in one of sport's toughest jurisdictions.
And so it was Murphy who Parish was waiting for on that chilly morning in Seymour, having put his trust in him some months earlier to make him a better rider, one who one day might, just might, garner Group One glory.
Murphy, now one of the key men in leading trainer Darren Weir's streamlined team, but then working as a track walker for Racing Victoria, recalls the day Scott rang him. "I'd just got back from spending time in Singapore, so I didn't know Cory, but Jamie said he was good horseman who rode alright, but needed someone to help him get better. I told Jamie I'd give Cory all the time he needs, but he had to be fair dinkum about it."
Before contacting Parish, Murphy made a point of watching him ride, and quickly picked up what he described as skill deficiencies in his technique. "I rang him and we talked, and he was really good about it. He said he knew he had improve, and he could only do that with some help."
Murphy explained how he wanted the young Kiwi to work in five per cent blocks. "There are things we have to change, but we can only do one thing at a time," he told him. "I'll give you my time, I'll drive you to the races, we'll walk the tracks together. I'll help you and see if we can get you going." All of this, by the way, from the goodness of his heart.
In a very short time changes became evident. "You could see with every ride he was working harder and harder," Murphy said. "He was definitely improving, but it got to the stage where the quality of horses he was riding weren't helping him improve any more."
Murphy realised that unless Parish could graduate to riding better horses, there was little chance of the people he most needed to impress – trainers and owners – seeing the improvement in his riding.
A growing sense of frustration saw Parish consider moving to ride work in Melbourne. But then Murphy came up with an idea he felt might be the answer, and much closer to home – a job with training legend David Hayes at Lindsay Park, about 35 minutes north of Seymour along the Hume Freeway.
"I had a gut feeling that Cory would really suit David and Tom (Dabernig) in their operation," Murphy said. "This was early in 2014, when David and the team were still building Lindsay Park. They hadn't got to the level where they are now, and jockeys weren't jumping out of trees to ride for them.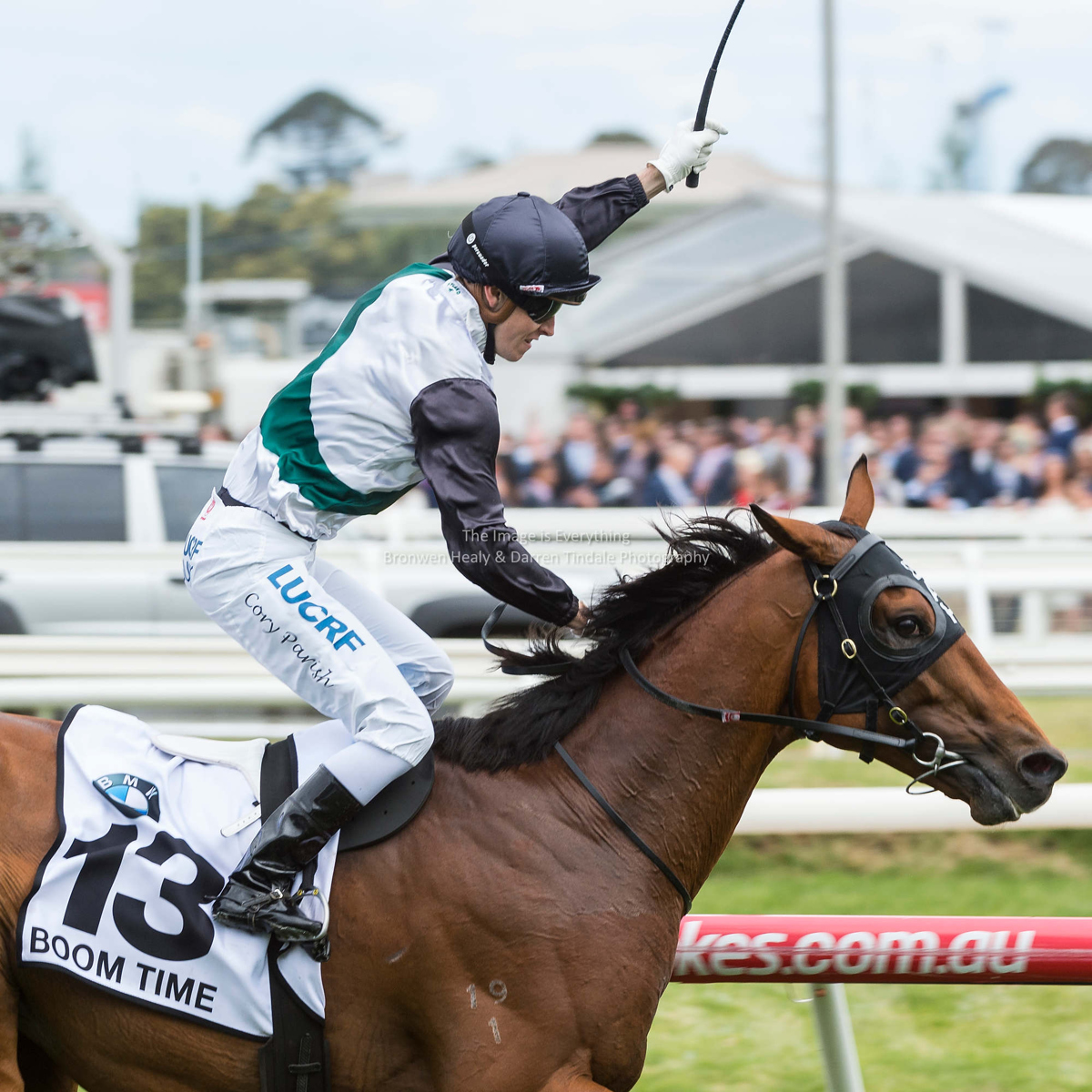 "I felt that at worst David would really like to have this guy riding work for him. He's a good horseman, a good judge, and he's got a strong work ethic. And he gives good feedback."
This last aspect Murphy knew would impress Hayes, remembering that when he occasionally rode for them, back when Colin Hayes was in charge, they really liked getting good feedback from their jockeys. "They valued good horsemen."
Murphy believed Parish could make a solid living riding work for the big stable, and there was always the chance that something more might come of it. "The main thing was that at Lindsay Park he would be riding more horses each morning, and better quality horses, which would give him every chance to improve his technique. You can't do that riding three of four hacks a week, 50-1 chances that finish closer to last."
Murphy rang Dabernig – "He was great' – who suggested he bring Parish up to see him. And so Murphy found himself driving across central Victoria at some ungodly hour of the morning, stopping at Seymour to pick Parish up, and pulling into the yard at Lindsay Park around 6am. They met with Dabernig in the hut overlooking the the training track, and arrangements were made for Parish to go there three or four mornings a week and ride work.
Of course race rides didn't come straight away, and there were times Parish wondered if and when his hard work would pay off. "I told him to stay confident, that his horsemanship would come through, and that his turn would come," Murphy said.
He reminded Parish to stay focused on his technique. "Sometimes you get complacent, and you fall back into a lazy style," he told him "You come out of the barriers looking a bit like a sack. You don't look like a jockey that should be riding in Melbourne.
"Every time you ride a horse in trackwork, everytime you ride a horse in a barrier trial, and everytime you ride a horse in a race, no matter whether it's at Tatura, or Bendigo, or Ballarat, you've got to look like you belong in Melbourne. You've got to have the style."
Owners, he said, would watch their horses trial with Parish up. "They might trial good, but you've got to look good on their backs," he would tell him. "That's what you've got to focus on. You've got to give David and Tom every reason to say, 'We'll put Cory on. The horse goes well for him, and he's looking good.'"
The harder Parish worked the more Lindsay Park rides he was given, to the extent that on the Tuesday before the Caulfield Cup, when Hayes decided that Boom Time would be an acceptor, he and his co-trainers looked no further for a rider.
"And the rest," Darren Murphy was thrilled to be able to say, "is history."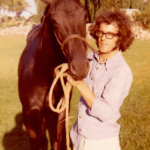 Author:
Brian Meldrum
Brian Meldrum has been a racing journalist for more than 47 years, and is a former Managing Editor – Racing, at the Herald Sun.
Comments
comments
0 comments