---
Reading Time:
3
minutes
IT WOULD be hard to find a more tragic Tiger tragic than CHERYL CRITCHLEY. Through rain, hail and relentless defeat, she sticks to the boys. And she wants to see them don the famous, traditional, much-loved strip for the GRAND FINAL:
WOW – we did it! Richmond is in the Grand Final and we Tiger tragics are over the moon. But if we needed proof the AFL sits in an ivory tower far removed from the grass roots, we got it soon after my team won its way into the Grand Final after a stirring win over GWS.
Rather than simply celebrate the fact Richmond had made its first premiership decider in 35 years, the AFL immediately issued an edict that our boys can't wear their famous yellow sash.
AFL General Manager Football, Andrew Dillon, issued a statement that said as the higher-ranked side, Adelaide would get to wear its home jumper and Richmond must wear its yellow clash guernsey.
"The AFL legislates that the home team has the right during the home and away season and it was the view here that with a clash, the AFL had previously made this decision for the higher-ranked team to have its choice," he said.
Seriously, this is beyond a joke. THERE IS NO CLASH! And if there is, it can be solved in a blink by putting Adelaide in navy shorts and Richmond in white.
This is what they used to do. North Melbourne, Hawthorn and Collingwood used to practically merge into one when they played on muddy grounds that made their stripes even harder to distinguish.
But the home team had black shorts on and the away team wore white, so no-one ever complained about a clash. Even when the TV was in black and white!
The "clash" concept emerged as more teams entered the competition, but even then, the same theory could apply.
The problem is, money can be made from clash jumpers, which are a merchandising dream. And as we know, money is king in footy now.
This means that after all these years of suffering while our team was crap, Richmond fans must watch their team play in a Grand Final looking like Barney Banana ice creams.
It didn't take long for Richmond legend Kevin Bartlett, who was on to this issue last week, to express his outrage.
"Richmond should and must tell the AFL to get stuffed and it will not wear its clash jumper against Adelaide. The club must not roll over," KB tweeted.
Oh my god the AFL says millions watching on tv will be confused.#jibberish. Kb pic.twitter.com/OyuTnQfiX6

— Kevin Bartlett (@KevinBartlett29) September 24, 2017
By 9 am on Sunday it had 1,200 likes.
I couldn't agree more with KB on this.
I've waited 37 years to watch my team run out on Grand Final day. I was there in 1980, sitting in the cheer squad with my "Michael 8 Roach" duffle coat on as a 14-year-old.
That was one of the best days of my life. Richmond smashed Collingwood by 81 points, which was then a record margin, and the atmosphere was electric.
When the Crows and the Tigers run out on to the ground next Saturday, it'll be unbelievable and I'll be so grateful to be there. I'm still pinching myself that the Tigers have made it.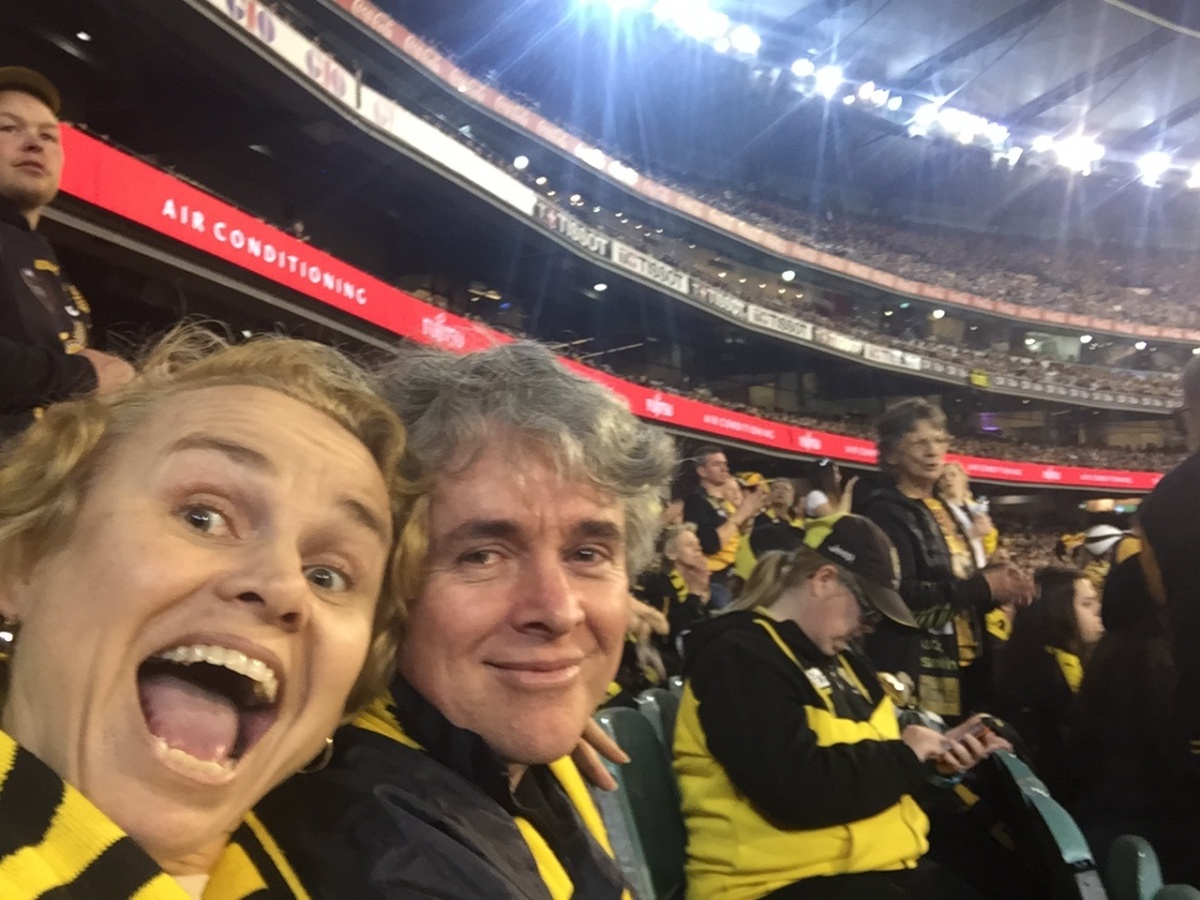 The planets have aligned all month, and win, lose or extra time I'll be so proud of my team.
Some people argue that it won't matter what the Tigers wear on the day, as long as they are there.
But given the flimsy reason for forcing Richmond into their away strip, it just won't be the same if they end up in canary yellow.
There is still time for the AFL to change its mind, so let's hope it sees sense to ensure this most-anticipated Grand Final in years is the spectacle it should be.
Cheryl Critchley is a freelance journalist and Richmond member who attended the 1980 Grand Final in the Richmond Cheer Squad. She is also AFL Fans Association vice president.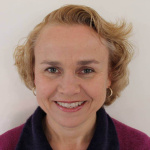 Author:
Cheryl Critchley
Cheryl Critchley is a freelance journalist, AFL Fans Association vice-president and Richmond member who attends games with her husband and three kids – if she can drag them along. She also wrote Our Footy: Real Fans vs Big Bucks (Wilkinson Publishing).
Comments
comments
0 comments