---
Reading Time:
3
minutes
THE FALLOUT FROM the AFL's sex scandal wasn't as acrimonious as most onlookers might have imagined if a low-key day at the footy for two old mates was any indication, writes COLIN DUCK.
TWO INTERESTING faces stood out in the crowd at Saturday's Match of the Day in the Amateurs between Old Xaverians and University Blues: AFL boss Gillon McLachlan and Simon Lethlean, the man with whom he had parted company in controversial circumstances the day before.
What was most noticeable, according to a supporter standing nearby, was the degree of apparent warmth still existing between the two men. Lethlean, after all, must have still been feeling winded after parting from his top-level job as AFL Football Operations boss and its salary around the $1 million mark.
Many football observers expected that McLachlan's relationship with Lethlean and commercial operations chief Richard Simkiss would have been irretrievably fractured after he announced their resignations on Friday over "inappropriate" office love affairs.
Spectators watched with interest as McLachlan and Lethlean chatted like a couple of old friends, which they certainly were before the rumpus over Lethlean's affair at AFL headquarters.
"They stood close together in a small group for most of the match and both had a kick with their kids at halftime," according to the spectator, who called Sportshounds.
"There was plenty of conversation in the crowd about the whole affair and I reckon there is a lot of sympathy for Simon. It's not as if he had been having an affair with a very junior, immature staffer and it's hard to know what justification there was for him being forced out."
Someone who agrees with that assessment is the prominent workplace lawyer, Josh Bornstein, a veteran of many courtroom battles over employment matters.
He told the Australian Financial Review that the AFL needed to "toughen up" and stop accepting the resignations of staff for behaviour "irrelevant to their employment".
Bornstein, head of the employment law practice at Maurice Blackburn, said it was a "brand management exercise" for the League.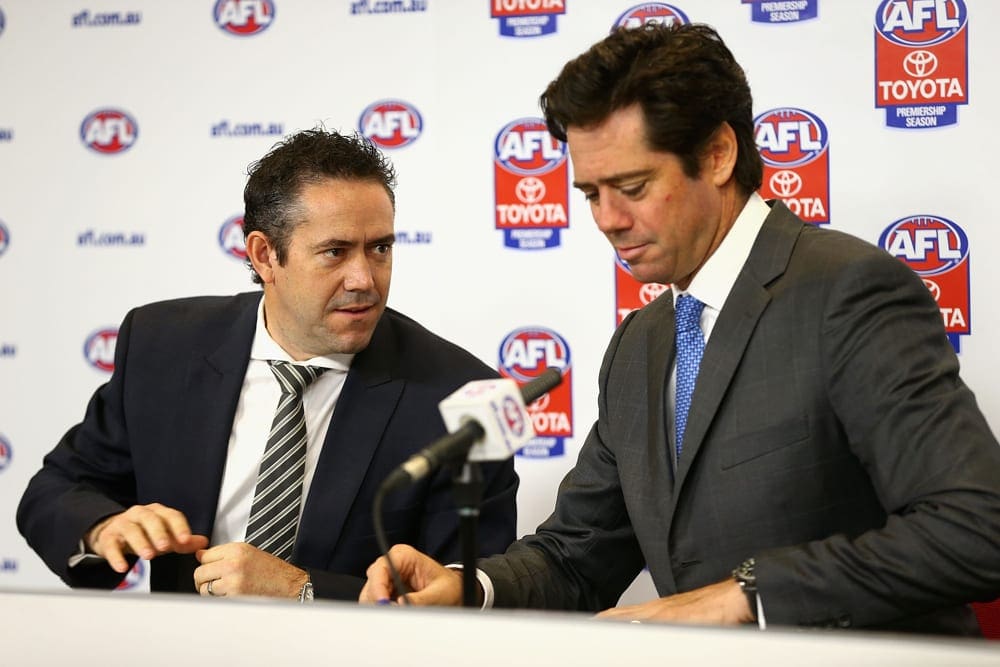 "People have affairs, that's life," he told the AFR.
"We can have our own views about married people having affairs but they should not be grounds for loss of employment, unless there is harassment or stalking or bullying involved."
There have been no allegations of any illegal behaviour or inappropriate favouritism between Lethlean, Simkiss and their lovers.
Herald Sun columnist Andrew Bolt also weighed into the argument on the side of Lethlean, writing: "The AFL should get its nose out of the love life of its staff. By what right do bosses sack executives who've had sex with consenting colleagues?
"Be clear: neither man is accused of abusing his authority to con vulnerable women in the office into having sex. Indeed, Simkiss's affair was with an AFL legal counsel, Ali Gronow, who as a lawyer and former associate of Fair Work Australia, seems more than capable of looking after her rights, particularly at work."
Following Friday's press conference when McLachlan dropped the bombshell news of the two men's resignations, prominent football personality Susan Alberti offered her support for the AFL boss and the way the League's culture has developed under his leadership.
Ms Alberti, who played a key role in the development of the AFL women's league, spearheaded by Lethlean, told the ABC: "I believe the AFL and their culture has certainly changed over the years." And she said Lethlean had been "a great person to work with".
It is no surprise that McLachlan and Lethlean were at the weekend's match between Old Xaverians and Uni Blues.
Lethlean played with Old Xavs and coached them to back-to-back flags in 2009-10. He also coached the VAFA rep side to six wins from as many starts and with it the No.1 ranking in Australia. McLachlan had a long career with Uni Blues and captained the side for two years. He is still an influential figure behind the scenes at the club.
Amateur teams could well be keen on securing Lethlean's services, but the remuneration could be poles apart from the package he took home from the AFL.
Lethlean and Simkiss might eventually find their way back to top football jobs, McLachlan telling the Age it "depends on their actions and behaviours from here"
And he added: "But I know our industry is forgiving and these are people who have made mistakes but they are high-quality people and unbelievably good executives, so as long as their behaviours and accountabilities continue to be as strong as they have been, I feel confident they will get another chance."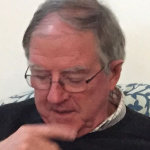 Author:
Colin Duck
Colin Duck was the last Editor of The Sun before it merged with The Herald. Before that he was Editor of the Sunday Press and Deputy Editor of The Herald. After the Herald Sun merger Duck moved into newspaper and magazine management.
Comments
comments
0 comments