---
Reading Time:
3
minutes
In the past, most sports had a 'peak age,' an age at which the athletes' physical, technical and strategic abilities combined to produce optimal performances. This age was anywhere between mid-20's and early 30's, depending on the sport. Nowadays, that peak age is arguably later. Let's take a look at a few of the reasons why older athletes can remain competitive for longer.
Science
Without a doubt, the knowledge and application of science are among the primary reasons older athletes can continually perform at a high level. From strength and conditioning to nutrition, older athletes, like their younger counterparts, can better understand and analyse how their bodies' condition influences their performance.
Soon after Arsene Wenger joined Arsenal Football Club as their manager in 1996, he set about changing the players' diets, many of whom were well into their thirties and known to regularly visit the local pubs, both before and after training. Wenger brought in dieticians to explain the benefits of a healthy lifestyle to improve their performance and extend their playing careers. Pints of lager, burgers, chips, and chocolate bars were removed from the menu and replaced with water, fish, chicken, mashed potato, and vegetables.
In the modern football era, players such as Zlatan Ibrahimović (39), Cristiano Ronaldo (36), Lionel Messi (33), and Robert Lewandowski (32) continue to perform in the top European leagues, no doubt in part due to their ability to maintain a balanced and nutritious diet and a (reasonably) healthy lifestyle.
Whilst cricket has been a game that has typically seen players at the top level in their late 30s, there has been a huge shift in the overall professionalism of the sport, with science and fitness a key aspect of the game. England fast bowler James Anderson is a prime example. At 38, he is still playing test cricket for England and is currently ranked number six in the world bowling rankings. If he represents England in the Ashes this summer, Anderson will be 39 years old.
Psychology
Older athletes learn from experience to better manage unwanted psychological states before and during a match or competition. Where younger athletes might experience intense, unpleasant emotions, such as anxiety and anger before a competition, older athletes can better manage these emotions by using psychological skills. These skills include techniques such as imagery where, for example, an older cyclist might find a quiet space and prepare by visualizing and mentally rehearsing the race's start.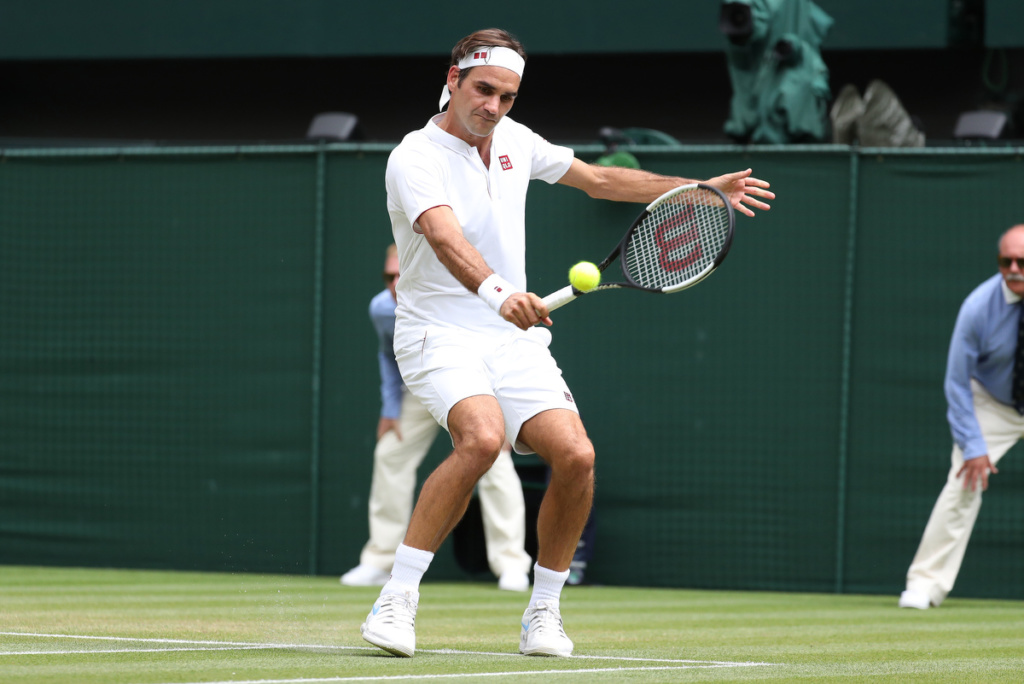 Think about eight-time Wimbledon champion Roger Federer (39) walking on to Centre Court at the famous All England Lawn Tennis and Croquet Club on 28 June this year to play a match against a younger, less experienced opponent in the opening round of The Championships 2021. Federer, who Betway has at 9.00 to lift the title this year, will indeed have the advantage. He has experience performing at this iconic venue, in front of its champagne drinking, strawberries & cream-eating crowd. While his opponent might be thinking about playing against King Roger at Wimbledons' Centre Court, Federer will use his experience and familiar surroundings to his advantage.
Technology
There are a multitude of ways that technology can benefit athletes, especially older athletes. A few examples of these are:
Wearing GPS and monitoring devices in training allows coaches (and the athletes themselves) to collect data. This data enables them to take a more sophisticated approach to develop training programmes best suited to a particular athlete's condition and fitness level. The objective here is to carefully manage the training loads, reduce the chance of injury and improve overall performance.
Athletic movements, especially those that are more technical in nature, can be practised and perfected using adapted sensors. These sensors are placed on the body during training to measure and track movements like rotation, speed, angle. Even more portable systems such as 4D Motion allow coaches and athletes to perfect their movements and improve their performance.
Coaches and athletes can review video footage of matches or races to analyse their performance, noting areas to improve. Footage of opposing teams or opponents can also be examined, providing an opportunity to identify any weaknesses and develop a game plan well in advance of the game.
Conclusion
With the benefit of science, psychology, and technology, it's not surprising nowadays to see a more significant number of ageing athletes competing successfully against predominantly youthful opponents. It also makes sense that the numbers of older athletes will become a lot more widespread than ever before, with the advantage of experience and maturity and the ability to remain fit and strong.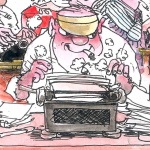 Comments
comments
0 comments