---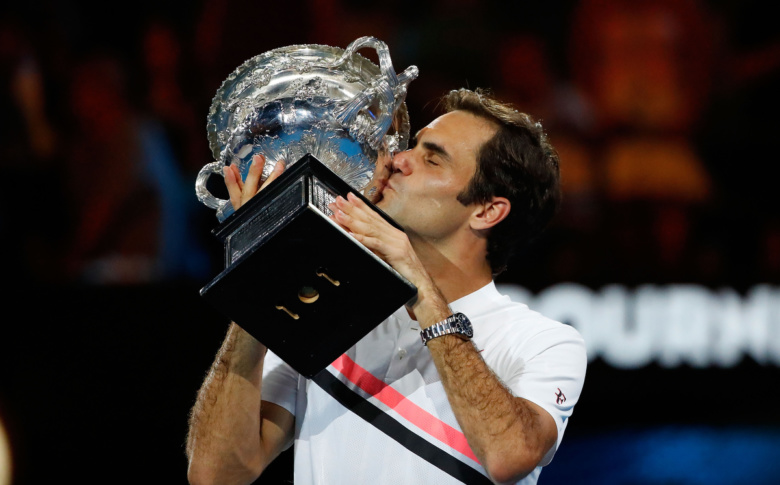 Reading Time:
5
minutes
IT IS NOW just about impossible to argue that Roger Federer is anything but the greatest tennis player of all time – and perhaps the finest athlete of the 21st century, says chief writer RON REED:
LONG AFTER Roger Federer completed another majestic triumph at the Australian Open, with the witching hour descending, thousands of people were still showing no signs of leaving Melbourne Park, keen for one more glimpse of the great man, in person or on the big screens. Federer loves Melbourne so much that he competed throughout the tournament in shoes bearing a sketch of Flinders Street Station, and the sentiment is mutual. His hard-fought 6-2 6-7 (7-5) 6-3 3-6 6-1 triumph over the bearded, burly Croatian Marin Cilic was a very popular denouement to a tournament that just keeps getting bigger – and possibly better – every year, with yet another aggregate crowd record smashed.
As with everything Federer achieves these days, it meant another heavy night's work for the statisticians updating the record books. He became the first man to win 20 major tournaments. He equalled the record of six Australian titles shared by Roy Emerson and Novak Djokovic. At 36 and 173 days he is the third oldest man, behind Australians Ken Rosewall and Mal Anderson, to win at this exalted level.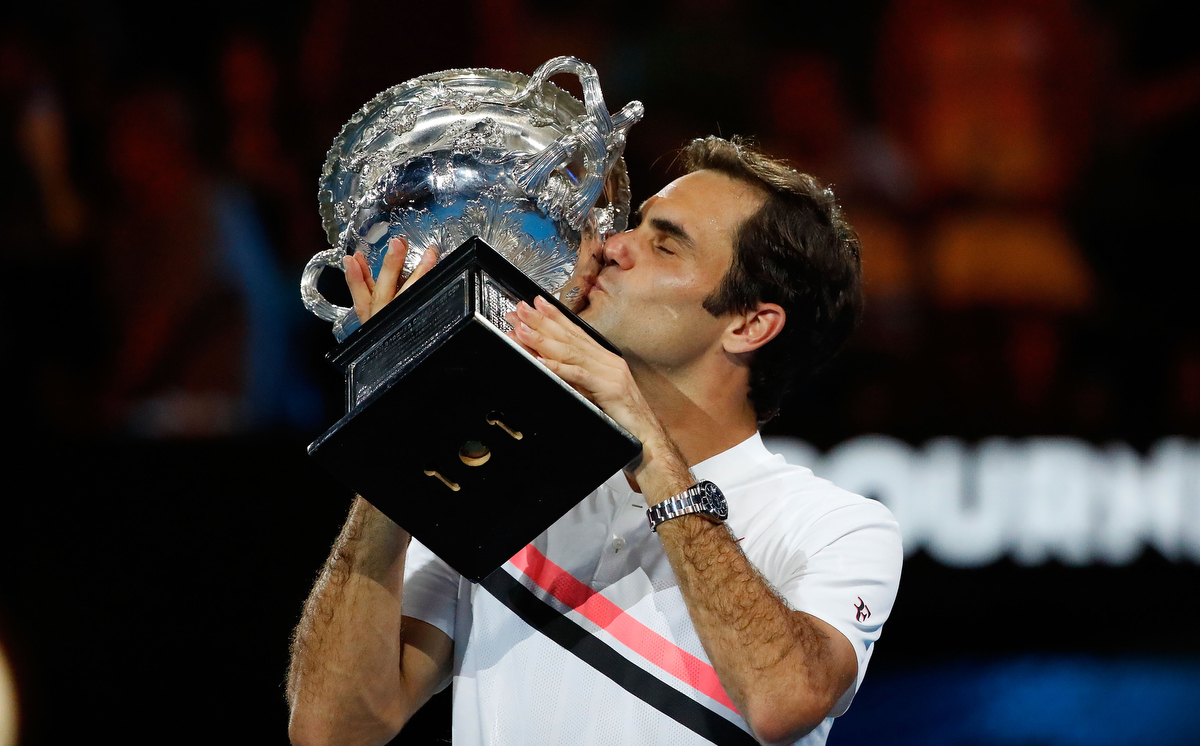 What the numbers cannot definitively say, is whether he is the finest tennis player the world has seen, before or since the start of the Open era, which was exactly 50 years ago. But, while debates such as this are part of the lifeblood of sport and everyone is entitled to an opinion, it is becoming increasingly difficult to sustain an argument that he is not. Certainly no-one else has been able to combine such sheer class with such amazing longevity. And he is fr from finished yet, it seems.
The most obvious contender for the title of the GOAT (greatest of all time), Rod Laver, said last week that he thought Federer was playing at least as well as he ever has and that there is plenty left. The man himself appears none the wiser. Asked how long he thought he could continue, he said: "No idea. Honest, I don't know. I've won three Slams now in 12 months. I can't believe it myself. I just got to keep a good schedule, stay hungry, then maybe good things can happen. Then I don't think age is an issue per se. It's just a number. But I need to be very careful in my planning, really decide beforehand what are my goals, what are my priorities. I think that's going to dictate how success I will be."
Perhaps the question is even broader – is Federer the greatest sportsman (or woman), in any sport, of the 21st century, which has now been in progress long enough for it to be a meaningful measuring stick. Again, this can only be a matter of opinion because it is comparing apples with not only oranges but bananas, peaches and mangoes. It is worth noting that the Laureus international sports awards, which have built up strong credibility since being introduced at the turn of the century, have produced only two four-time winners of the sportsman of the year gong. One is the greatest Olympic runner ever seen, Usain Bolt. The other is Federer, who won every year between 2005 and 2008. He is among the six finalists – along with fellow tennis champion Rafael Nadal, racing driver Lewis Hamilton, soccer player Cristiano Ronaldo, athlete Mo Farah and cyclist Chris Froome – when the accolades for 2017 are distributed in Monaco next month. A win there would put Federer in a class of his own that will bear the imprimatur of a judging panel of about 60 of the greatest sportspeople of all time, so that will brook not much argument.
People like and admire Federer so much because he is … well, so likeable and admirable. He has no obvious tickets on himself. He has the same emotions as everyone else. Before the final he spent a long day trying to calm his nerves and when it was over and the Sir Norman Brookes trophy – his friend "Norman," as he calls it – was in his arms, he broke down in tears, not for the first time. How come? "I wish it wasn't so sometimes," he said. "At the same time I'm happy I can show emotions and share it with the people. If I got emotional it was because it was a full crowd again. No people in the stadium, it wouldn't make me emotional, I'll tell you that. This for them really."
With the roof contentiously closed because the combination of weather factors was deemed to be borderline dangerous – a decision Cilic definitely did not agree with – Federer looked to be in for a cruisy night when he led 4-0 after just 12 minutes, having already broken serve twice. But Cilic is not, as of Monday morning, ranked No 3 in the world for nothing, and he twice came back from behind to take the match the full distance, even if the fifth set was an anti-climax for his supporters. Even though Cilic also won four games in a row at one point, there was never really a sense that the result would be anything other than what most people wanted – a Federer victory. It took just over three hours to achieve – not much longer than the thrilling women's three-setter the previous night – with most stats heavily favouring Federer. He won 152 points to 128 and, perhaps surprisingly, served 24 aces to 16, normally a strength of Cilic's. He also made 40 unforced errors to 64, although Cilic hit 45 winners to 41.
Whether you were among the relative few who were there in the flesh or among the many millions tuned in around the world, this was a night to pay homage to a very special sportsman who has transcended a golden era in one of the world's most popular sports. He is the titan at the top. "He is achieving things we may never see again," former champion Jim Courier told the TV audience.
Well, will we see him again in Melbourne? At trophy presentations champions very often thank the crowd for their support and add: "Hope to see you next year." Federer certainly did the first bit, in spades, but made no mention of a next time. Read into that what you will, which probably shouldn't be much – as he said, even he does not know what the future holds. The only certainty is that if he and his wife and two sets of twins do, indeed, disembark at the airport next January, the Australian Open will be in celebration mode before it even begins.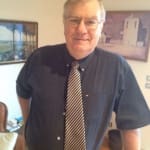 Author:
Ron Reed
RON REED has spent more than 50 years as a sportswriter or sports editor, mainly at The Herald and Herald Sun. He has covered just about every sport at local, national and international level, including multiple assignments at the Olympic and Commonwealth games, cricket tours, the Tour de France, America's Cup yachting, tennis and golf majors and world title fights.
Comments
comments
0 comments