---
Reading Time:
2
minutes
There are many different sports in the world, and each one has its own set of top-paid athletes. Some sports are more lucrative than others, and the salaries of the athletes reflect that.
Indeed, there will be some that will be shocked by what some of these people are able to earn by competing in a sport that many fans would simply do for free if they could, however, those that follow their favorite sports will hardly be left surprised, as money has continued to emerge across various activities over a number of years at a grander scale than ever before.
In this blog post, we will look at some of the highest-paid athletes in different sports. We will discuss what they earn and how they achieve that success. Whether you are a fan of sports or not, this blog post will certainly interest you!
Formula 1
Whilst it might not always be one of the first sports to be considered when thinking about top-paid athletes, there is no denying that there are many drivers who regularly race that are earning a mega-salary do so.
There has been a lot of talk and a dispute, as this Thai website suggests, about an introduction of a salary cap recently following the implementation of a budget cap for teams last year, which could have a significant impact on what some of the world's best drivers are able to earn.
Perhaps unsurprisingly, Lewis Hamilton leads the way in regard to earnings as a professional in F1, as it has been reported that he earns around $65 million per year, with $57 million being made by driving for Mercedes. The further $8 million is said to come from endorsements.
Football
Football – or soccer depending where in the world you come from – is one of the world's most popular sports, which is why there have been players who have been able to generate huge salaries for themselves, especially those who are considered to be the best in the world. Naturally, there are two names that stand out, with Cristiano Ronaldo and Lionel Messi both being at the top of the list for a number of years.
But, which one is said to earn more? According to a Forbes report, Messi is understood to be the best-paid footballer, with the Argentine taking home around $130 million between May 2021 and May 2022. Ronaldo was second, as he earned $115 million in the same timeframe. This incredible sporting duo combined for the No. 1 and No. 3 spots for the top-paid sportspeople.
Basketball
If you were wondering who separated them, then you would have to take a look at the NBA and basketball, with LeBron James said to rank second in the entire list.
James, who has other business interests outside of playing for the Los Angeles Lakers, is thought to have earned $121.2 million last year. The next best is Steph Curry, with the Golden State Warriors star said to have earned $92.8 million.
What about other sports?
The top-paid tennis athlete last year was Roger Federer, with the Swiss icon thought to have earned $90.7 million, although much of that will have come from his endorsements and sponsorship deals rather than playing on the court.
Canelo Alvarez is the highest-paid athlete in the sport of boxing ($90 million), whilst the NFL's Tom Brady is said to have earned $83.9 million.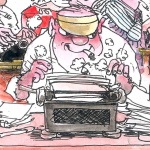 Comments
comments