---
Reading Time:
4
minutes
PETER COSTER takes a deep dive into  "porpoising" at the Azerbaijan Grand Prix and Daniel Ricciardo's F1 bounce back:
There was a strangled "aarggh" from Lewis Hamilton over the Mercedes team radio during the Azerbaijan Grand Prix.
Not a cry in a crash, but back pain from bouncing.
Daniel Ricciardo says the driver's head is like a basketball, rapidly bouncing up and down as the car speeds down the straight; so fast the bounces become a blur.
Hamilton thought he would have to pull out of the race because of the pain.
Ricciardo said after the race he thought he was in danger of losing control of his McLaren.
Hamilton struggled to get out of his Mercedes, holding his aching back.
Team boss Toto Wolff worried the seven-times world champion might not be able to drive in this weekend's Canadian Grand Prix.
The major teams are calling the straightline bouncing "porpoising." It started with Mercedes as the new cars lined up for this season, followed by Ferrari, Red Bull to a lesser extent and now McLaren.
Embed from Getty Images
There is a solution, increasing the ride height of the cars, but that means less downforce and less speed.
Formula One cars this season are radically different to last year. They are lower, with aerodynamically designed under trays sculpted to channel the air rushing underneath.
But the drivers are paying the price.
Hamilton says he will be a starter in Canada this weekend, but the porpoising has become so violent concussion can be a consequence.
Driving these cars is difficult at the best of times, now it is decidedly dangerous.
Driver safety is paramount in Formula One after the horror decades of the past when drivers died in cars that were fast but fragile.
Drivers now owe their lives to cars that progressively absorb the impact, protected by a carbon-fibre survival cell and the halo surrounding the driver, said to capable of withstanding the weight of a London double-decker bus.
That technology is often the difference between winning and struggling to break free of the pack behind the big teams.
Ferrari has become so sensitive about rivals photographing their cars the under trays are shrouded in what look like bodybags.
While Daniel Ricciardo was wide-eyed after being bounced as if he were being dribbled by the Harlem Globetrotters, the Grand Prix through the medieval city off Baku on Sunday might have been the turnaround he has been looking for.
The McLaren driver finished eighth, his best finish since his sixth place at the Australian Grand Prix at Albert Park in April.
The pile-on by some drivers and the media about his apparent inability to match the performance of teammate Lando Norris had reached a point where even surviving the season at McLaren was in doubt.
Team boss Zac Brown said there were "mechanisms" in the contract with the Australian driver that would allow either team or driver to walk away.
Now it seems more likely that Ricciardo will go through until the end of next season, when his contract finishes.
At Baku, Ricciardo was within two hundredths of a second of Norris in qualifying. They shared the sixth row of the grid.
During the race, Ricciardo came under team orders not to pass Norris, who was attempting to overtake Fernando Alonso in the Alpine.
Later, Norris was told not to pass Ricciardo who had passed his teammate after a pit stop under a virtual safety car.
Ricciardo said he felt it was the best result the team could achieve:
"I think with two or three laps to go, I was told that we were going to hold position, So I guess the favour got returned."
Norris wasn't happy. "We're still eighth and ninth," he said after the race. "But, of course, it's a race and I wanted to finish eighth."
Beside the points, the best result for the team may be that Ricciardo is coming to terms with a car he admits has often driven him.
Norris is still to win a Grand Prix while the Australian has won eight, including Monza only last year.
His critics are quick to point out that Red Bull's Max Verstappen and Mercedes champion Lewis Hamilton crashed out of that race. But Ricciardo was in the lead when that happened.
Ricciardo must show he can compete consistently against Norris, a driver many feel is a future world champion.
There are 20 elite drivers on the F1 grid but always others looking for a chance to pick up a multi-million dollar contract.
The race in Azerbaijan may be a turning point for Ricciardo. If he can repeat the performance in Canada, the critics will start to drop way.
He is one Grand Prix victory behind Mark Webber as the best performed Australian driver and at 32 maintains he has years ahead of him in F1.
Webber is managing young Melbourne driver Oscar Piastri and is said to be close to a deal that will put him in a Williams seat, to be announced as early as the British Grand Prix next month.
Piastri, is the test and reserve driver for Alpine after winning the F2 and F3 titles, but Alpine's Esteban Ocon is contracted until the end of 2024 and former double world champion Fernando Alonso is likely to stay on next year.
Alpine is agreeable to Piastri going to another team on a short-term basis, but wants to keep the young Australian as a long-term prospect.
Williams will likely have a seat available after giving Canadian driver Nicholas Latifi his marching orders after a string of crashes and poor performances.
Piastri is undoubtedly the hottest young prospect in F1. Not far behind is another young Alpine driver, Jack Doohan, son of Australian multiple motorcycle champion Mick Doohan.
Doohan was the Formula 3 runner-up last year and is racing in F2 this year and has had a testing session for Alpine in F1.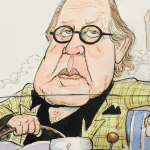 Author:
Peter Coster
PETER COSTER is a former editor and foreign correspondent who has covered a range of international sports, including world championship fights and the Olympic Games.
Comments
comments
0 comments