---
Reading Time:
3
minutes
IT'S that man in black again as the Grand Prix beasts sweep all before them, writes PETER COSTER:
NO LONGER the fabled Silver Arrows, but no less the dominant team in F1, the Mercedes cars, now the Black Beasts, have won the first three races of the virus-shortened season.
The silver cars swept all before them under the cigar-chomping team chief Alfred Neubauer and drivers such as Rudolf Caracciola, Hermann Lang, Manfred von Brauchitsch and British driver Richard Seaman, who won the 1938 German Grand Prix.
Now the drivers are six-times world champion Lewis Hamilton and Valtteri Bottas with Mercedes team chief Toto Wolff in charge.
Watching Hamilton and Bottas lead from start to finish is a time warp to the dominance of the past, remembered only by those who watched cars that required brute strength by drivers who sat exposed in massive cars without seat belts.
Such is Mercedes dominance that in the Hungarian Grand Prix on Sunday, Ferrari was lapped by the black-painted Mercedes cars.
Hamilton won his eighth Hungarian race with only the brilliant and aggressive Max Verstappen able to split the Mercedes cars in second place after sliding into a tyre barrier before the race start.
He watched while mechanics replaced bent front suspension parts on the grid, finishing only 30 seconds before the start.
Perhaps only the Red Bull driver could have then driven the race of the day with his teammate, Alex Albon in fifth place behind Racing Point's Lance Stroll in a Mercedes-engined car.
While the black beasts sweep all before them, it is Ferrari, the fabled red cars that have been humiliated.
Sebastian Vettel could manage only sixth and Charles Leclerc 11th, both cars a lap down.
Ferrari team chief Mattia Binotto said "the entire car project has to be revised, but sacking people is not the answer."
Oh, the ignominy!
Binotto might well have been talking about his own job. Had Ferrari still been under the iron hand of Enzo Ferrari, Binotto would be catching a bus.
Vettel has already been shown the door at Ferrari, the four-times world champion having made too many mistakes over the past two seasons.
The German driver was told his contract, which ends this year, would not be renewed.
He was not so much as told he was surplus to requirements. There was no announcement and no negotiation.
Vettel was tossed under the same bus whose wheels are likely to roll over Binotto.
It is simply unacceptable for the Scuderia to be humbled in the manner in which they were treated on Sunday.
The superiority of German engineering is obvious as Racing Point has become a new force at the front of the grid since changing from Renault to Mercedes engines.
Lance Stroll, the son of Racing Point's billionaire Canadian owner, Lawrence Stroll, is showing that he is not just a rich man's son. Stroll is a driver of real talent with a car that reflects his attributes.
Hamilton, surely one of the greatest drivers in the history of Formula One, can thank former triple-world champion Niki Lauda for the position in which he finds himself.
Hamilton won his first world championship with McLaren in 2008 but did not move to Mercedes until 2013, winning another five titles.
Hamilton was convinced to make the change by Lauda, who was non-executive chairman and consultant to Mercedes before his death last year.
The Austrian won two of his world championships with Ferrari before being seriously injured in a fiery crash in the 1976 German Grand Prix.
Embed from Getty Images
He returned to win a year later before changing to McLaren and winning another world championship in 1984.
His advice revived Hamilton's career. The British driver has won 86 Grand Prix and is closing on Michael Schumacher's 91 victories and his record of seven world championships.
The German driver is under 24-hour medical supervision at his Lake Geneva home after suffering a brain injury in a skiing accident six years ago.
Australia's Daniel Ricciardo, who will drive for McLaren next year, has found himself back in contention after a disappointing two seasons with Renault.
Once at the front of the grid with Red Bull, the French manufacturer is now struggling to hold its place as the best-of-the-rest.
Ricciardo would have jumped to Ferrari had he been offered a seat when Vettel found himself without a drive.
But it was Carlos Sainz from McLaren who got the gig and Ricciardo quickly took the Spaniard's seat at McLaren.
The British team is already showing signs of improvement, with Lando Norris third on the podium in Austria after the first of the triple header of the past weekends.
With Mercedes power next year, Ricciardo will find himself with a car capable of putting him at the front of the grid.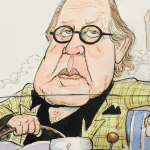 Author:
Peter Coster
PETER COSTER is a former editor and foreign correspondent who has covered a range of international sports, including world championship fights and the Olympic Games.
Comments
comments
0 comments