---
Reading Time:
5
minutes
SAFETY measures are helping to save drivers on the GP circuit, but the risks are still high. PETER COSTER reports:
CELEBRATIONS for The Day of the Dead explained why skeletons with grinning skulls were rattling their bones at the Mexican Grand Prix.
Spooky!
Valtteri Bottas came close to joining the dearly departed in their carnival costumes as he slid along the concrete barriers before coming to an instant stop, as he ran into a jutting section that should not have been there.
There was an eerie silence before heavy breathing was heard on the team radio as the Mercedes driver sucked in the big ones.
Had it not been for the carbon cocoon in which drivers are enclosed in Formula One, Bottas would have been dead or seriously injured.
When the F1 championship started in the 1950s, drivers we're sometimes flung from crashing cars or held only by lap belts.
Drivers died every season in the 60s and 70s before six-point safety harnesses were made mandatory in 1972 following a safety campaign led by world champion Jackie Stewart.
Bottas hit the projecting barrier so hard in qualifying in Mexico, he was unable to speak until he eventually got some air back into lungs.
Incredibly, his car was rebuilt in time to start the race although it looked as if it had come out of a shonky panel beater's shop.
Mercedes F1 owner and team boss Toto Wolff said the car "was in 1,000 pieces" as mechanics rebuilt it overnight.
Ayrton Senna was held in place by his harness when he crashed during the 1994 Italian Grand Prix at Imola.
His car came to the same instant stop as Bottas's Mercedes when the steering column snapped on his Williams.
What killed the triple-world champion was a flying piece of metal from the front suspension, which pierced his helmet.
His death came only a day after his friend Roland Ratzenberger was killed in qualifying for the same race when the front wing of his Simtek-Ford collapsed, sending him into a concrete wall at more than 300 km/h.
Senna was in tears as he left the medical centre with F1 doctor Professor Sid Watkins, who said he should retire and go fishing with him. The Brazilian champion responded that he could not give up racing.
Embed from Getty Images
So it was too be. The following morning Senna talked with former McLaren teammate Alain Prost about improving safety in motor racing.
Senna was dead in his seat harness at Imola. Bottas escaped with a sore right knee at Mexico. Not only are drivers now enclosed in a carbon-fibre cocoon and a six-point harness to hold them in the car under G-forces equivalent to those which can black out a jet fighter pilot. They are also protected by the titanium halo that surrounds them in the event of a rollover.
The halo saved the life of Ferrari driver Charles Leclerc, who was driving a Sauber when Alonso's McLaren was catapulted over him at the start of the Belgian Grand Prix at Spa last year.
This year, he won at Belgium for Ferrari and at Monza in the Italian Grand Prix.
Had it not been for the halo, Leclerc might not have survived at Monza to drive in Mexico.
The 22-year-old Monegasque started on pole but finished fourth after sticking to a two-stop strategy, while Lewis Hamilton, Sebastian Vettel and Bottas finished on the podium after one-stops.
Leclerc also suffered from being held up in the pits when his right-rear wheel was slow to come off.
Leclerc said he should have opted for a one-stop strategy. Vettel argued to stay out on a one-stopper when team bosses wanted to call him in for what would have turned out to be a two-stopper.
Hamilton came in early although he argued over team radio that the early tyre change would force him to come in again before the end of the race.
As it was, his they lasted for 50 laps, as did Daniel Ricciardo's tyres. He came from 13th on the grid to finish eighth.
The Australian had a miserable start to the weekend after he and teammate Nico Hulkenberg lost their points from the Japanese Grand Prix when the FIA decided the French manufacturer breached the rules with a brake-balance driver aid.
In Mexico, both Renaults missed qualifying laps because of a fuel contamination issue. Ricciardo said he was "filled with rage" at yet another setback over which he had no control.
But he was grinning again after swiftly slicing through the field.
Hulkenberg has more to complain about following Renault's decision to drop him after this season.
Renault F1 boss Cyril Abiteboul has said older F1 drivers are often content to just remain in F1 instead of showing greater determination to win.
Hulkenberg holds the unfortunate record of having the most starts in F1 without scoring a podium finish.
While Renault paid some $40 million a year to lure Ricciardo from Red Bull, the proven GP winner has been unable to repeat his successes.
It is a case of the car not the driver, although this may change as car and engine upgrades come through next year.
At Red Bull, which changed from Renault to Honda engines this year, Max Verstappen is also frustrated by his car's lack of performance.
Red Bull is a still clearly the third team behind Mercedes and Ferrari, but the gains made by the Japanese engine supplier are not enough to consistently put Verstappen on the top step of the podium.
The Dutch driver, still only 22, has an opt-out clause in his contract if the car is not giving him the results that would take him to a world championship.
Verstappen had won twice at Mexico over the past two years and was on provisional pole on Saturday until the Bottas crash.
Bottas said he saw the wrecked Ferrari but not the yellow flag to immediately slow down.
At the press conference, after accepting the plaudits of a rapturous crowd, he admitted seeing the yellow but failed to "lift off".
The stewards, who had been thinking about it all because Verstappen had set his pole-setting pace on an earlier lap, gave him a third-place penalty.
That changed the start dynamic. Leclerc found himself on pole alongside Vettel with Hamilton and Verstappen on the second row.
Alexander Albon, the potential replacement driver for Ricciardo at Red Bull, was fifth on the third row with sixth-placed Bottas.
At the finish, Hamilton, Vettel and Bottas had all been on one-stop. Albon stayed in sixth. Verstappen's dash through the field after an early puncture forced him into the pits was sixth, which made him driver of the day in the vote by race fans.
The F1 teams now head to Texas with Hamilton needing to finish only four points ahead of Bottas to win the world championship for the sixth time and bring even more glory to Mercedes.
The German Silver Arrows team has already won its sixth constructors' championship.
Mercedes has also won praise from motor racing purists for voting against a plan to experiment with "reverse-grids" to set grid positions for some races next year.
The grid position for the reverse races on a Saturday would be based on championship points, with highly placed teams relegated to give the also-rans a better chance on Sunday.
Liberty Media paid nearly $4 billion to buy Formula One, reportedly making Bernie Ecclestone one of Britain's wealthiest men, although his previous divorce from his Croatian wife Slavica cost him close to $1.5 billion.
When they were together they were reportedly the UK's richest couple.
Entertainment at the cost of manipulating the results is unacceptable.
Eccelstone, for all his demands for ever-increasing licensing fees, distributed the money based on championship points.
Liberty F1's solution is unashamedly contrived, although something needs to be done to help teams stay in F1.
Force India was about to go into bankruptcy when it was bought by Canadian billionaire Lawrence Stroll and relaunched as Racing Point and a vehicle for his admittedly talented son Lance Stroll to race in F1.
F1 is the world's most expensive sport. The front-runners, such as Mercedes, Ferrari and Red Bull have budgets of $400 million a year and while the also-rans deserve more help, manipulating grid positions is not the answer.
One suggestion is to cap team expenses. The flaw in this is it will restrict research and development.
Whatever is done, Formula One must not be turned into a TV reality show where even the skeletons at Mexico's Day of the Dead, will be dancing on its grave.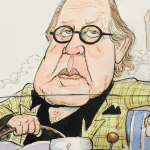 Author:
Peter Coster
PETER COSTER is a former editor and foreign correspondent who has covered a range of international sports, including world championship fights and the Olympic Games.
Comments
comments
0 comments