---
Reading Time:
4
minutes
JUST when he seems to be flying, some mechanical mishap brings Daniel Ricciardo back to earth. PETER COSTER reports on his latest tale of woe:
LEWIS Hamilton's fifth world driver's championship was no less than expected, but what became the main talking point after the Mexico Grand Prix was the spectre of defeat that continues to haunt Daniel Ricciardo.
Last week it was another mechanical failure that saw Ricciardo punch a hole in the wall of his motor home at the US Grand Prix in Texas.
Before that, at the Japanese Grand Prix at Suzuka, Ricciardo screamed so loudly into his helmet after his car failed him yet again that he strained his vocal cords and very nearly burst his eardrums.
The Australian driver has failed to finish a record eight times this season and believes his car is "cursed".
Grand Prix drivers can be superstitious, not that the usually grinning Red Bull driver is one of those.
Still, Ricciardo is starting to wonder about his race-day gremlins. His post-race meltdown followed a disastrous race after he qualified on pole at Mexico, three-hundredth of a second ahead of team Max Verstappen.
His race was looking good. The Red Bulls pushed the Mercedes of Lewis Hamilton and Sebastian Vettel's Ferrari on to the second row.
The Dutch wunderkind, who usually out-qualifies Ricciardo, embraced the Australian driver when they returned to parc ferme.
But out of the public eye at the Autodromo Hermanos Rodriquez, named after the racing Rodriquez brothers, Ricardo and Pedro, he was furious, having dominated the practice sessions.
Ricciardo was just as surprised. He didn't expect to be on pole and thought his final flying could have been "cleaner", but he would take whatever came his way.
Not much came Ricciardo's way following what was described as a "dud" start and like his usual qualifying efforts it was not unexpected.
Ricciardo said after qualifying that he needed to "relax." But he was obviously pumped to the max and spun his wheels, allowing the Dutchman to overtake along with Hamilton and Vettel.
Ricciardo's troubles became terminal when after fighting his way back to second place and a likely one-two finish for Red Bull, his car started trailing smoke. This time the gremlins struck the brakes.
This season almost every major component on Ricciardo's car seems to have failed.
Even when winning the Monaco Grand Prix, having been cheated of the race by his crew not having his tyres ready on a pit stop the previous year, Ricciardo was nursing an ailing car.
In Mexico his despair reached new depths. With two races to go, Ricciardo said the end of his miserable season couldn't come soon enough.
"I don't think frustration is the word anymore, everything feels hopeless," he told reporters after Verstappen's victory.
"I don't see the point of coming on Sunday. I don't see the point of doing the next two races.
"I haven't had a clean race or weekend in so long. I'm not superstitious or any of that, but the car's cursed. I don't have any more words."
Ricciardo will be replaced at Red Bull by French Toro Rosso driver Pierre Gasly next year after his decision to sign with the Renault works team.
Red Bull dropped Renault as its engine suppliers, blaming lack of pace and unreliability, but may find itself in a worse position with Honda.
Honda supplies engines for Red Bull's junior team, Toro Rosso, after McLaren dropped Honda in favour of Renault.
The swap hasn't worked out well for McLaren, which has lost its lead driver and former double world champion, Fernando Alonso, because it can't give him a winning car.
Will Honda be able to deliver for Red Bull and Verstappen next year and will Renault be able to give Ricciardo a world-championship winning car?
Red Bull was able to outpace Mercedes and Ferrari at Mexico because Mexico City's extreme altitude took away their usual advantage.
And while Ricciardo might say he is not superstitious, he will be wondering whether he has been running over any black cats.
All this has simultaneously entertained and infuriated fans, depending on which teams and drivers they support.
The opening race of the 2019 season at Albert Park in March may decide who has made the right choice, whether it be teams or drivers.
In Mexico, Lewis Hamilton was still taking it all in. His fifth world championship has put him on the same pedestal as the legendary Argentinian, Juan Manual Fangio.
Another two world championships would put Hamilton alongside Michael Schumacher, who won seven titles before seriously injuring himself in a skiing accident.
Little is known officially about the possible recovery of the German driver but those who have seen him hold little hope he will regain consciousness.
He is said to be in a vegetative state behind the walls of a castle-like mansion on Lake Geneva, requiring round-the-clock nursing.
Jean Todt, Schumacher's former boss at Ferrari, visits the stricken star every two weeks.
Todt was quoted this month as saying: "I love Michael. I see his family. I wish the situation would be different."
Lewis Hamilton sent a message to Schumacher when he equalled the German champion's record of pole positions earlier this year.
"Praying for you and your family all the time. Keep fighting Michael. #[email protected]"
As well as being a multiple world champion, Hamilton does not forget his heroes.
But how long before Max Verstappen fulfils what is a remarkable potential and becomes world champion?
He has two years left on his Red Bull contract but money is no object to Mercedes and Ferrari. Winning is everything as Hamilton and Vettel approach the end of their stellar careers.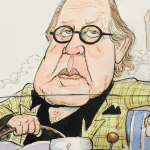 Author:
Peter Coster
PETER COSTER is a former editor and foreign correspondent who has covered a range of international sports, including world championship fights and the Olympic Games.
Comments
comments
0 comments