---
Reading Time:
4
minutes
THE McLAREN team had plenty of reasons to smile, but the Ferrrari boss was left fuming after the Japanese Grand Prix. PETER COSTER reports:
THERE was the expected finish at the Japanese Grand Prix when the dominant Mercedes cars finished in another one-two. As at the previous week's Russian GP, it was Lewis Hamilton followed by Valtteri Bottas, although this time it was Hamilton who won the race without it being gifted to him by Bottas, who let him take the lead in Russia under team orders.
Hamilton was joyous, throwing himself into the arms of the mechanics, far from the unsure figure seen at Sochi. But points count, and Hamilton now has  firm grip on the world drivers' championship.
If Hamilton wins the US Grand Prix in Austin on October 21, he will have won his fifth world championship with three races to spare if Sebastian Vettel finishes lower than second.
Hamilton has a 67-point lead on the Ferrari driver who did the unexpected, which cost him at least a position on the podium in Japan.
Vettel is making mistakes and Ferrari boss boss Maurizio Arrivabene was clearly frustrated after the race.
He said the podium had been within Ferrari's grasp  although he still had hopes for the championship.
"I know the situation looks impossible, but our job is to challenge the impossible," he said.
"This is what we are going to do in the next four races," he said before quickly walking away as if to avoid further questions.
Arrivabene is know to have confronted the entire Scuderia, drivers as well as mechanics and support staff, over Ferrari's recent performances. Ferrari has failed to deliver. Meanwhile, Mercedes under Toto Wolff is fast disappearing down the track.
Hamilton's win was his 71st, leaving him only 20 victories behind the record of seven times world champion Michael Schumacher, who is lying in a bed in what is suspected to be a vegetative state after an accident while skiing.
But it was the reincarnation of Schumacher in the aggressive driving style of Red Bull's Max Verstappen that led to a collision with Vettel at the Suzuka track.
In this race of the expected and the unexpected, it was Vettel who tempted the driving gods and spun while Verstappen raced on.
Vettel said it was easy in hindsight to say he should not have attempted the pass.
It was an insulting question to a four-time world champion, but Vettel kept his cool, if only just.
When Schumacher was at his best, other drivers attempted to pass him  in a tight corner at their considerable risk.
Before the Australian Grand Prix moved to Melbourne from Adelaide, I stood near the corner where Schumacher lost control of his Benneton and touched the wall.
Damon Hill was only one point behind Schumacher in what was the final race of the 1994 season.
He saw his chance to pass the slowing Schumacher, but in an incident that is still talked about today Schumacher turned into Hill.
He claimed he had no control over the car, but he knew that if he didn't stop Hill, the Williams driver would take the world championship.
Australia's triple-world champion, Jack Brabham, when I asked him for his reaction, said Schumacher did the only thing he could do.
The question remains, was it something you should do?
I asked Schumacher at the after-race conference whether he could have avoided Hill. No, he said, he couldn't.
Schumacher certainly did it because his instinct was always to win. Everything else came second.
As a driver, Verstappen won't give an inch and other drivers have learnt that the hard way, including Daniel Ricciardo who has been left with nowhere to go on more than one occasion when attempting to pass his Red Bull teammate.
In Japan, it was Vettel who found out very quickly that Verstappen wasn't going to help him pass.
The Dutch wunderkind was already facing a five-second penalty at his pit stop when Vettel tried to pass.
So, why bother?
Vettel would have found himself well ahead, instead of at the back of the field playing catch up.
Verstappen's five-second penalty was not for leaving the track cutting the corner when he ran off the circuit in an earlier incident.
It was for rejoining the circuit "in an unsafe manner" and hitting Ferrari driver Kimi Raikkonen. The former world champion, never particularly communicative, confined himself to annoyed grunts and, like Arrivabene, walked away from the after-race interview.
Hamilton, of course, was well in front of all this. But behind once again, at least at the start, was Daniel Ricciardo.
Another engine issue that prevented him from setting a decent qualifying time, saw him start from the back of the grid.
The Australian driver vented his anger by pulling down his visor hoping people wouldn't hear him and shouting the usual expletive.
He was hoarse after the outburst and lucky not to have ruptured his ear drums. There is less space in a Formula One helmet than Verstappen allows other drivers in a corner.
The stewards, however, judged the later tangle with Vettel as "a racing incident" and it serves to remind the rest of the field that you try to pass the Dutchman at your peril.
Verstappen finished third and Ricciardo fourth, in a passing masterclass that saw him voted the driver of the day. But no cigar.
Asked about Ricciardo's run of outs with engine problems this season, Red Bull team principal Christian Horner said Ricciardo should take his complaints to Renault F1 chief Cyril Abiteboul.
This was a reference to Red Bull's decision to drop Renault engines for Honda power next season and Ricciardo's move to Renault.
Ricciardo will have his first race for the Renault works team at the Australian Grand Prix at Albert Park in March after signing a two-year contract.
It may take Renault as long to compete for a regular podium place.
But if Red Bull finds itself further back, Ricciardo will have made the right decision to leave Red Bull.
It has been a season of the expected and the unexpected and next year promises more of the same.
Mercedes and Lewis Hamilton are likely to be looking towards the British driver's sixth world championship.
Maximum Max remains at Red Bull with 22-year-old French driver Pierre Gasly moving up from Red Bull's Toro Rosso feeder team.
They say they are good friends, having known each other since their karting days as kids.
But how long will that last is the question.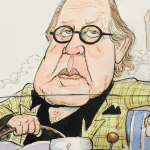 Author:
Peter Coster
PETER COSTER is a former editor and foreign correspondent who has covered a range of international sports, including world championship fights and the Olympic Games.
Comments
comments
0 comments