---
Reading Time:
6
minutes
THE WEEK IN SPORT: UNEASY LIES the head that wears the cricket crown – but good luck to the new man in charge, says Chief Writer RON REED:
KEVIN Roberts exuded plenty of confidence in his ability to repair the damaged image of the nation's favourite international sport when he was appointed Chief Executive of Cricket Australia during the week. Privately, he might have been dealing with a few nerves too. Seeing off the new ball will be no easy task for the former NSW batsman.
It's a huge job in any circumstances – which is why it reportedly pays about $2m annually – but a lot of key stakeholders, including the senior players, much of the media, grass roots administrators and just ordinary fans and observers, are already on his case for various reasons, all of them valid ones. Not the least of those is that in the wake of the great ball tampering scandal, there is – it is widely agreed – an urgent need to reset the cultural specifications that dictate how the teams that represent the country (the women excepted) behave on and off the field.
That's why two formal reviews have been conducted, but not yet publicly tabled, and why new national coach Justin Langer and Test captain Tim Paine have already begun changing the mood. The fact that Roberts is part of the previous regime – a former board member and then a senior administrator – means that he is carrying a lot of baggage into his new role. It also worries many that CA saw fit to appoint him from within without waiting for the results of the inquiries, which may well find – or may not, of course – that he is already too compromised by his earlier work, which included an uneasy if not hostile relationship with the players during last year's acrimonious pay negotiations. Against that backdrop, the board's decision – heavily pushed by chairman David Peever – has been perceived by many as arrogant. As in, we'll just keep on doing what we've been doing, and with whom we have been doing it, because we're in charge and we know best. No fresh new voice from outside the organisation is necessary. Acclaimed cricket journalist Gideon Haigh responded by accusing Peever and his team of being secretive and untransparent, and has written a book about "how Australian cricket lost its way", which about to hit the shops. So there is much ground for Roberts to re-cultivate and a sense of urgency in getting it done.
It may be of slight comfort for him to know that the job is, traditionally, a pretty stable one. He is taking over from James Sutherland who held it for 17 years. There have been only 12 secretaries/CEOs in the 126 years of the controlling body's tumultuous history, so they average better than a decade each. Before Sutherland, Malcolm Speed and Graham Halbish each did it for four years, David Richards for 13 and Alan Barnes for 20. Richards and Speed might have stayed longer if they had not been offered the same job at ICC level, making them theoretically the most influential administrators in the world, even if that organisation was perceived to be a bit of a toothless tiger at times. Really, in the past half-century or more only Halbish could be said to have been shown the door involuntarily, after falling out with the then chairman, Denis Rogers. Chairmen come and go with far more regularity. There have been 38 over the journey with several, including Sir Donald Bradman, having more than one go at it, as distinct from being reappointed for an extended term as Peever recently was.
For all the angst over the current landscape and environment, the almost two decades of Sutherland's tenure have included plenty of positives, and that needs to be acknowledged, indeed applauded. He is a good man with the game very much at heart and the negatives, whenever they cropped up, were daggers in his psyche, which was always easy to discern. They are pretty big shoes to fill and good luck to Roberts in his attempt to do that. Cricket needs him to succeed.

WHEN wheelchair racer Kurt Fearnley performed so heroically on the track and road at the Commonwealth Games in April, and charmed fans, media and sponsors with his positive attitudes and example-setting, I wrote then that it would take something very special to deprive him of the Sport Australia Hall of Fame's The Don award. This coveted accolade, which recognises not just achievement but inspiration, courage, sportsmanship and other qualities espoused by Sir Donald Bradman, will be awarded on Thursday night – and Fearnley will have to beat a quality field if he is to succeed after having been twice short-listed in previous years.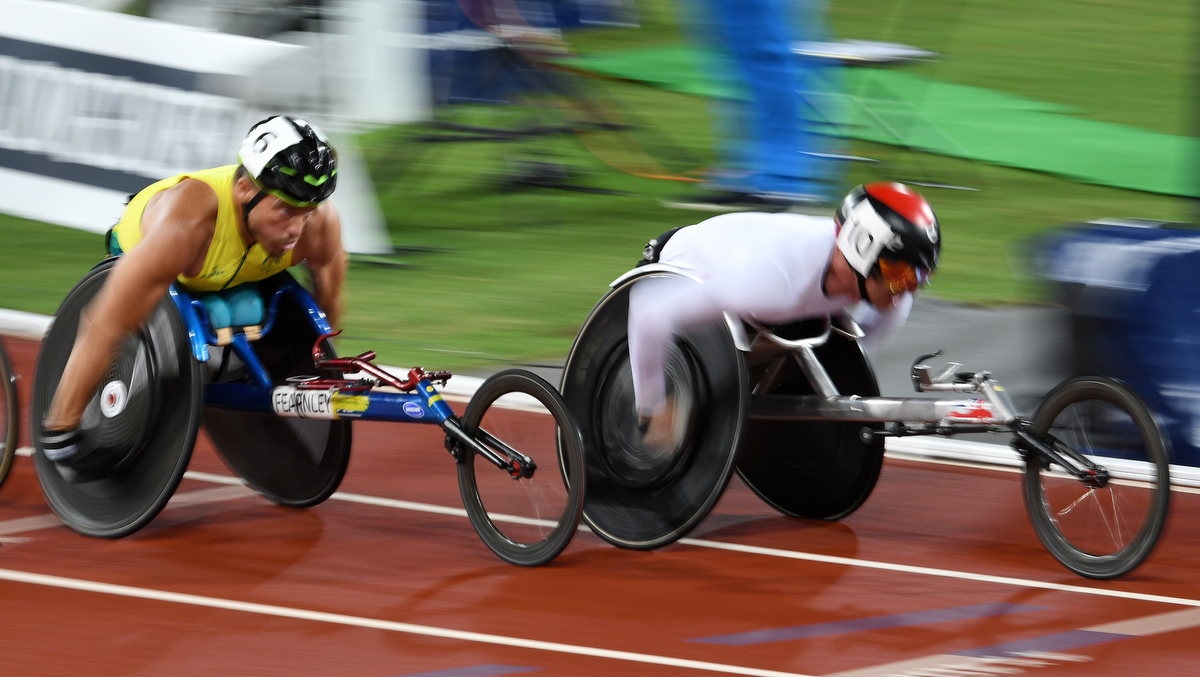 The other finalists include two more disabled athletes, Madison De Rozario and Lauren Parker, as well as racing drivers Danial Ricciardo and Will Power, cricketer Ellyse Perry and soccer star Sam Kerr. It was suggested by one publicist during the week that they should all start on the same line of betting because there was no splitting them. Not from where I sit. I do some work for SAHOF on this matter but have not been told who the winner is, so I am not divulging any inside information when I say that nothing has happened since April to make me change my mind. I will be very surprised if Fearnley – one of the most impressive sports people I have met in half a century of sportswriting – is not a unanimous choice by the judges.

SPEAKING of inspirational sports stars, the plan, announced during the week, to commission statues of Melbourne Storm rugby League stars Cameron Smith and Billy Slater is to be applauded. Statues are a growth industry here in the sports capital. There are at least 14 such tributes to AFL identities, Bob Skilton the latest, and probably at least as many again from cricket, athletics, racing (including a few horses) and boxing. Now League gets a look-in. You don't need to be all that old to remember when it would have been unthinkable to honour the north-of-the-border code in such a way, but it is yet another reminder of how successfully Storm has been in establishing itself as a legitimate mainstream force in "foreign" territory. Smith's contribution to that has been massive and is ongoing, while the newly-retired Slater used to figure prominently whenever I published lists of Australia's most watchable sports stars. As for the cretins who booed him during and after the Grand Final last weekend … well, they're from Sydney. What more can we say!

INDIAN captain Virat Kholi is rarely upstaged whenever he sets foot on a Test cricket pitch, which is why it has been assumed he will be the most interesting figure over the coming Test campaign in Australia. But perhaps not. Much attention will focus on the teenage prodigy they unveiled during the week, with opening batsman Prithvi Shaw, 18 and 329 days, becoming the fourth-youngest player ever to make a hundred on Test debut when he crunched 134 off 154 balls against the West Indies. Ever since he compiled an incredible 546 in a school game five years ago, he has been labelled the new Sachin Tendulkar, which won't necessarily thrill him given how many Australian teenagers were saddled with the new Don Bradman tag a few decades ago, none ever getting anywhere near the greatest cricketer ever. If Shaw turns out to be as good as he is cracked up to be – and he certainly looked very much the real deal – then the task confronting Tim Paine's team just got a whole lot harder, when it was already formidable. Could be a long summer.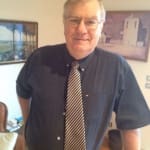 Author:
Ron Reed
RON REED has spent more than 50 years as a sportswriter or sports editor, mainly at The Herald and Herald Sun. He has covered just about every sport at local, national and international level, including multiple assignments at the Olympic and Commonwealth games, cricket tours, the Tour de France, America's Cup yachting, tennis and golf majors and world title fights.
Comments
comments
0 comments