---
Reading Time:
4
minutes
HE TIPPED them for the flag, but we knew he was only kidding. He had to be! Now, he's only one win off being an oracle. TERRY BROWN is getting ready for the Grand Final after a season only a true Magpie could imagine and endure:
FOOTY is a mean, vicious game. It rips your guts out, stops on your heart with the long winter ones, turns you into a golem made of abscess and scar and terror and disappointment.
So, what the hell is happening?
I tipped Collingwood for the flag, as I always do. And Carlton for the spoon, again on general principles.
Then I strapped in for the beating.
The Pies have provided some of my happiest memories and all of my worst.
Round 1, they couldn't have won an Auskick ball-up. Going for marks, the big Yank looked like Peter Garrett dancing. I clinched my sphincter. One arvo they'd stick, for sure, one season certainly, some continent or sport.
The season was following the usual pattern and looked half shot before I'd digested my lucky Round 1 MCG hotdog. (Anything up to a month, I'm guessing?)
Certainly, it had the wobbles when Tim Broomhead's severed leg ended up five rows back in the cheer squad in Round 2 while he filled in for the again-injured Reid.
It became over weeks a joke, then a meme with a whole Pies side of hurt players.
Ha, I winced in sympathy and whimpered in fear. Let them laugh, I grinned devil-may-carishly through teeth ground squeaky-smooth by similar cruel seasons.
But even that day both Adam Treloar's hammies were trailing him like kite-tails down the wing? I chose hope the way a castaway drinks seawater. They could maybe tie them back in little knots?
When all training was shifted to the Epworth for convenience, in surgical gowns not shorts, I thought good move, save time. That bit left in their legs in September might make the difference.
The increasingly disrespectful odds would at some point turn a lazy late buck or two into scalped Grand Final tickets.
I had faith because barracking for Collingwood as a Brown is, pretty much, a lifelong psychotic episode.
It was all going to the usual plan, in a kind of sad, typically deluded way. We couldn't catch a break unless it was a compound fracture. We had so many excuses. We weren't just robbed, as usual. We wuz cursed!
Then, what the hell happened? What sorcery is this?
Friday night I couldn't stop laughing out loud. The whole set up was ridiculous. How could this have possibly happened. Where did this come from?
Coxy was plucking the ball from the air above the second deck of the Ponsford. Jordy towelling up Rance. Was Dusty even there?
It is strange and delightful when the real world comes to resemble every trash talking huge bullshit call you've made about footy all year. (Girls and boys Carlton spoons were just the icing.)
So Coxy didn't win the Brownlow? Two outa three's not bad, unless Meatloaf sings it.
And the Norm Smith is still available.
We danced around the black and yellow cones at The G and became flag favourites, the biggest climb out since those soccer kids in the cave, the kind of fantasy not even Joffa would have in a twitchy, private moment.
I can't stop smirking, and worse. I've been cackling spontaneously like a Bond psychopath each time I think about it. Mwahaha!
What a scam, this footy. How good is this?
Two months back the Pies had less sound meat than a Bali barbecue cart.
But someone must've tied knots in Treloar's hammies? And rebuilt Goldsack out of bits from Ned Kelly.
I keep waiting for reality to bite, or de Goey's dog?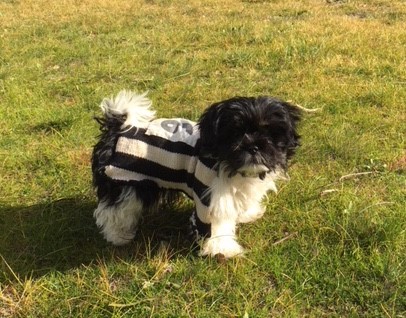 Last few weeks the tribunal has been due to rub someone out. (A Carman or Rocca game-breaking type, traditionally.) They are hateful of the one footy outfit bigger than them.
I figured Coxy or Jordy, probably both, would be done for being Too Good – but the AFL let their chance slip.
Sidey didn't win the Brownlow in another sad and vindictive AFL slur following Howey's Mark of the Year mugging last year, but that will just steel the boys.
Nothing is going wrong. I don't get it.
After the game Friday, the cameras showed surgeons, plural, in the room. They had chirpy, good to golf Saturday, job done, GF tix sorted, bill-in-the-mail looks about them.
This Saturday afternoon there is every chance the Pies will have 16 flags, back equal top. You'd back them to race Essendon and Carlton to 17.
How does that even happen?
It has got better all week, though, because it is not just about flags.
Taking the new black and white pup, four months of adorable fluff and fun, down Swan St Sunday, I noticed half the people frowning and recoiling. I looked behind me for a homeless person or a charity collector, but it was only us.
It might have been Ralph's jumper? Or more correctly guernsey – an heirloom that has outlasted a Jack Russell, two Malteses and three coaches, No. 26 for Gavin Brown.
The haters are hating, even hating little Collingwood puppies. Ha!
The guy behind the jump at the BWS had a doomed look about him, thinking about Saturday when the street closes and the riot starts. I was part of it in 90 and 10, the Vic Park carnage. Might leave Ralph home Saturday. Things a puppy shouldn't see.
I'm shocked the Pies got there, and somehow became the real deal doing it, and are going to win by plenty.
How must the haters be, and the knee-trembling Tigers sooks who arranged their year around Saturday, and bought 100,000 pet memberships for nothing! How are they gonna be Saturday night? And the Bombers, Cats, Dees and assorted other losers. And serial spoon Blueys?
The Pies are back being footy's worst nightmare.
That's the magic. Ta dah!
Normal service has resumed, and it is about time.
Bandwagon jumpers bugger off. We are not your second team. We have enough support already, and Jane Bunn.
The best bit of the Brownlow was Jane with the weather. Tight and hot as the Pies back six, she tipped rain for Friday and Saturday, suck it up Sandgropers.
I've tweeted Coxy Long Stops. The evil scheme is coming together. Wtf? Next thing Elvis will ride down on an asteroid to present the cup with Shawy.
How did this wonderful thing happen?
I'm half black from pinching myself, but in stripes – so it's all good except for Ralph.
No one's told him about the de Goey Mohawk, Sunday down Swan St.
Arrrgghhh,
Go Pies.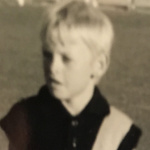 Author:
Terry Brown
TERRY BROWN worked for many years as a general reporter, columnist and colour writer at The Sun and Herald Sun. He is now an academic lecturing in journalism and is an unpublished novelist.
Comments
comments
0 comments