---
Reading Time:
2
minutes
STEVE SMITH will never captain Australia again, even when his stiff suspension, to be announced later today, is known, KEN PIESSE reports from Johannesburg:
TWELVE-MONTH BANS for disgraced Australian team leaders Steve Smith and David Warner and rookie opener Cameron Bancroft are likely to be announced later today.
But coach Darren Lehmann has been absolved of any guilt from the Black Saturday ball tampering fiasco which has rocked Australian cricket.
In Johannesburg, Cricket Australia's CEO James Sutherland said significant sanctions were necessary as cricket tried to win back the confidence of Australian cricket fans, young and old.
The arrival of batting threesome Matt Renshaw, Joe Burns and Glenn Maxwell in time for Friday's Fourth Test is an indicator that the out of form Usman Khawaja will also lose his place.
Peter Handscomb, the reserve batsman on tour, is assured of playing. And Sutherland confirmed that the team would be led by Tim Paine, who was captain for a day in Cape Town.
"We need to rebuild respect and pride," said Sutherland.
"I share the anger and disgust of the fans. This is extraordinarily bad for Australian cricket. We want Australian cricket fans to be proud of the Australian cricket team."
Many believe Warner could have played his last Test and will concentrate on offshore Twenty tournaments around the world. Insiders say he was the instigator of the plan.
The sanctions are likely to preclude any of the players from figuring in any first class matches next Australian summer. It is not known if club cricket will also be off limits.
With Australia due to tour England for another Ashes summer in 2019 it could be that Smith would also miss that series, given his suspension would not be finished until late March, about the time of the selection of the team. He is also in danger of missing the 2019 World Cup. He will never again have the chance to lead Australia at any level.
Friday's team in batting order is likely to be: Matt Renshaw, Joe Burns, Shaun Marsh, Peter Handscomb, Glenn Maxwell, Mitchell Marsh, Tim Paine, Pat Cummins, Mitchell Starc, Nathan Lyon and Josh Hazelwood.
Hundreds of extra Australian supporters are arriving in Johannesburg for the Test via long-term bookings.
Sutherland looked drawn and distraught as he announced the initial findings into the ball-tampering. He insisted that only three players were involved in the plot. None had confided in or tried to involve Lehmann.
The disgraced three are in the air back to Australia, their reputations tainted forever.
Sutherland updated the Australian Cricket "family" overnight saying the integrity and reputation of the game was all important.
He said Smith was distraught and he would have to live with his decision for the rest of his life.
Smith was due to be releasing a second diary book in 2019 around the time of the World Cup. That is now very much on hold.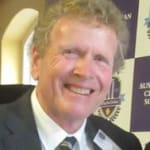 KEN PIESSE has covered cricket and football for more than 30 years in Melbourne. He has written, edited and published more than 70 sports books. His latest book, Favourite Cricket Yarns, is available from www.cricketbooks.com.au
Comments
comments
0 comments