---
Reading Time:
3
minutes
JUST WHERE does Mitchell's Starc's unplayable snorter which castled James Vince in the Ashes-winning Perth Test compare with the most celebrated solo deliveries in Test history? KEN PIESSE investigates:
IT WAS the ball of the series, maybe the ball of the 21st Century. The victim, England's under-the-pump No.3 James Vince said so perfect was the delivery that it would have knocked him over again and again.
Bowling from around the wicket, Mitchell Starc's high speed delivery was aimed at leg stump and flattened off, having hit one of the WACA's ground's famed cracks, causing the ball to skid and seam drunkenly.
Vince, who was well set, missed it by almost 12 cm.
It was a cracker of a delivery, enhancing Starc's reputation as the Australian pace bowler most likely to produce an impossible-to-play delivery.
But does it — and should it — be considered among the finest deliveries of them all, given the ever-widening cracks on the WACA pitch?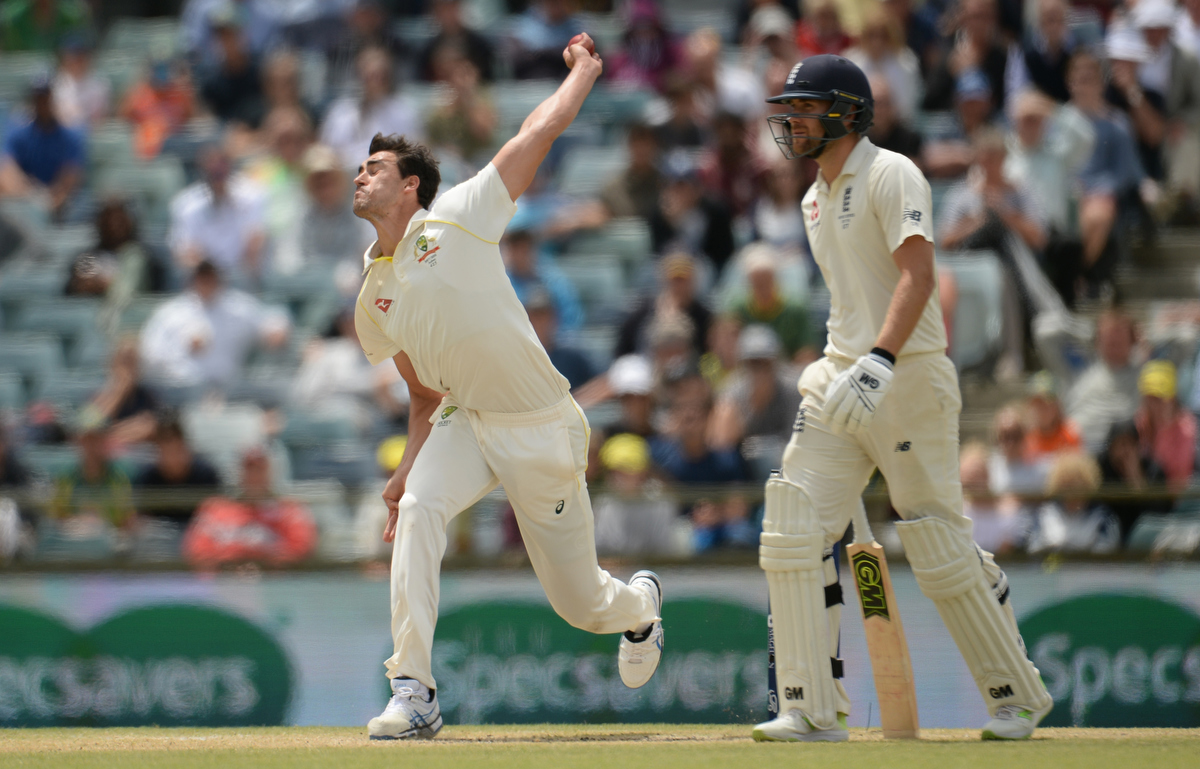 Pre-Perth 2017, there have been some absolute jaffas and in my 55 years of watching Test cricket (I started young), it was as unplayable as any I've ever seen, right up there with the Curtly Ambrose high-pace grubber which bowled Australia's No.3 Greg Blewett in Perth in the 90s. Again, a crack was involved. Blewett never had a chance.
The purists might say that luck was involved in both these instances.
What about sheer skill?
Shane Warne's much-celebrated opening leg-break which castled Mike Gatting in his fairytale Ashes beginning at Old Trafford in 1993 is at the head of most lists. But even Warnie said it was purely a warm-up. A fluke.
But he'd imparted so much "work" on the ball, that it veered and hummed at Gatting, pitching outside his leg peg and hitting the off bail.
Merv Hughes, fielding deep on the leg-side, raced up to join the jubilant throng and asked if it had done much? "Nah," said wicketkeeper Ian Healy. "Gatt just missed it."
Watching the replay on the big screen, Merv said: "It might have done a little bit, Heals…"
It was the beginning of a rare Ashes dominance which saw Warne take more English wickets than anyone in history… Lillee, Spofforth, O'Reilly, McGrath, anyone.
Quite rightly it is known as "That Ball" or the "Ball of the (20th) Century."
Prior to Warne's stunning starter, the single-most acclaimed delivery in an Ashes Test had also been bowled by an Aussie wrist spinner, in Adelaide in 1937, when Leslie O'Brien '
"Chuck" Fleetwood-Smith bamboozled England's greatest batsman Walter Hammond with one which jagged back from wide outside his off stump and hit middle and leg.
It was a delivery which turned a Test and allowed Australia to stay alive and win the 1936-37 series 3-2.
Expelled from Xavier College for his wild behaviour, Fleetwood loved girls and they loved him. His biographer Greg Growden called him the biggest "pants-man" in Australian cricket history. And he could also bowl seriously well.
Having bowled a doozie of a wrist break and watched it defeat a despairing Hammond, Fleetwood-Smith sank to his knees in triumph and said to captain Don Bradman: "Was that what you wanted Don?"
The adulation for Fleetwood-Smith, a country boy from Stawell, was immediate. He may have been strong of wrist, but he was weak of mind and could never settle much after that. In The Oval Test of 1938 he took one for 298. He was to become a derelict, living under bridges in the CBD and dying young.
I never saw that delivery, or the Alec Bedser leg-cutter which bowled Don Bradman in Adelaide immediately after the War, but I was an eye-witness when Australian express Brett Lee castled South Africa's champion Jacques Kallis at the MCG one memorable early 2000s afternoon with the old "one-two" — a bouncer being followed by the perfect swinging yorker which Kallis picked up too late and simply couldn't stop.
It was as inspired a piece of pace bowling as I've ever seen, and I include Lillee and Thommo in all that.
So, in summary, for sheer skill, Warnie's will always be my Number One, but Starc's miracle in Perth is in the Grand Final.
In one extraordinary delivery, Starc has guaranteed that James Vince's name will live on and on in Ashes folklore.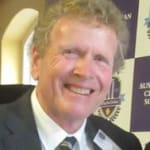 KEN PIESSE has covered cricket and football for more than 30 years in Melbourne. He has written, edited and published more than 70 sports books. His latest book, Favourite Cricket Yarns, is available from www.cricketbooks.com.au
Comments
comments
0 comments