---
Reading Time:
6
minutes
CHOOSING the right bait is essential if an angler wants to come home with his supper. But bait comes in all shapes and sizes, as STEVE COOPER reveals:
WHAT DO curried lamb, chop gristle, boiled eggs, tomatoes, peas, corn and rabbit meat have to do with fishing? The answer: all have been employed with success as bait for species ranging from Murray cod to mulloway.
Serious fishing sometimes requires resourcefulness in the form of alternative baits, and the kitchen is a prime source of such offerings. A sustainable resource if you like. It might not be sportfishing in the purists' interpretation but, at the end of the day, going fishless with lure or fly can force the angler's hand.
An Austrian chap called Roscoe first alerted me to the true value of the kitchen. He was enjoying a barbecue on the banks of the Barwon River at a place called the Sheepwash, a few kilometres upstream from the mouth. This stretch of river produces a bream, luderick, heaps of small salmon and mullet, but is best known for its mulloway.
On this day, Roscoe ran out of bait so, after eating a chop, he put the gristle on a hook and cast out. The bait was barely in the water when a big mulloway took it, and Roscoe landed a fish of about 20kg. Those of us who knew Roscoe regard the mulloway as coming from the genus "fluke". Then again, I guess that's fishing.
The point of this is that fish will eat some strange offerings. Bait from the kitchen isn't a new concept, but it offers significant scope for innovative anglers.
Take yelloweye mullet. Given a species with a predisposition for drains and sewerage outlets you would think it would readily accept a feed of pipi, mussel or sandworm. Well, not always. One of the best baits for mullet is bread. A few years back, yelloweye mullet were schooling in a local marina, and the only angler among the dozen or so at the marina to consistently catch mullet used curried mutton as bait. I guess this isn't unusual given that I know anglers who say raw rabbit or hare meat is a better option for mullet.
And while on rabbit and hare, did you know that raw meat from these animals is choice bait for bream and mulloway in some waters, like the Glenelg River in western Victoria? This probably won't surprise Western District anglers given the bait preferences of redfin. In Rocklands Reservoir, for example, cooked yabbies can sometimes out-fish live minnow and yabby, especially when the meat of the yabby turns red.
Popular baits from the kitchen include bread, corn kernels, peas and cheese. Bread has long been useful bait, whether you are catching minnows in the river or garfish in an estuary. Another similar bait is dough, made from flour and water. This can work well on garfish and mullet. In Eildon Pondage, local dough mix is regarded as one of the top baits for trout.
Corn is popular bait for carp. The best way to buy it is in small cans. All you do is thread three or four kernels on a hook, and the corn kernels can be used as berley to attract the fish to the area. Add some red food dye to the corn and you will be surprised at how much more effective it is. Perhaps it is the colour of the offering, as per the yabby meat in Rocklands? Coarse fishers growing their own maggots have known about colour for years, often adding food dye to colour the gents, and make them more attractive.
So, how about peas? Well, unbelievably, peas are effective on an unlikely species, King George whiting. There are some strange dietary fads among saltwater fish.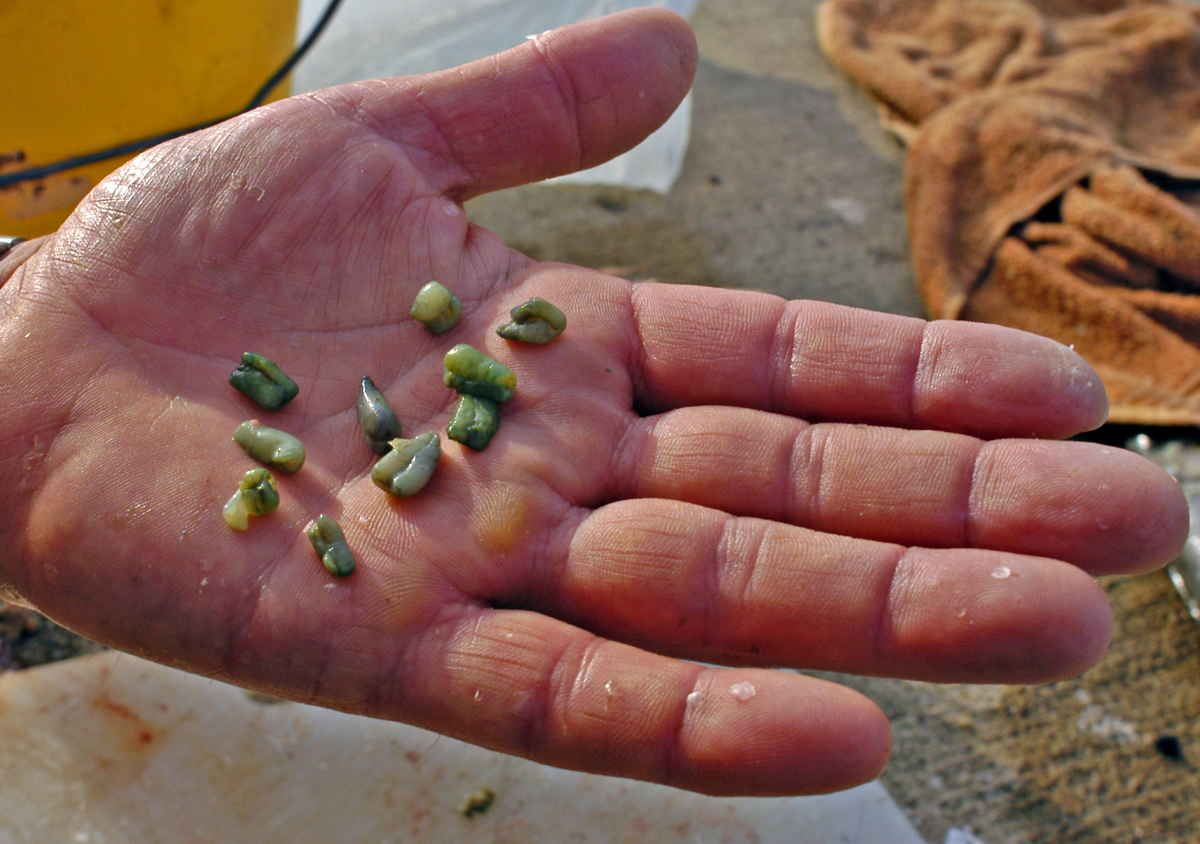 Former Queenscliff charter boat skipper, John Joubert, told me: "I regularly check the stomach contents of whiting, and of course worms are the most common stomach content followed by a green slug the size of a pea.
"I have also found Kentucky Fried Chicken in snapper."
Snapper have been caught with chicken bones inside. The best I heard of for snapper was a 9kg fish a friend of mine caught that had a ball of chewing gum in its gut. It had been feeding in the berley trail, and my friend surmised that when he tossed his gum out the fish took it on the drop. If that's not enough, commercial fishers have been known to use raw meat on their long lines for snapper.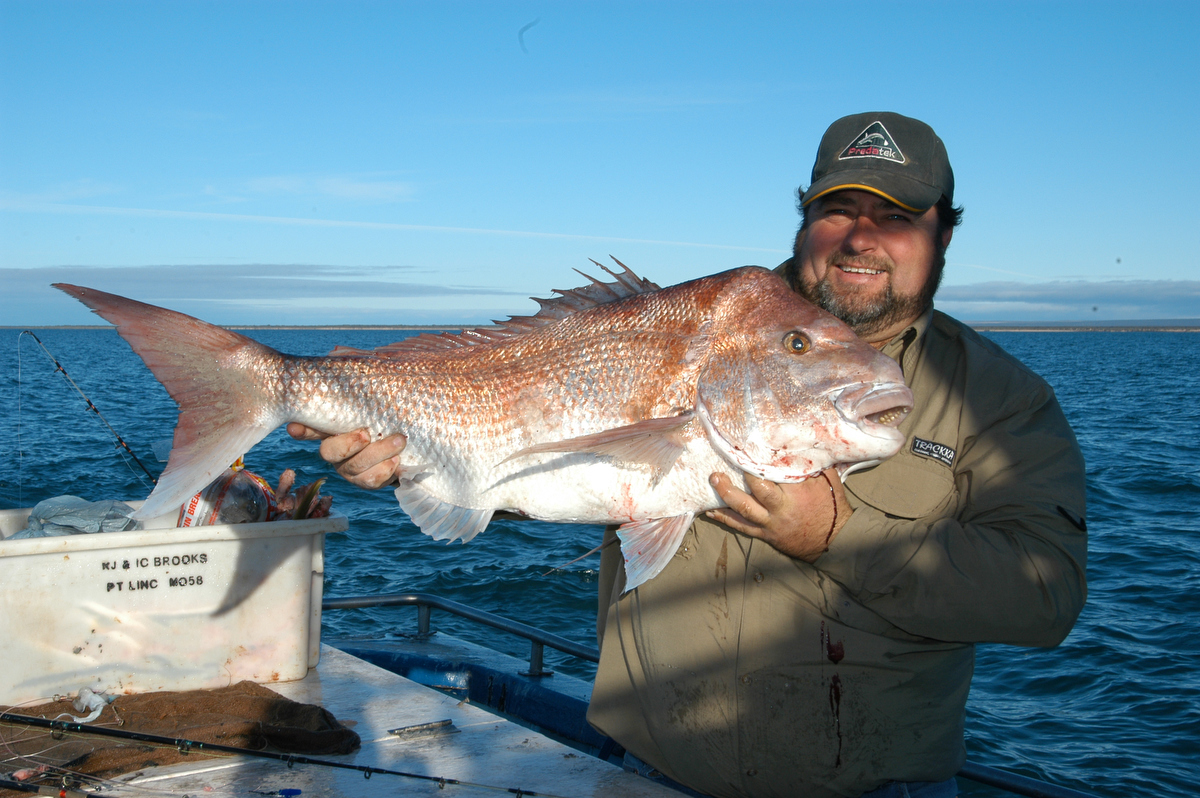 Cheese is regarded as a top Murray cod bait. The first reports of the effectiveness of cheese started to filter through way back in 2003, when anglers fishing the Murray River near Swan Hill were using Mozzarella cheese for bait. Subsequently another cheese, Coon Light and Tasty, proved worthwhile.
There are a couple of theories behind the cheese bait. One is that shrimp ball up on cheese, the moving mass of shrimp turning it into an attractive live bait ball for the cod. Another theory is that cheeses leach out fats or oils, and this attracts the cod. Theories count for nothing; fact of the matter is that cheese works on cod, and a few other fish besides.
But how do you put cheese on the hook? Well, Peter Coutts solved that problem for me when he wrote to tell me of an experience in far north Queensland when he ran into an old angler catching their yellowfin bream using cheese: "He melts cheddar on to Chux Super Wipes in the microwave, and then cuts it into strips; it then stays on the hook longer," Peter said.
There is a question mark against the merits of using cheese as bait. Some anglers who were complaining that cheese wasn't healthy for the cod. Well, a filleting knife does nothing for the longevity of a cod either.
Murray cod have a catholic bent when it comes to what they think is edible. This fish has a well-documented liking for golf balls, the reasoning being that cockatoos push dead eggs out from their nests, which the cod eat. A golf ball landing on the water from a mistimed shot is mistaken for a bird egg. At some stage, the golf balls are disgorged.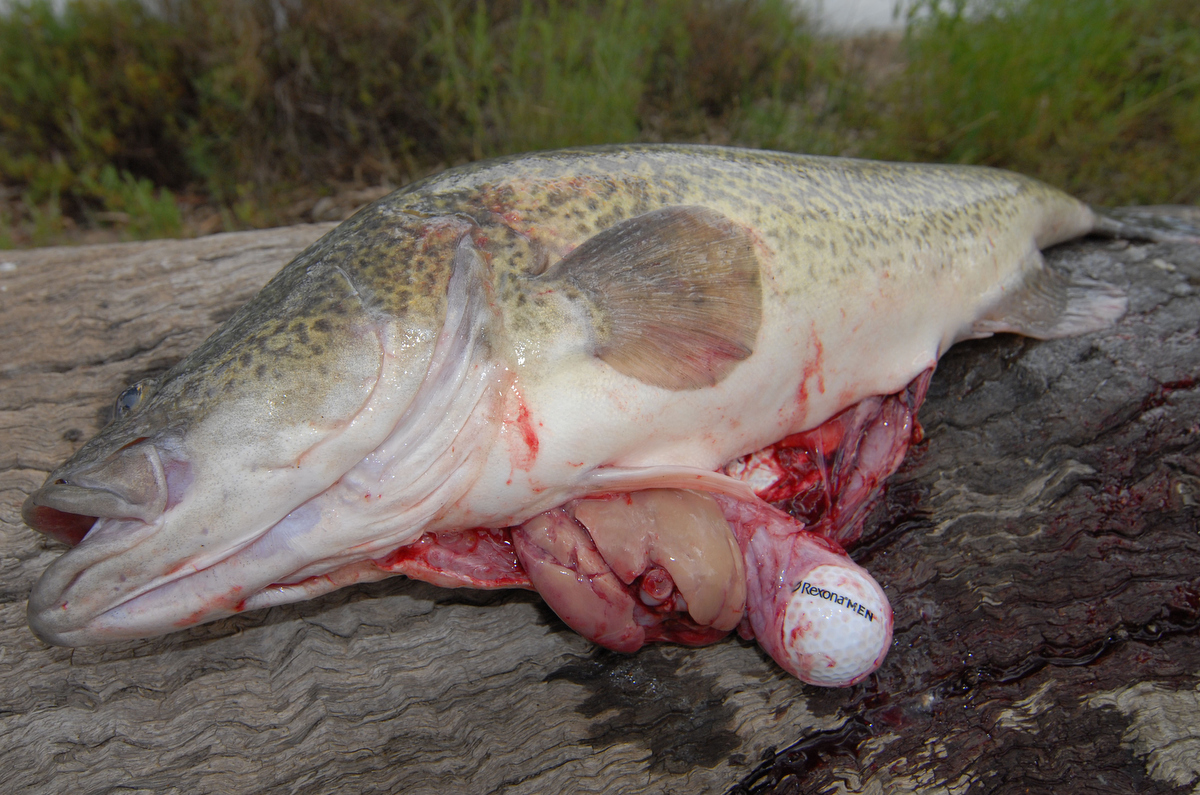 Just to add a bit more diversity, you can also catch cod on boiled eggs and small tomatoes. If you decide to use eggs, make sure you have an elastic band, or better still some Baitmate, to hold the egg on the hook. Another bait that works if you happen to have access to an abattoir is the spinal cord out of cattle. When the cord is cut into 100mm lengths and placed on a hook, it resembles a bardi in the water.
If you think the above baits are bizarre, spare a thought for the Murrumbidgee Whalers. Noted cod angler Rod Harrison described the group as a sub-culture of water-bound swagmen. Living on double-ended clinker boats, these people survived by catching fish, which they bartered for other goods. The Whalers were resourceful and innovative when it came to alternative baits for cod. Using cord lines, they would put a colourful parrot on the hook, and troll it behind their boat.
Finally, there is raw meat. Anglers fishing for trevalla, or haddock, as they are known from Apollo Bay to Portland, have found that raw meat is the best bait. You will catch trevalla on mussel and pipi, but raw rabbit or chicken is so successful that when the trevalla run, many anglers shop for their bait at the supermarket.
Former Merimbula game boat skipper Bruce Libbis tells of using tripe for garfish as a kid fishing from Lorne pier. He thought that unusual until he went to South West Rocks and caught bream on chicken guts in the Macleay River. "We used to buy the chicken guts packaged as bait at a local service station," he said.
Fishing in Spencer Gulf in South Australia we caught snapper on yellowtail kingfish throats, sourced from a local fish cleaning facility. I raised the subject of alternative baits with local Lawrie Birdseye, and he told of an unusual find inside a big snapper – the remains of a small marsupial skull, possibly a wallaby. It adds new meaning to the term opportunistic feeder, so often used to describe the feeding habits of big red.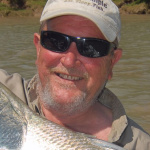 Author:
Steve Cooper
STEVE COOPER won two Walkley Awards for investigative journalism but his great love is fishing and he is renowned as one of Australia's foremost writers and broadcasters on the subject.
Comments
comments
0 comments