---
Reading Time:
4
minutes
TONY LOCKETT, the greatest of all goal kickers, is about to be honoured again — the legendary St Kilda and Sydney full-forward will be one of eight new inductees to the Sport Australia Hall of Fame at the annual dinner in Melbourne on October 14. That puts him in the company of more than 550 other high-achievers across all sports, from the No 1 inductee Sir Donald Bradman onwards.
He will be the 24th footballer to be inducted purely on their playing records, behind E. J. Whitten, Ron Barassi and Leigh Matthews, who are all official Legends of Australia Sport, plus Roy Cazaly, Haydn Bunton, Gordon Coventry, Jack Dyer, Laurie Nash, Bob Pratt, Dick Reynolds, Ivor Warne-Smith, Barry Cable, John Coleman, Graham Farmer, Bob Skilton, Ian Stewart, Kevin Bartlett, Peter Hudson, Albert Thurgood, Alex Jesaulenko and interstaters Dan Moriarty, William Truscott and the multi-talented Victor Richardson. Another seven — Allen Aylett, John Kennedy, Checker Hughes, Norm Smith, Kevin Sheedy, Lou Richards and David Parkin — have been chosen taking into account their work as coaches, administrators or in the media. Six other players in the old VFL — Keith Miller and Warwick Armstrong (cricket), Ray Steele (cricket administration), Ambrose Palmer (boxing), Lawrie Morgan (equestrian) and Sir Norman Brookes (tennis) — have been inducted through other sports.
How good was Lockett? His biographer and mate KEN PIESSE reports:
IT WASN'T JUST his ability, it was his sheer size and intimidating aura which made Tony Lockett stand supreme as Australian football's mightiest goalkicker.
In an era of superstars, Lockett was the most-magnetic, explosive champion of them all, his unrivalled CV embellished by his late-career move to Sydney where he was the game's supreme torchbearer years before the arrival of Buddy Franklin.
His much-fabled record included six seasons of 100 or more goals and, in 1999, his 1,300th career goal which broke the all-time record of Collingwood legend Gordon Coventry.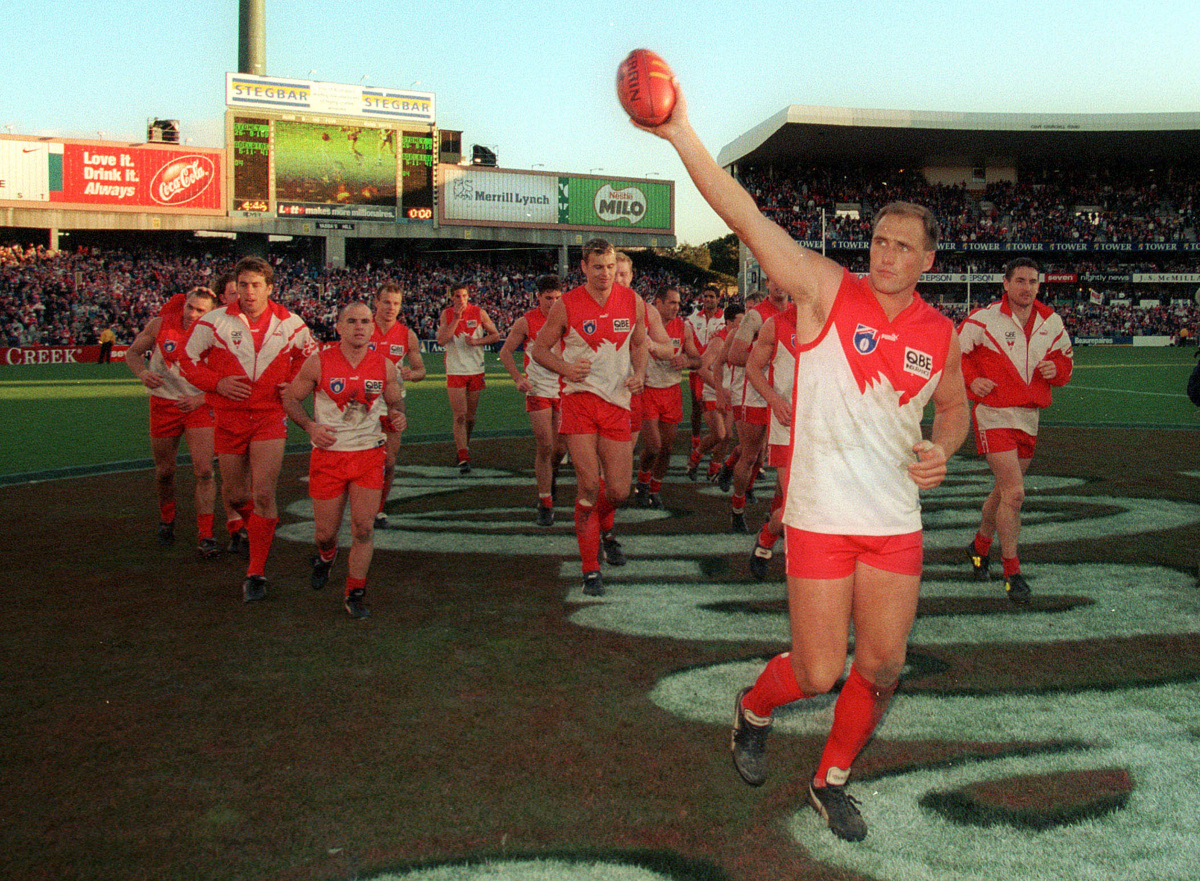 His accuracy was extraordinary, his conversion of 70 per cent of his shots superior to any of the game's greats, from John Coleman through to Peter McKenna and Peter Hudson.
No-one his size could lead as quickly or were as powerful a high mark. And if anyone was foolish enough to get in his way he would bury them, like Swan Peter Caven in 1994 when a charging Lockett broke his cheekbone and was suspended for eight weeks.
An ideal Saturday for big Plugger was to kick six, have six or seven pots with his mates and be back home in Ballarat by midnight. On his way out of the Saints Disco one night, he thumped St Kilda's footy manager Ricky Watt.
He'd first played open age footy in Ballarat at 15. Two years later before debuting at St Kilda in a forward pocket alongside Mark Jackson, coach Tony Jewell played him in a back pocket in the reserves. TJ insists it was only for a half — but it did happen!
Big Tony was a human headline long before Derryn Hinch. From inflicting sleeper holds on opponents (Essendon's Brad Fox at Waverley) to throwing opponents into the animal enclosure (West Coast's Guy McKenna, Moorabbin), his fury was rarely masked.
Scotty Palmer of Punchlines fame knew Plugger and I were mates and would send me to every St Kilda match, much to the chagrin of my Sunday Press colleague Bob "Quotes" Crimeen, who luxuriated in back page leads.
I was writing Tony's book at the time (he did not change even one word of the 60,000 word manuscript), but you couldn't just bowl up to him in the rooms afterwards, as some of the greener journos initially tried.
There were no media managers to control one's movement back then and some of the younger ones would invade his space… but it would only happen once mind you. One withering look and two words from Tony were always enough for them to back pedal.
Film is still shown of an injured Tony throwing a crutch at Eddie McGuire (then with Channel 10). It was no stunt.
I'd stand back in the rooms, wait until he was ready and looking around and once he'd nodded in my direction, only then would I advance. It was the same in the after match when he was with "Miss Vicki" as Scotty loved to call his fiancé and now mother of four delightful girls.
His shift to Sydney and relative anonymity proved a Godsend. He was all set to go to Collingwood but for Alan McAlister stalling at the 11th hour. The persistence of Ron Joseph, then recruiting for the Swans, paid off and Tony signed a deal worth a record $1.6 million for three years. He ended up playing for five and breaking every goalkicking record there was.
Plugger at his best was unstoppable. He once kicked 10 on the full-back of the century, Carlton's Steve Silvagni.
Teammates didn't mind that his coaches from Darrel Baldock on had one set of rules for them and another for Plugger.
Amidst one enforced stretch on the sidelines (over the McKenna incident, from memory), Doc Baldock worried that Tony's liberal waistline would blow out further given his lack of Saturday matchplay.
"You've got greyhounds haven't you Plugger down there at Cranbourne?"
"Yeah Doc."
"Why don't you do an extra 'k' with your best greyhound every morning? That'll help you both…"
"Good idea."
Within a week it was noticeable that Tony's tummy area was already more prominent.
"Haven't you been walking extra distance with that star greyhound of yours Tony?"
"Yeah Doc… I just put it on the walking machine and press the button!"
Tony Lockett topped St. Kilda's goalkicking charts 10 times and Sydney's charts five times. In 1987, he won the Brownlow Medal, the first full-forward to achieve such a distinction. In 1992, he kicked a career-best 132 goals.
Lockett's first book Plugger (1992), written by Ken Piesse, was a best seller. Tony runs cattle on his farm just outside Bowral. He returned to the Swans this year on a part-time basis assisting with their goalkicking.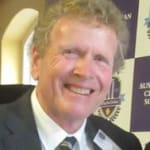 KEN PIESSE has covered cricket and football for more than 30 years in Melbourne. He has written, edited and published more than 70 sports books. His latest book, Favourite Cricket Yarns, is available from www.cricketbooks.com.au
Comments
comments
0 comments