---
Reading Time:
4
minutes
HIS friends will never believe it, but Magpie-for-life TERRY BROWN can feel that raw roar coming on:
GETTING late Saturday night, sloshing home from a Church St pub, I heard a weird scream rise from beneath the very ground.
Near the train underpass behind Swan St Dimmeys, a few Tiger types were sucking suds from paper bags and hyperventilating hope.
They were singing, not just the whistling through the graveyard of the last few weeks.
None were old enough to know 1982, much less '80. This was their first big sing, I figured, and I found myself uncharacteristically happy for them, a bit bouncy, light on my feet too, as I skipped down the underpass.
And that's where I heard the scream. Yellow and Black!
And, the scariest thing? It was coming from my own mouth.
For the past month, I have been dealing with an awful dawning for someone of my Collingwood persuasion.
I am from Tigerland, as that annoyingly catchy song says – yellow and black to my jaundiced and rotten genes.
And this week, despite a lifetime of practice, for One Week Only, I cannot bring myself to hate the Tiges.
When Captain Blood was cracking skulls around Punt Rd for sport (and, weekdays, Vicpol) the Browns were duffing sheep heading to the saleyards around Coppin St.
Dad allegedly played for Burnley – the Richmond thirds in the day, he said. "Twinkletoes" Brown they called him, so he said. Handy around the goals, he lied, adding there was a trophy somewhere …
The Brown boys were drilled in the darker arts at St Ignatius, baptism to burial, between Dyer and Sheedy, with a deplorable sin-confession ratio and rat cunning I didn't inherit and dad didn't much either.
I got the Brown bouncy walk, though, from "Twinkletoes". He would have bounced around Burnley in the day.
As a competitive player – using both terms loosely – I have only ever worn the black and yellow sash, for the seldom all-conquering Horsham Fourths, Green Park Tigers Under 13s.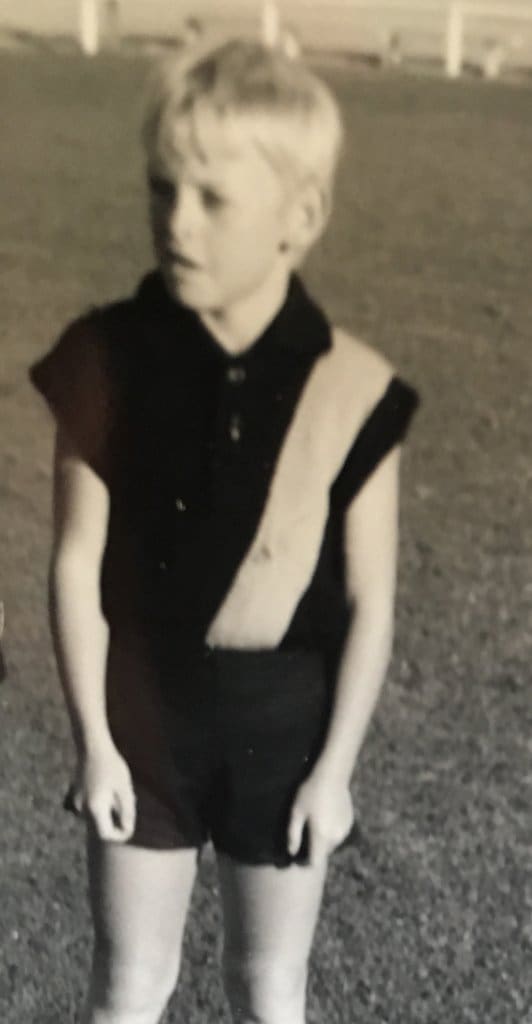 Dad loved his boys kicking the frost off City Oval on Saturday mornings. It wasn't like it was his face turning blue. For an hour we were Tigers together, and for him that was something, anyway.
Because, as long as I can remember, we all hated Richmond to spite dad.
When mum was a flighty young thing, she was taken to the Brunswick St Oval, by a boy, and decided to barrack against his team Fitzroy for fun. Which meant Collingwood. They lost, she stuck and got us three kids brainwashed before dad could blink.
I remember one September in the '70s maybe. Dad was at the kitchen table in Horsham beside the leather-case Kreisler trannie, telling nobody much caring that Richmond had now won the firsts, seconds and thirds.
I do not remember any celebrations or congratulations. Probably he slipped up to the RSL to gloat.
The fiasco that was 1980 only nailed it down for us kids. Everything served them right.
I have massively enjoyed Richmond's misery since then, a poor reflection of the Colliwobbles although they know no better – but might learn a bit Saturday?
I have rejoiced at the ninth placings, the tin rattling, the chokes, Clokes, Brodie Grundy's snap …
And I have watched, amused, as some of my staunchest friends, Tigers supporters, have been eaten alive over the years by their own team.
But you can't escape your genes.
I can't bring myself to hate the Tiges any more. This week anyway. Then it is business as usual.
Three years after the last of Dad's generation of Browns departed Richmond, I moved in.
Where I live is so close I can hear the cheers after MCG goals. During the first final, I could hear the boos from my backyard when Tommy Hawkins ran in. I could hear the Precinct queue going off, and a scream from the north?
Richmond is still populated by Tigers supporters. Real ones. Rusted on. Usually utterly devoid of hope and likely to be inconsolable late Saturday.
Before the Prelim, I watched them walking west along Swan St towards the G or the inner pubs, into traffic, lost in private terrors, not coping!
I watched one guy stop a car, back into a tram, back into the other traffic, then stop dead in the middle of Church St, defeated. It was gripping. Worth missing the first quarter for. He may still be there?
You'd reckon he was waiting for a kidney, not a grannie. If he keeps crossing the road like that, he'll be donating one soon to one of his mown down soulmates.
In the shops, everywhere locally, Richmond supporters have a pound dog vibe. Scruffy, unstable, disfigured, whipped by life, wormy – but they look at you like that! Aww.
The hope in them haunts you as you walk down the cages or past The Corner/Cricketers/Precinct Hotel, as applicable.
The needle is probably coming out (not in itself that unusual around Richmond!) and they know it, but not really, and they're terrified but wagging?
I hope they are singing Saturday night and not dumped in some skip, despite the small apocalypse it will bring on the neighbourhood.
Every dog supposedly has its day. The Scrays reportedly won last year. Didn't watch. Never will.
Footy miracles happen, and a small and uncertain one is guaranteed this week at least.
An atheist Collingwood supporter will creep into St Ignatius and genuflect to blend in. (How'd it go again, Dad? Spectacles, testicles, wallet and watch?)
He will hit the candle department queue, because there will be a queue, and add to what resembles a bonfire by then.
One for "Twinkletoes".
One for the Tiges.
Eat 'em alive!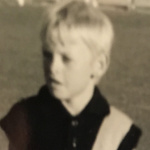 Author:
Terry Brown
TERRY BROWN worked for many years as a general reporter, columnist and colour writer at The Sun and Herald Sun. He is now an academic lecturing in journalism and is an unpublished novelist.
Comments
comments
0 comments