---
Reading Time:
6
minutes
Ponder the prickly poser when Punchlines SCOT PALMER pleads passionately but pointlessly for a picture:
I WAS THERE the day The Sports Picture of the Century went begging!
The death of radio showman Harry Beitzel has brought back memories of some dramatic days of football but for me nothing could match the day Harry's loyal little side-kick, Tommy Lahiff, was arrested and slapped in handcuffs at the Coburg football ground.
Imagine the scene: the coach of the highly-popular Port Melbourne team being frogmarched up the players' race in handcuffs, surrounded by officials who were pleading with the police to turn their man loose so he could continue to coach the team.
Let's start at the beginning. Tommy Lahiff was a very handy rover/half-forward who began his career at Brighton, then played with South Melbourne, Essendon and Hawthorn before returning to Port. Off the field he was a polite and friendly bloke but when the action got hot in a match so too did Tommy.
On this particular day in the 70s, Tommy was roaring his orders from the bench in a kind of cabin on the boundary line. Coburg full-forward Billy Byron was involved in a passage of play nearby and he and Tommy "exchanged words". With that Tommy unleashed a tasty mouthful. It's hard to believe that people in the crowd had objected because the Coburg ladies were safely tucked up in the grandstand well out of earshot.  However, a couple of police officers watching the match nearby approached Tommy, some words were said and they demanded that he leave the coach's box. Tommy wouldn't budge. They then informed him that he was under arrest.
The coach took grave exception to being disturbed in the middle of a torrid second quarter so they slapped the handcuffs on and began leading him up the race.
How many times has a senior coach in any sport actually been handcuffed by police?
I knew what a cracker of a picture this would make so I phoned my paper, The Sun, and almost shouted down the phone to them to get a photographer down to the ground post haste. I almost choked when I was told, "We haven't got anyone available." No-one available for a picture like that? No! I still shudder when I think about it.
The handcuffs must have been clamped on very tightly because Tommy could be heard clearly, protesting, "Get me out of these, they're hurting." He was still trying to keep an eye on what was happening on the field and the constables kept trying to push him up the race. "I'm the coach,' you can't take me off," he shouted, "Help! Look what they are doing!"
By this stage the crowd had turned from the action on the field and were watching the farce going on just outside the dressing rooms. Port officials were milling around the race. "Get me out of these, they're hurting," Tom yelled as clubmen argued with the constables. "He's our coach, he has to be out on the boundary," one kept insisting.
Still no sign of a photographer!
Finally, close to half-time, the Law relented and removed the 'cuffs. Tommy rushed into the rooms to address his team. I can only imagine the language that he used to rev them up but, from memory, it did the trick and Port took the points. When I talked to Tommy after the game he still had red marks around his wrists but his temper had cooled with the victory.
Late that eventful day I rang Port secretary Norm Goss to check a couple of facts. It seems by then some members of the force were getting a little nervous about how their behaviour would be viewed. Norm told me a well-known lawyer, who appeared to be acting on behalf of the police, had just called the club and asked them to deny that handcuffs had been used. Goss told him in no uncertain terms the story stood.
So it did, on the front page of The Sun the following day. Without that picture!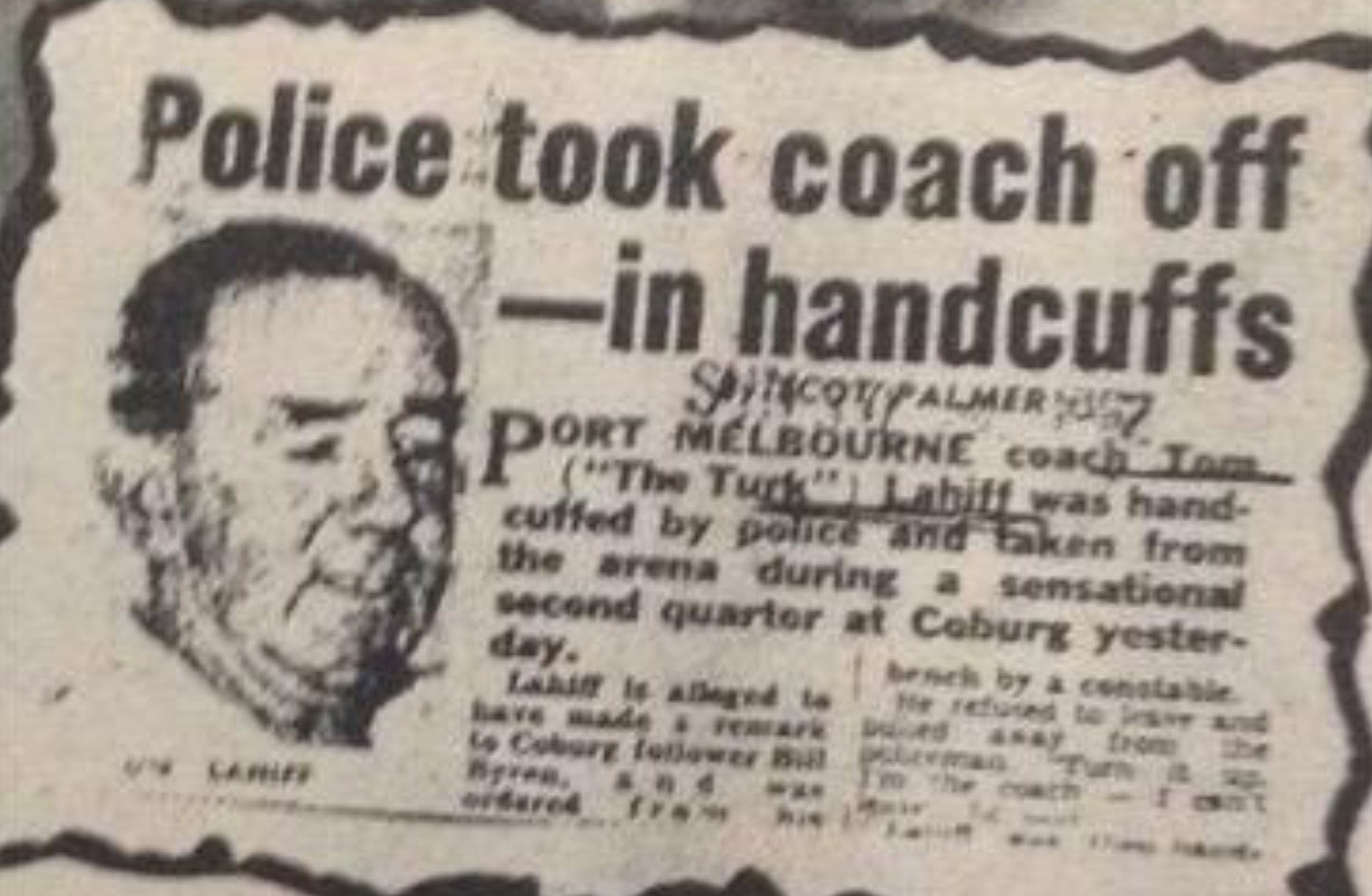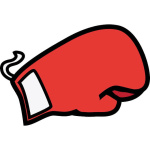 FOOTBALL clubs can be special places, almost devout when there is a just cause to celebrate. So, it was at Port Melbourne's back street North Port Oval on Saturday night when the staunch Borough crowd turned out to pay tribute to one of their sporting giants. Emotions were high when the club's greatest goalkicker, Fred Cook, was wheeled into the old clubrooms by his two sons Jordan and Jarryd. Affected by a stroke and badly injured when knocked over by a motorbike, big Fred had struggled to be there where all of his family, friends, admirers and clubmen had gathered to honour him.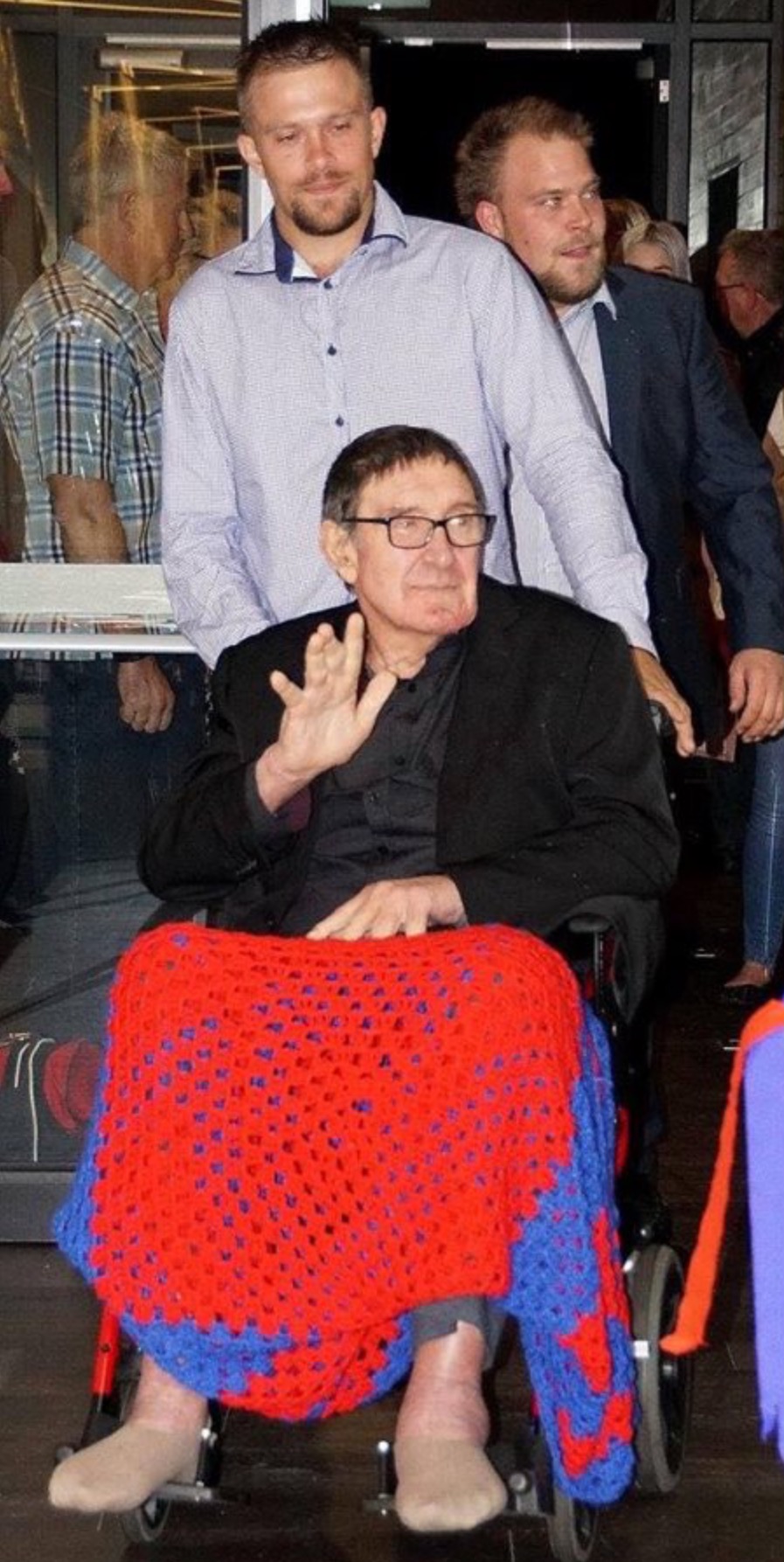 His long-time mate John Sammy Newman acted as MC and a voice for Fred, recalling that the full-forward had "succumbed to the pressure of a pop star, Hollywood lifestyle, and paid dearly for the romance". His struggle with drugs and the crowd controlling them is well documented. Newman went on to buy over $1,500 worth of Cook memorabilia at the evening and donate it back to the club as museum pieces. Cook's coaches Norm Brown and Gary Brice watched on, so did his former flag-winning team-mate. A favourite umpire. Frank Virgona, he of the ultra-tight shorts also turned out. The night was crammed with highlights and above all memories, and when it came time for Fred to speak he muttered just two tearful words: "Thank you!"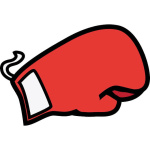 SPORTSHOUNDS has an avid international reader in former chief football reporter for The Sun, Peter Simunovich, who has made New York his home for more than 20 years. The former WA reporter and Collingwood tragic has become a prime target for many Aussies visiting the Big Apple and all are amazed at his knowledge of what's been happening at home. Nathan Buckley's plight is causing him nightmares. But Peter told us he is delighted to have Sportshounds on line now where he can read the articles and connect with many of the blokes he worked with in Flinders St. For a while the big bachelor (his one marriage didn't last long) lived at the Phoenix Hotel where Lou Richards was his landlord. He used to dine at the Italian Waiters Club off Bourke St., where he would scoff the full menu and then pick up a Mars bar for a snack on the way back to the office.
On a recent visit home Simunovich surprised old friends with a long mane of hair but he had lost the locks when Tiger Tony Jewell and wife Marg visited him last month. I was after more NY information from him but the conversation closed rather abruptly when he pointed out he was nearing 70, it was close to midnight in New York and he was going to bed!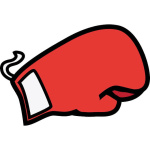 BIG John Elliott seems unperturbed that his beloved Blues might finish this season with the dreaded wooden spoon because he reckons good times are looming. Jack was a key figure at Carlton's glittering 30-year premiership celebration this weekend and told us: "I'm not worried, we haven't been playing that badly and have some fine young players coming on."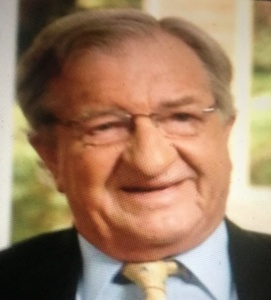 Elliott became president in 1983 and ran the show for two decades until he was voted out after the Blues won the wooden spoon for the first time in 2002. Jack took some of the blame for claiming the spoon but he also copped a lot of flak over the club's financial woes and rorting of the salary cap, which led to harsh penalties from the League. Retribution came when his name disappeared from the Optus Oval grandstand. These days the ex-president doesn't attend as many events at the ground as he did once when his former captain, Stephen Kernahan, was president, but his love of the Blues is just as strong. The only flagwinner from 1987 who was not expected to join the weekend festivities was half-back Peter Dean who is coaching in the bush.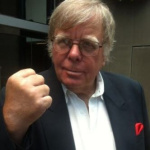 Author:
Scot Palmer
VERY few personalities are as well known in the world of sport as SCOT PALMER. He was a fine sportswriter on The Sun News-Pictorial and a news-breaking Sports Editor on the Sunday Press, Sunday Sun and Sunday Herald Sun. But he was best known for his famous column, Palmer's Punchlines, which ran for a record 25 years or more (he's lost count!).
Comments
comments
0 comments