---
Reading Time:
5
minutes
POLITICIANS, PLAYMATES, PRINCES, PADDLERS – Scot Palmer's Punchlines finds an old Bulldog much in demand, catches up with footy's glamour queen, and recalls a brush with royalty:
DASHING Dougie Hawkins seems to have put the state of Canberra politics on the back burner since the Bulldogs premiership win last year restored the pulling power of old Footscray boys. With the great E.J. Whitten and legendary Charlie Sutton no longer alive to represent the red, white and blue, Hawkins has become a key player on the sports night circuit. His Footy Show training in the 1990s and then a stint on Live and Kicking has served the classy Hall of Fame wingman well and he has attracted a sizeable following. "Yeah, the Bulldogs' flag has given me a number of jobs throughout the state and I am appreciative," Hawkins said while discussing an upcoming engagement in tandem with Mark "Jacko" Jackson. Although he's generally a talkative character, Hawkins had little to say about his unsuccessful 2013 shot as a Senate candidate for the Palmer United Party.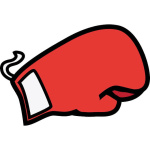 FORMER Channel 7 footy caller Peter Landy, who has been away from the Victorian sporting scene for some years, is about to return to compete in his favourite sporting endeavour, rowing. The tall, handsome commentator has entered Australia's oldest rowing regatta at Rutherglen on January 13-14 for what he says will be his final event. Landy, 73, will compete in the quad sculls and the fours, teaming up with his two brothers Mark, 70, and Tim, 67, for the first time. "It will be like a reunion for us and I am hoping to get back into shape before the races on Lake Moodemere," Landy said. "It is regarded as one of the most popular regattas on the Rowing Victoria program having started when paddleboats used to work along the Murray River." Landy called gold medals at the Olympic rowing in Munich and Barcelona and will be keeping a long-held engagement to broadcast the Head of the Yarra in November. Now living on the Sunshine Coast, at Doonan near Noosa, he has recently recovered from a kidney infection. With Colleen, his partner of almost 10 years, Landy enjoys gardening on their property. That's a far cry from working hand-in-hand with the late Lou Richards calling the main footy games.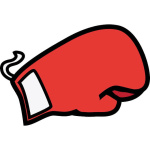 STATUESQUE Siv Richards is the one and only holder of the VFL Premier Girl title and now believes that's the way it will stay. It's got nothing to do with Siv being forced to take legal action in the late 70's when she claimed the League failed to honour the prize list that went with the title. She understood it included two overseas trips plus some other benefits when all that was offered was a single trip. The stand-off was eventually settled out of court. Siv, who now works for a leading Melbourne dermatologist, feels the days of footy beauty contests are well and truly over because of the social climate. "Times have changed these days with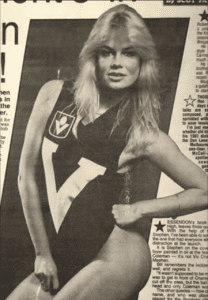 the strong feminist movement and the attention the AFL is giving to the standing of women in the community," Siv said. She also believes that the current interest in footy WAGs, fashion and appearance has superseded the beauty contest. A devoted St Kilda fan and fond admirer of late Saints heart-throb Trevor Barker, Siv had a successful career in glamour modelling including featuring as a Playboy magazine-winning Playmate in 1980. Her nude series in the gymnasium won her international recognition. Punchlines gained some satisfaction from her success – when Siv entered the VFL contest she represented Collingwood which appointed yours truly as one of the judges.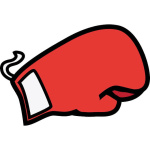 THE million dollar-plus contracts being offered to select AFL footballers such as Richmond's Dustin Martin must be mind boggling to our greats of the past. Take Hawthorn's champion full-forward Peter Hudson who once had every club visiting his home in Hobart offering inducements to join them. As footy writers, we were sent down to New Norfolk often to check on what peerless Peter might be up to and whether he had been enticed. When it came to the crunch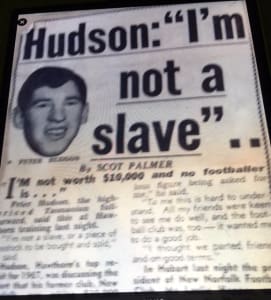 and Hawthorn won the day – but at a cost – I remember Hudson telling me: "I'm not worth $10,000 and no footballer is." And that money was not for Huddo, but for New Norfolk to give up its astounding goalkicker. Hudson went on to say: "I am not a slave or a piece of livestock to be bought and sold." Oh, how refreshing it would be to have players with that Hudson view running around in AFL ranks today. I was at Carlton for his League debut for the Hawks in 1967 and watched him play on some of the game's great full-backs, winning four Coleman Medals and kicking 727 goals at an average of 5.64 a game.  A Hall of Fame Legend, you've got to wonder what price Hudson would carry in today's meat market.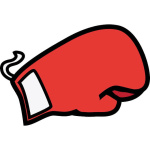 WITH the Princess Di tapes surfacing and causing worldwide controversy, I thought it might be timely to tell the story of my own royal run-in with Prince Charles. A young Charles told me to "get lost" (or words to that effect) in his best pukka voice. I was dumbfounded and so was the then Chief of Staff of The Sun, the late Ralph Broom, who was on the other end of the phone. It was Broom who had sent me in the office car with a crummy two-way radio to Geelong Grammar to stake out the Prince who was on a visit to his old school with his equerry. We thought that he might head off afterwards for some rendezvous. Flying up Geelong Road the royal limo tried to lose me, Charles waved from the back seat to go away and give up the chase. No way. My orders were clear.  Closer to the city, they tried a couple of sneaky detours to throw me off the trail. They were unsuccessful as I knew the road map well. When we reached Fawkner, the Prince's car needed to refuel. As my two-way radio was on the blink, I decided to jump into a telephone booth to get some directions from Broom. I was explaining the situation when the door of the booth opened and Charles delivered his snappy message. "Who was that?" asked Broom. I told him and there was silence. My royal stakeout was over.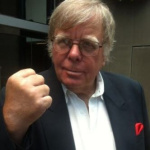 Author:
Scot Palmer
VERY few personalities are as well known in the world of sport as SCOT PALMER. He was a fine sportswriter on The Sun News-Pictorial and a news-breaking Sports Editor on the Sunday Press, Sunday Sun and Sunday Herald Sun. But he was best known for his famous column, Palmer's Punchlines, which ran for a record 25 years or more (he's lost count!).
Comments
comments
0 comments