---
Reading Time:
4
minutes
IGNORE FOR now the ball-tampering fiasco and the resultant suspensions, Australia was outplayed at almost every turn in South Africa. KEN PIESSE rates the players:
Cam Bancroft 0 Why Cam why? A promising career has been besmirched for all time. Guilty of ball tampering, and only because someone told him to do it. Four hundred and fifty Australian Test cricketers before you are ashamed. So are tens of thousands of cricket-loving Aussies. Cricket wise? Okay. Leading run maker. One of few to average almost 40.
Joe Burns 3 Rushed into the XI in Johannesburg, his second innings 42 offered promise of better times to come. Needs to be sharper in the field.
Pat Cummins 10 Player of the tour. Big-hearted competitor with attitude who bowls fast and consistently. Enjoyed the bouncy Johannesburg wicket, all but taking his first 10-for in Tests. Also scored his maiden Test 50, keeping Australia in the final Test after a dramatic early collapse. Is finally reaping some rewards after years of injury-induced frustration. His 22-wicket haul was better than anyone bar Rabada
Peter Handscomb 2 A permanent reserve until Johannesburg where he played on twice for 0 and 24. Is one of the emerging young players who needs to be nurtured and encouraged.  Is a terrific close-in fieldsman, his catching at second slip Smith-like.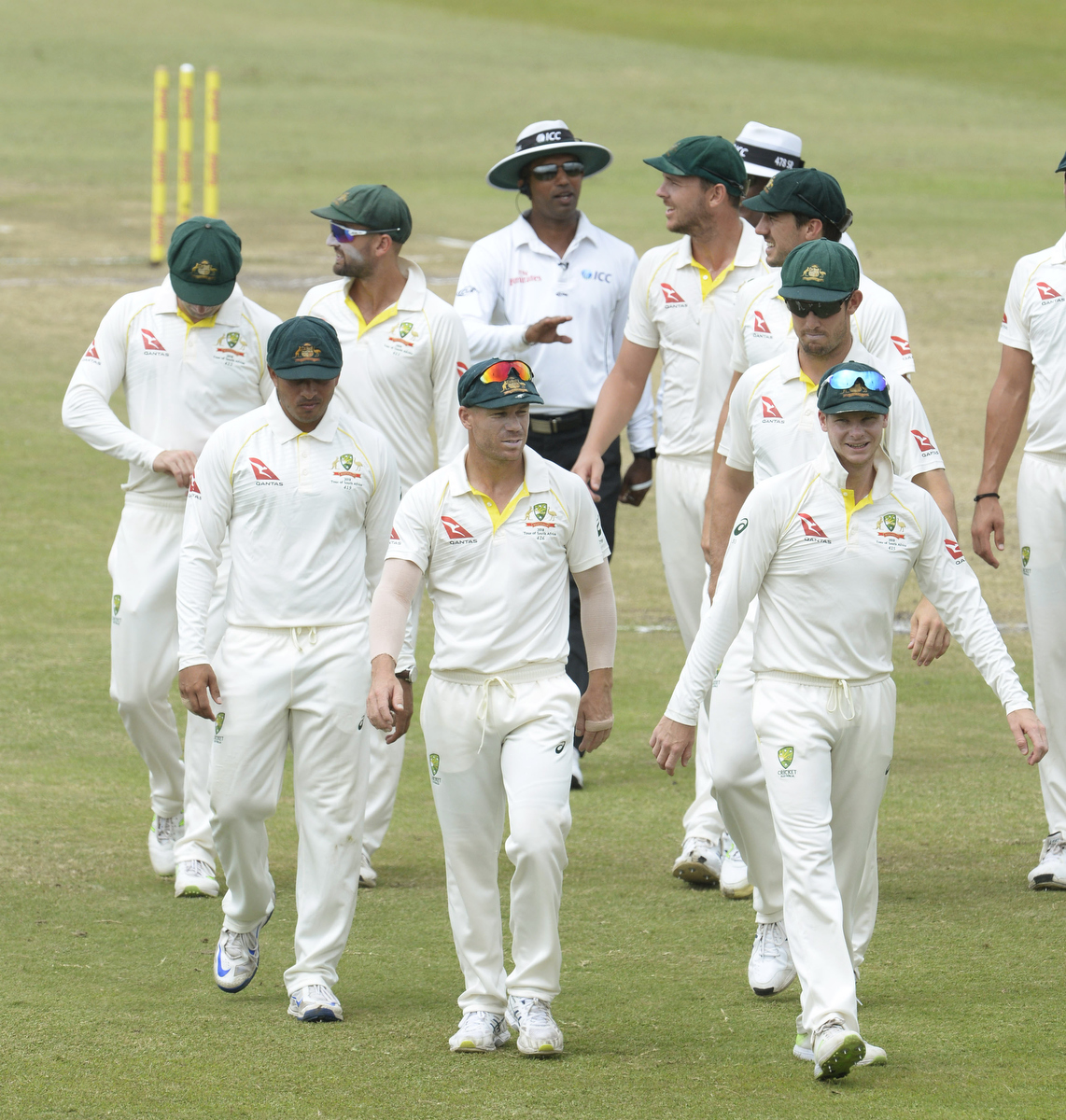 Josh Hazlewood 6 It was a case of one Test too many for big Josh who was exhausted by the end. Had no luck mind you at the Wanderers with countless plays and misses but match figures of none for 127 told the story. Took 12 wickets in the early Tests and his batting continues to improve. Gives everything, every time.
Usman Khawaja 4 Continues to tantalise with his skill set, but was fortunate to play in Johannesburg, a series average of 20 simply not good enough for a Test No. 3. Continues to struggle with spinners, the South African Maharaj would like to bowl to him for a living.
Nathan Lyon 8 Bowled more overs than anyone, finishing second in the wickets tally with 16 behind Cummins. Was expensive at Johannesburg and bowled faster than desired at times, but never stopped competing. Vernon Philander lifted him into the third tier of the stands at the Wanderers, maybe the biggest hit of the summer. Dropping the ball on a prostrate de Villiers at Kingsmead was a low point, but at least he apologised. Fielded brilliantly well in Johannesburg after grassing an important early catch in Cape Town. Deserves to be Australia's vice-captain
Mitchell Marsh 5 Is he among the best six bats in Australia? He was in the Ashes summer on flat tracks against a moderate attack, but here, other than his 96 in the first innings in Kingsmead, he hardly gave a yelp. Finished poorly with 4 and 0 at the Wanderers, undid by an extravagant drive in the first innings and indecisive footwork against the moving ball in the second. Took just four wickets, but was injured early in Johannesburg and wasn't at his best.
Was named vice-captain for the final Test. He may lead in the future but now is not the right time.
Shaun Marsh 5 Failed to make more than 40 all tour and averaged just 18. Fought hard at times, but there was a touch of desperation in the way he played the left arm spin of Maharaj in Johannesburg. May have played his last Test.
Tim Paine 8 Plucky and talented, he led with resolution in Johannesburg, refusing to allow a broken thumb to interfere with his performance. Passed 200 runs for the series in the final Test, his 62 in the first innings a match high score for the Aussies. Importantly Australia's behaviour improved markedly under his leadership. Deserves to be long-term captain.
Matthew Renshaw 2 With scores of 8 and 5 he failed to grasp his fresh opportunity in Johannesburg but, like Handscomb, is a player for the future. Even had his first bowl in Tests… right arm nudes.
Chadd Sayers 2 May have played his one and only Test match. Bowled some good lines early running uphill at Johannesburg but was smashed later in the game, being treated with contempt. Number 10 was one place too high in the order.
Steve Smith 0 Even the best since Bradman can err. Big time. The nightmare of Cape Town must be in his every thought. Had he been stronger, David Warner would not have dared to even suggest the Australians tamper with the ball. Such a shame. He has paid the ultimate price. Being booed and jeered as he was walking out to bat and soon afterwards walking back again to the rooms in Cape Town will haunt him forever. But he will be back. And we look forward to it.
Mitchell Starc 6 After being a match winner at Kingsmead, he was sore and erratic in Cape Town and struggled to take even two wickets. We are told he wanted to play the final Test but was overruled. Remains pivotal to Australia's red ball game but lower leg injuries continue to plague him. Can he be saved only for Tests? It would be nice.
David Warner Minus 1 Damn you David Warner! Damn you!  No one has undermined cricket like you… and all in 10 minutes of insanity at lunchtime on Black Saturday in Cape Town. You deserve your suspension. And you deserve not to represent Australia ever again. Not anywhere, anytime. Dunces get zero, you get Minus One. Thanks for nothing. Your cricket on tour? No one cares.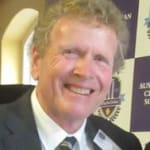 KEN PIESSE has covered cricket and football for more than 30 years in Melbourne. He has written, edited and published more than 70 sports books. His latest book, Favourite Cricket Yarns, is available from www.cricketbooks.com.au
Comments
comments
0 comments