---
Reading Time:
5
minutes
ANOTHER day, another casualty. KEN PIESSE reports from Johannesburg:
IT WILL BE a miracle if a shell-shocked Australia can force this Johannesburg Test past the weekend. The trauma of Australian cricket's most momentous week took another sensational curve with Darren Lehmann's resignation, effective at match end.
His jaw-dropping announcement came at the lunchtime press conference at the famous Wanderers ground where everyone had expected new full-time captain Tim Paine to appear.
"This will be my last Test as head coach of the Australian cricket team as I'm stepping down,'' Lehmann said.
"After seeing events in the media today with Steve Smith and Cameron Bancroft, the feeling is that Australian cricket needs to move forward, and this is the right thing to do
"I really felt for Steve as I saw him crying in front of the media, and all the players are really hurting.
"As I stated before, I had no prior knowledge of the incident and don't condone what happened at all. But good people can make mistakes.
"My family and I have copped a lot of abuse over the last week and it's taken its toll on them.
"I'm ultimately responsible for the culture of the team and I've been thinking about my position for a while. Despite telling media yesterday that I'm not resigning, after viewing Steve and Cameron's hurting, it's only fair that I make this decision.
"This will allow Cricket Australia to implement changes to enable the team to regain the trust of the Australian public."
Lehmann called for the public to forgive the sacked trio and to get behind the new team.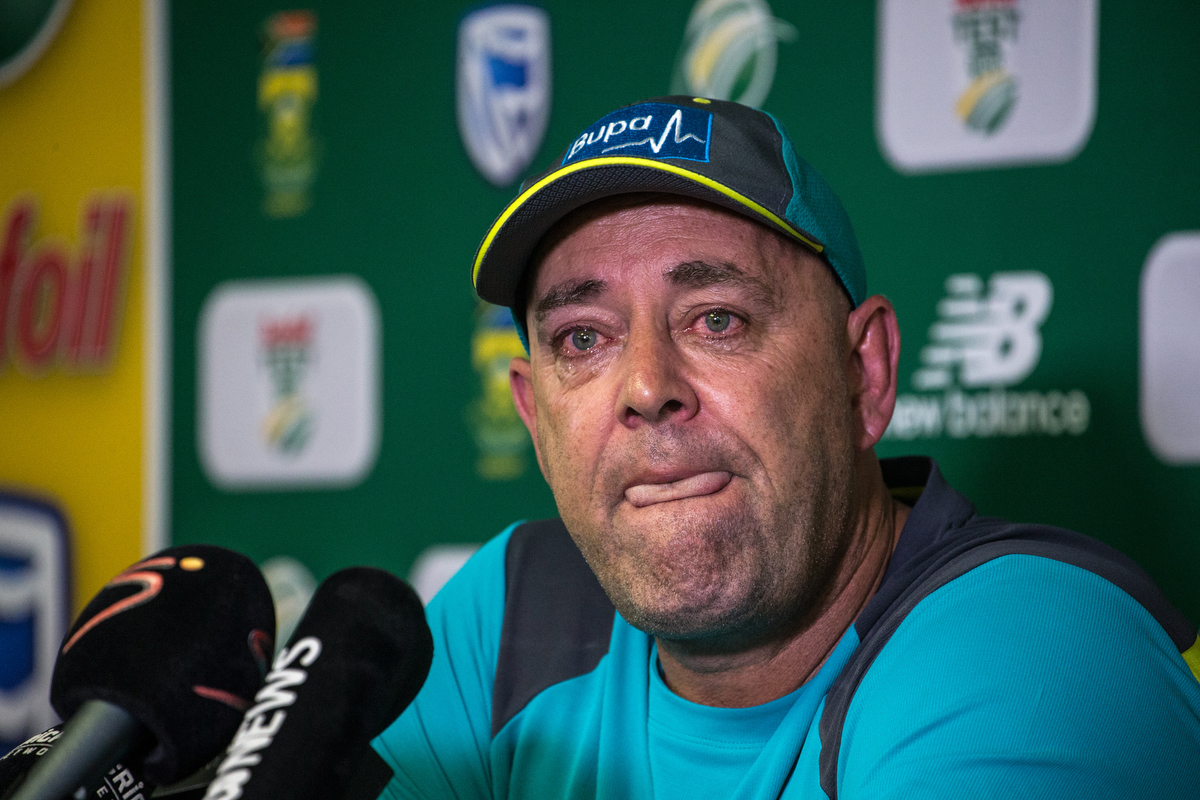 "It's been a wonderful experience coaching the Australian cricket team," he said.
"I hope the team rebuilds from this and the Australian public finds it in their hearts to forgive these young men and get behind the 11 who are going to take the field tomorrow."
Lehmann spoke only briefly before taking charge of the final training session before the Test. He admitted it had been gut-wrenching telling the players of his decision to step down.
"Telling the players, saying goodbye, it's the toughest thing I've ever had to do,'' he said.
"You think you can keep going, but the amount of abuse or whatever word you want to use, takes its toll. Speaking to my family, they've had enough.
"That's also a reason, the main reason really. Maybe go and watch my son play cricket, which would be quite nice."
Asked if the reaction to the ball-tampering had been excessive, Lehmann was blunt: "It's been unbelievable."
Lehmann said the events of the past few days had taken a toll on him. "I've been speaking with the hierarchy the last few days. I had no sleep again last night, I haven't spoken since Saturday to be perfectly honest – you're playing around in your head with what's right.
"It'll let the game move forward. Hopefully the game gets back to the game of cricket.
"I've had a great time. I'd love to stay involved in the game because I love it so much."
Lehmann, who had been tearful throughout the conference, became most emotional when asked about his proudest moment as Australian coach.
"The way we dealt with Phillip Hughes was my proudest moment as coach. We're only playing a game, that's all. We lost a great young man."
Lehmann answered some questions and left abruptly, shaking hands and hugging his assistant David Saker. As the players warmed up, captain Paine broke away from the group and shook Lehmann's hand.
Earlier dumped captain Steve Smith broke down in tears at a press conference at Sydney Airport as he accepted full responsibility for the ball tampering.
"I take full responsibility, I made a serious error of judgment and I understand the consequences. It was a failure of leadership," he said.
"I'm sorry. I'm absolutely devastated.
"I'll do everything I can to make up for my mistake and the damage it's caused. "If any good can come of this, if there can be a lesson to others then I hope I can be a force for change. I know I'll regret this for the rest of my life.
"I'm absolutely gutted. I hope in time I can earn back respect and forgiveness."
With his father, Peter, standing behind with his hand on his son's shoulder, Smith broke down as he spoke about his parents.
"I love the game of cricket and entertaining kids. I love kids wanting to play the great game of cricket that I love," Smith said.
"Any time you think about making a questionable decision, think about who you're affecting, you're affecting your parents and to see the way my old man and my mum … it hurts.
"I just want to say I'm sorry for the pain that I guess I've brought to Australia and the fans and the public. It's devastating and I'm truly sorry."
His advice to young players in the game was to think deeply about making any questionable decisions.
Former vice-captain David Warner also arrived back in Australia with his wife Candice and made a brief statement.
"As you can understand it's been tough and emotional time for my wife and kids," he said.
"You'll hear from me in couple of days. My priorities are get these kids in bed, rest up and let my mind be clear and talk to you in couple of days."
With the return to Australia of disgraced trio Smith, Warner and opener Bancroft, the Australian top order will now be headed by Queensland's openers and Test discards Matthew Renshaw and Joe Burns.
Reserve batsman Peter Handscomb seems certain to play in the top five. Another selection change could see fellow Victorian Glenn Maxwell replace the out of form Usman Khawaja.
Speculation as to Mitchell Starc's fitness continues after his lacklustre efforts in Cape Town where he took only two very expensive wickets in 44 overs.
If he, too, was to be replaced, South Australian Chadd Sayers would be in line to make his debut and share the new ball with Josh Hazlewood.
The stunning set of changes has many predicting that Australia could be bowled out twice by Sunday night, leaving hundreds of Australian visitors with plenty of bonus time to visit Mandela Square, Soweto and Sun City.
In Cape Town the Aussies lost in four days and batted just 70 overs in the first innings and 40 in the second.
Without its two champions, Smith and Warner, and a re-worked top order here, many feel an early finish is again certain.
Meanwhile with Warner being blamed for masterminding the ball tampering fiasco, former Australian Prime Minister John Howard labelled Smith "weak" for going along with the idea.
In an interview with the ABC's Jim Maxwell, Howard said he could never remember cricket having a darker week.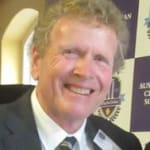 KEN PIESSE has covered cricket and football for more than 30 years in Melbourne. He has written, edited and published more than 70 sports books. His latest book, Favourite Cricket Yarns, is available from www.cricketbooks.com.au
Comments
comments
0 comments