---
Reading Time:
4
minutes
DON BRADMAN birthday week is always a special time. The fabulous deeds of our sporting Colossus are indelible. But not all were in love with Australia's only cricketing knight. KEN PIESSE reports:
FOR AUSTRALIAN cricket devotees, August 27 is always a special date on the calendar. From the MCG to Bowral, Don Bradman's old hometown, luncheons are held in the great man's honour, celebrating the birthdate of the most celebrated Australian of all.
In the early days among the perennial guests of honour were Arthur Morris, Sam Loxton, Bill Brown and Neil Harvey, all Bradman devotees who helped to spread the good word.
Of the Don's teammates, only Harvey is still alive, but at almost 89, his public appearances are limited.
Other of Bradman's teammates like Keith Miller, Bill O'Reilly and Len Darling were less enamored. They loved Bradman the cricketer but rarely warmed to Bradman the man.
Miller, then in his early 80s, was in tears one morning when I visited him in Mornington for a cuppa. "Don Bradman ruined my life Ken," he said. "You know he did… you know I should have captained Australia."
I placated him by reminding him how Shane Warne was another denied the Test captaincy for reasons other than cricket. Hadn't cricket always been dominated by conservatism?
The gregarious, fun-loving, womanising habits of Miller were legend. He and Bradman were from opposite sides of the tracks. Miller thought Bradman too callous, too keen to win and jealous of his popularity. They warred regularly and were never close.
O'Reilly was another regular press box companion. No one delighted in reminiscing quite like "Tiger". From meeting Henry Lawson as a young man to introducing Clarrie Grimmett to the joys of liquor, Bill always had a twinkle in his eye and a story to share.
But when it came to any Bradman discussion, his smile would disappear. "Young Ken, you don't piss on statues," he'd say.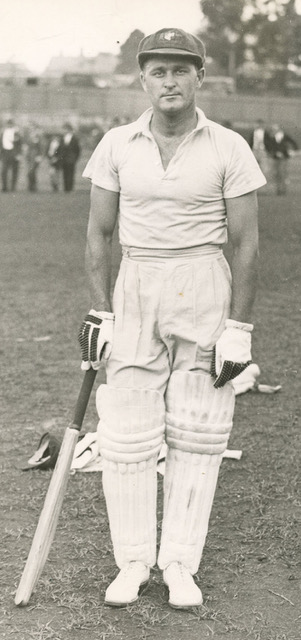 Lenny Darling, a 12-Test left-hander from Melbourne via South Melbourne, was a teammate of Bradman's in three Ashes campaigns, including the 1932-33 Bodyline summer.
He retired early, at 27, to command a real wage in his adopted hometown of Adelaide; other than Ashes tours every four years, cricket paid peanuts.
Darling would pass Bradman at the Adelaide Oval and they would just nod. There was no handshake, hugs or smiles… not like the farewells for Luke Hodge and Bob Murphy on Friday night.
So tunnel-visioned was the Don he didn't have time or the inclination to mix with his teammates after 6 p.m.
Darling and O'Reilly were drinkers; the Don wasn't. Not at all.
When the pair joined Bradman at the opening of the Victor Richardson Gates at the Adelaide Oval in 1967, there was still an unease amongst them all. They smiled, but only for the cameras.
Darling's daughter Elaine Barnett, who now lives in Mosman, said her father loved and admired all his teammates. But the Don was never on his Christmas card list.
Sturt's premiership against the Bradman-led Kensington immediately after the war was as dear to him as any of his greatest solo moments with Australia in the '30s.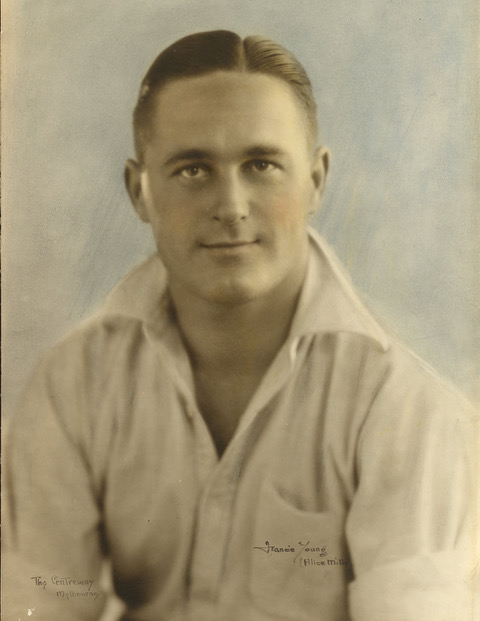 An elated Darling, Sturt's captain-coach, bundled the entire XI into his big white Chevrolet, popping the boot for the stragglers, and down the local streets they paraded, whooping and hollering, legs dangling everywhere. "It was one of the great days of all for Dad," said Elaine. "For Dad, beating Bradman was better than anything else."
In the final, Bradman made 86 and Darling 117. Under Darling, Sturt was to win three premierships in four consecutive play-offs in the club's golden era.
Bradman's contribution to cricket spanned six decades. In retirement, he averaged three cricket meetings a week every week for 30 years. No one made a more illustrious contribution — and no one continues to polarise opinions quite like "our Don".
KEN PIESSE once wrote to Don Bradman passing on the regards of one of his old mates, Leo O'Brien, and asking why Clarrie Grimmett wasn't selected for the 1938 Ashes tour. Within days came the reply: the Don wanted to pass on his best to one of his old mates who he'd always regarded warmly. "As to Grimmett," he wrote in a single line at the conclusion of his letter, "he was finished."
KEN PIESSE has written, edited and published more than 70 books on footy and cricket. His latest award-winning cricket book, A Pictorial History of Australian Test Cricket, is available from cricketbooks.com.au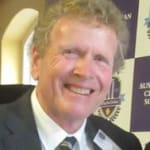 KEN PIESSE has covered cricket and football for more than 30 years in Melbourne. He has written, edited and published more than 70 sports books. His latest book, Favourite Cricket Yarns, is available from www.cricketbooks.com.au
Comments
comments
0 comments