---
Reading Time:
4
minutes
PLENTY OF sports have re-invented themselves to rekindle flagging interest, none more successfully than cricket with its Twenty20 format. Is it time for golf to follow suit? Guest Sportshound MARK HAYES, who is the media manager for Golf Australia, thinks it is. Here are his thoughts, published this week on his organisation's website:
IF I OFFERED you a free scoop of salted caramel ice cream, chances are you'd come running. But sometime between the first and a 500th helping, I'm tipping you'd have walked away. Right?
So, contemplate this …
On the six major men's professional tours worldwide, well in excess of 150 tournaments were played last year using the 72-hole stroke play format.
On the women's side of the game, that number far exceeds 100.
By the time we factor in secondary, developmental and senior tours, we are approaching 500.
And that's before a swag of elite amateur tournaments.
Just like you'd have screamed at me with the ice cream: ENOUGH!
That's not to say I think world golf can't sustain 500-plus tournaments; rather, surely we have long since reached saturation point with 72-hole golf.
Let's not forget something that's absolutely indisputable in modern life: golf is competing against all other forms of entertainment, not just sport, for its place in the sun.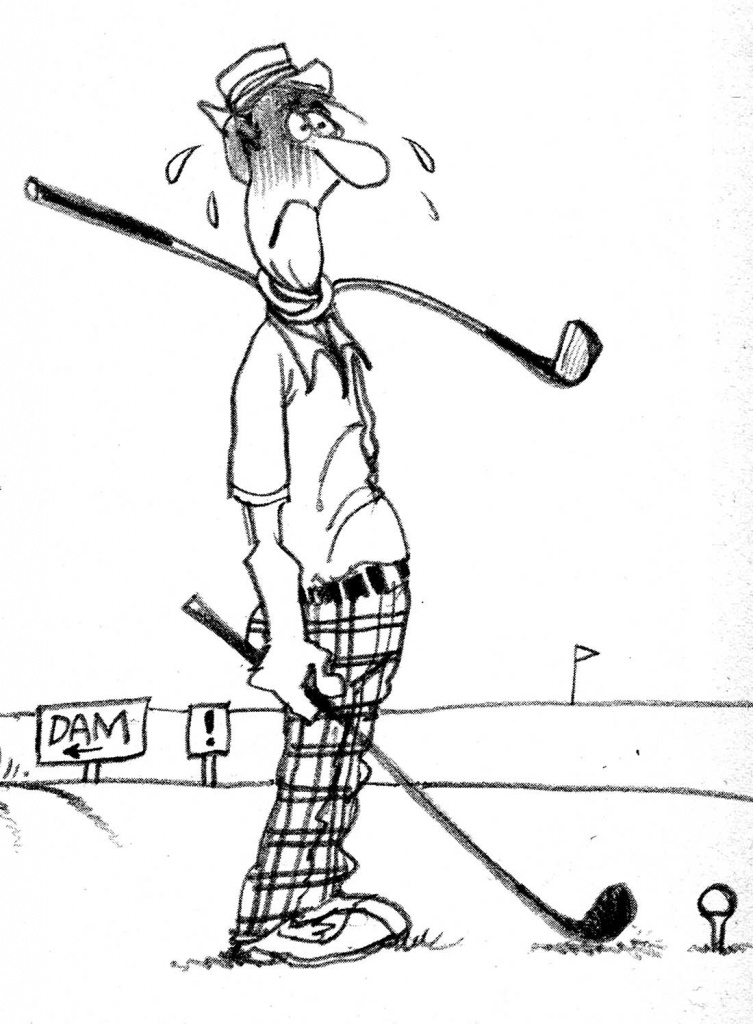 So, if you were running around in my role trying to make an editor take an interest in a 317th scoop of salted caramel ice cream, you'd better hope that he/she is a complete glutton, or you'll soon be telling your story walking.
Perhaps the irony of this is that if I were to go to my club 200 times this year, I'd probably be able to play a different style every day. I'm talking games, number of holes, scoring formats, team play, the works. Each takes only a minute or two to explain and you're away on another, different, fun-filled adventure.
But apparently, that's not something that has dawned on, let's say, 300 tournament directors who wonder why sponsors are harder to find, or why tickets don't sell as quickly as they used to.
Don't get me wrong, I'm not advocating the abandonment of 72-hole medal play.
Far from it.
But let's not make it the default style because "that's what we've always done". That simply can't be a defence mechanism any longer.
Majors, national championships and events that build towards a finale with a need for a common style – the FedEx Cup playoffs, for example – should be the only events that aren't obliged to have a rethink.
And I don't want to hear, "Our event is too important to tinker with that modern rubbish." Please.
How important once were dozens of events that no longer exist, let alone thrive?
I give you the Australian Masters as prima facie evidence. Arguably Australia's most popular golf tournament just two decades ago, now on an increasingly concerning break about to reach two years. And if you haven't noticed, tournaments that take lengthy breaks rarely resume their places on tour schedules.
Imagine, for argument's sake only, that the Masters were to become a mixed stableford event that was part of a calendar stretch that featured the ISPS Handa-backed tournaments World Super 6 Perth and the Women's Australian Open. What a month that would be! Innovative events that give world-class players reasons to visit and the media reasons to be involved, rather than excuses why not to be.
Throw in the wildly successful Vic Open – concurrent men's and women's tournaments (yes, I realise they're 72-hole events!) into that mix, and Australian golf would have the absolute stranglehold on cutting-edge male and female events woven into one tight little bunch that drives interest on so many levels.
In fact, the Vic Open and Super 6 tournaments are the perfect examples of the forward-thinking required in this era – and it's no surprise to see that they're both thriving.
But that's just one off-the-cuff idea; back to the problems.
One of the largest issues with current efforts to promote and expand golf's reach is that too much of the administrative effort ends up preaching to the converted; talking to those who can't understand why crowds aren't queuing for hours before the first drive is struck.
But imagine if you tell a newcomer to golf that if they tune in on Thursday morning that they won't see anything close to a result for more than three days and approximately 20 hours of TV coverage.
It's precisely why Test cricket (bar the Ashes) is on the nose globally and why Twenty20 cricket is humming along. It's bite-sized, easy to package and has an instant "understandability" for an audience of "theatregoers", not those glued to members' seats for five days of a drawn Test match.
Translate that to golf … I personally love match play. It's easy to follow if you come in late; it doesn't take four days of commitment to get involved. Every shot means something instantly and you get a steady diet of results.
But nothing should be set in stone, that's exactly the point.
Let's keep trying different styles of play and scoring formats to see if we can add another couple of battling "traditional" events to the list of those who've tried something different and are soaring.
Anyway, that's enough. You get my drift.
I'm going back to the freezer. I've got rocky road, choc-chip and Neapolitan flavours I've got to get to. You know, that whole variety thing.
Comments
comments
0 comments