---
Reading Time:
3
minutes
The stress and strain of the F1 driver's life. Peter Coster puts an ear to the rumours that swirl around the world's most expensive sport.
The cry from Ferrari's Charles Leclerc came from from the heart. Not even the, "No, no, no, no" when his engine failed, or he crashed, or the team made the wrong call in earlier races.
This time it was a gut-wrenching scream as he went into the barriers at the French Grand Pix on Sunday.
No words. It was a cry of frustration followed by high-pitched panting, lungs sucking in air.
Gasping for oxygen after his Ferrari spun into the tyre wall at the Paul Ricard circuit in the stifling heat in the south of France.
The temperature on the track was a heart stopping 55 degrees. The drivers wore ice vests before being strapped into their seats while across Europe hundreds of people were collapsing from heat exhaustion.
Leclerc was on pole. Max Verstappen in the Red Bull was alongside him on the front row, with the Ferrari driver holding him off in the race to the first corner.
On lap 18, Leclerc made his mistake. Suddenly, the Ferrari swapped ends as it spun into the tyre wall on turn 11.
There was immediate speculation the throttle had jammed as it had at the Austrian Grand Prix. Leclerc managed to lift it with his foot in the slower corners to control the car and and win the race.
But not this time. Leclerc, who is now 63 points behind Verstappen in the race for the world driver's title has never hidden behind excuses. He is harder on himself than his critics, of which there are few.
No, it was my fault, he said. Mea culpa, mea culpa, mea maxima culpa. My fault, my fault, my most grievous fault.
Leclerc is a born and bred Monegasque from that predominantly Catholic principality and while he says he doesn't go to church, he does confess his mistakes.
The Ferrari is generally acknowledged as the best package in this first season of radically redesigned cars.
Embed from Getty Images
It is not as fast in a straight line as the Red Bull, but it is faster through the corners. The Prancing Horse was expected to be there when the whips are cracking at season's end.
But at the halfway point, there seems little chance Leclerc will be champion this year. Nor Sainz, who won his first Grand Prix at Silverstone last month.
The Spaniard was fifth at Paul Ricard, which is named after the distiller of pastis, the fiercely alcoholic French national drink.
On Sunday, drivers could be forgiven for thinking it had been slipped into their water bottles as they tried to pick their way between the multiple red and blue lines around the track.
The progressively abrasive stripes are in the colours of the French national flag to show down cars in the place of the usual gravel traps.
A display of French pride and confusing to some, but not Max Verstappen as the Red Bull world champion cruised to a 10.5 second victory over Lewis Hamilton.
The Mercedes driver's teammate George Russell was third, with Red Bull's Sergio Perez fourth ahead of Carlos Sainz.
Daniel Ricciardo was ninth behind McLaren teammate Lando Norris in seventh but drew plaudits from 2016 Mercedes world champion Nico Rosberg.
"I think it would be good to praise Daniel because in qualifying he was just over a tenth away from Lando," said Rosberg
"Now in the race, on race pace he's right there with him, tucked behind him, I think it's a good weekend for Daniel. He's on the right track to finding his way again.
"I think he sees that himself that it was a positive weekend, Of course it wasn't the greatest of all time, but it was another step in the right direction to be always very close to his teammate."
The Honey Badger was less complimentary about his efforts.
"I was pissed and angry and frustrated," he said after missing the cut in final qualifying, but said he was more focused with the race to come.
"You kind of have to move on quick in this sport," said the now Monaco-based Perth driver.
"Otherwise, it'll do you no good. You look back, you get a sore neck."
The eight times GP winner, who is in his second year at McLaren, won at the Italian Grand Prix at Monza last year, but has struggled since.
Speculation has forced Ricciardo to respond to rumours that he might be dumped by McLaren with a year still to run on his contract.
Embed from Getty Images
"I'm committed to McLaren until the end of next year and I'm not walking away from the sport," he posted on Twitter.
"Appreciate it hasn't been easy, but who wants easy?"
It is only a month since McLaren boss Zak Brown said Ricciardo had not met his own expectations or McLaren's, which was exploring its options.
McLaren has named Melbourne driver and F2 and F3 champion Oscar Piastri as a possible replacement.
Piastri is managed by nine-time GP winner and fellow Australian Mark Webber, who is close to McLaren principal principal Andreas Seidl.
McLaren has talked to other drivers, but Piastri is likely to be the one to sit in Ricciardo's seat if the Honey Badger fails to come out of hibernation.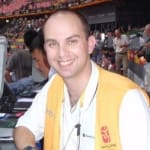 Comments
comments
0 comments