---
Reading Time:
5
minutes
Cricket … AFL … any code of football for that matter … cycling … boxing … athletics … any Olympic sport for that matter … you can name any sport and Ron Reed could write about it.
Crisp, intelligent, factual copy, which for 52 years in newspapers, and another half dozen or so in that dastardly new media to which he adapted so well, was a constant delight to read.
Ron, or The Hound as everyone called him, died on Friday morning, aged 74. There has not been a finer, more knowledgeable all-rounder in sports journalism and no-one could have epitomised the term 'sportslover' as much as he.
As his great mate, the cycling champ John "Iffy" Trevorrow said, The Hound was the perfect nickname for him because he could sniff out a good story better than anyone.
If he had a first passion, it was cricket, covering many international and domestic tours for The Herald and later the Herald Sun. But he also excelled in the coverage of nine Olympic Games, numerous Tours de France, Wimbledons, Commonwealth Games, Americas Cups and Melbourne Cups.
And football. Hound famously committed one of the greatest crimes in Aussie Rules footy culture – when he moved to Melbourne from Warrnambool as a young journalist he shared a flat with Carlton ruckman 'Percy' Jones and fell swiftly under the spell of the partying Blues, quickly switching his support from Melbourne.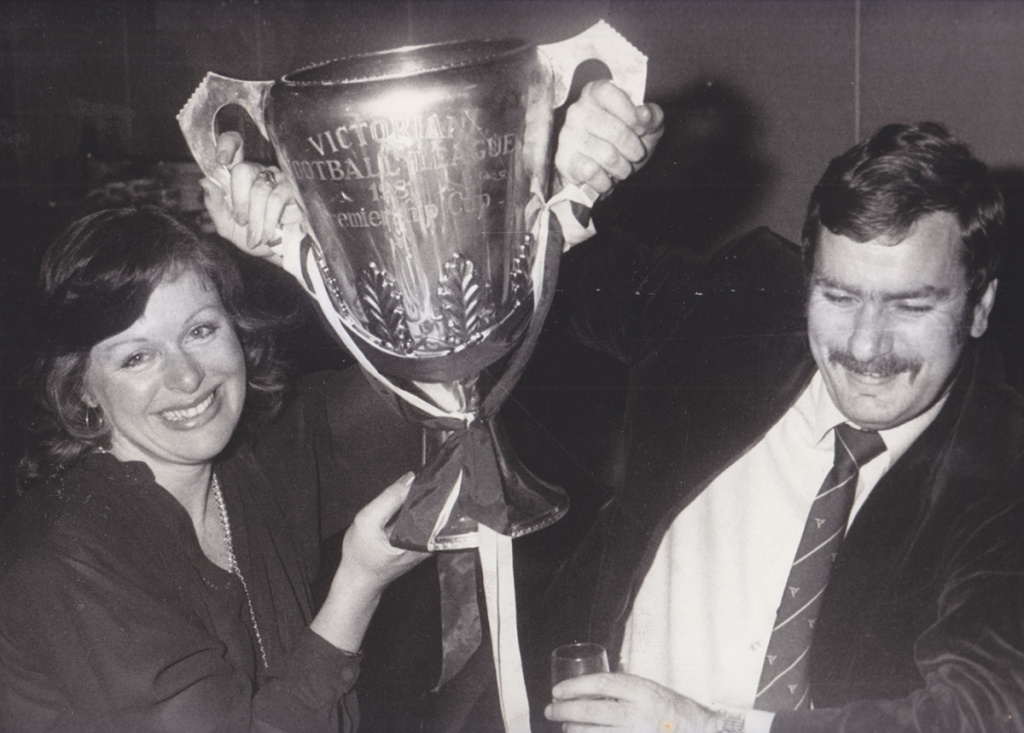 On the day of his death he was due to lunch with Jones, Sam Kekovich, Peter Hudson and several other old mates, including his long-time Herald colleague Peter Coster. "The mighty Hound will be sadly missed," said Jones in one of the many tributes in the Herald Sun.
Kekovich is famous for "waxing lyrical", but on this occasion he said only four words were needed to sum up the Hound. "Fair dinkum good bloke."
The friendships Hound had with the likes of Jones, Kekovich, Iffy Trevorrow, tennis legend Frank Sedgman and too many more to mention, speak to a different era in journalism, when contact between writers and athletes was so much more direct, without the interference of media managers.
"There was an enormous amount of trust between the journos and the players," said Kekovich.
"I had the good fortune to travel the world with Ron, covering many Tours de France and Giro d'Italias and he was the world champion at finding the best wine bar in any town we visited," wrote Trevorrow in a moving tribute he posted on Facebook.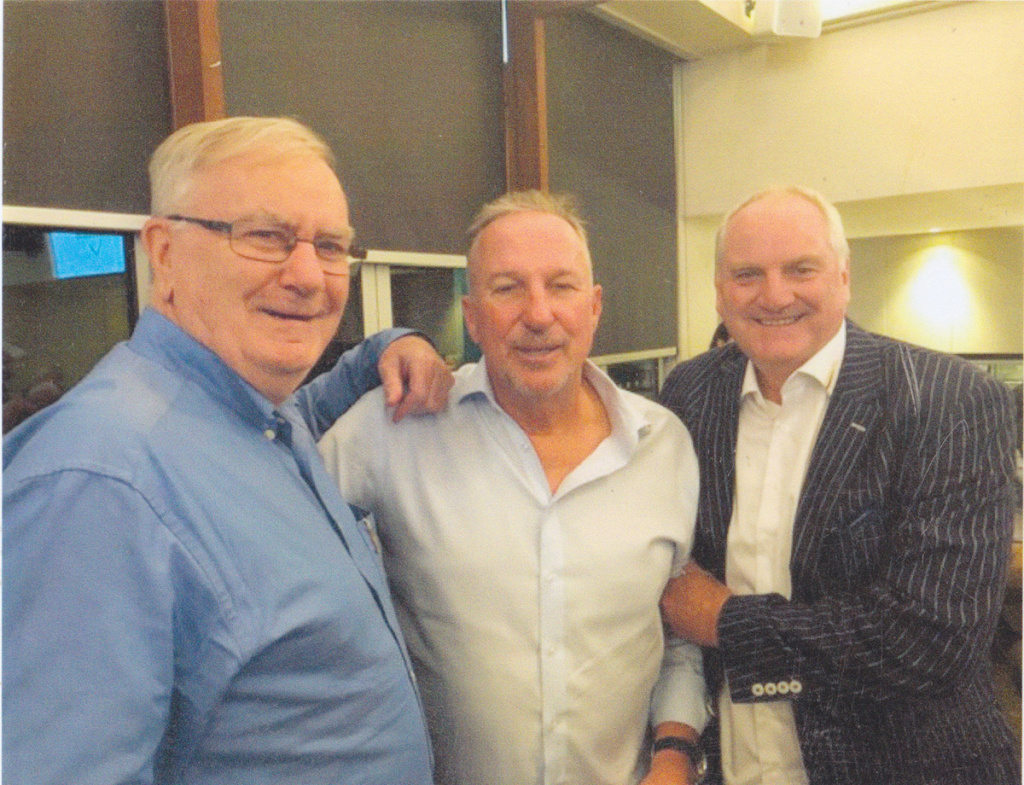 "I first met Ron when I was riding in the Sun Tour and later as a columnist spent some great times with Ron. I can't call myself a journalist as I'm just a retired old cyclist but it was Ron who taught me enough so that people would actually print some of my yarns."
Hound's compassion for the sports stars he wrote about might not have been immediately apparent to some but he cared deeply about accuracy. And justice.
It's one reason why he was able to swing easily into subjects that he didn't cover regularly, such as horse racing.
"Hound had a great love and knowledge of racing, and when writing about it rarely failed to offer a valuable insight," said former Herald-Sun racing editor Brian Meldrum. "Never more so than when he took up the cause of disgraced indigenous jockey Darby McCarthy, and played an important role in him being exonerated from a race fixing scandal that 30 years previous had ruined his career."
Hound also took up the campaign for justice for the late Peter Norman, who he felt had been unfairly cast outside the Olympic family following his courageous stand in supporting the human rights salute by Tommie Smith and John Carlos at the 1968 Mexico Olympics.
Stories he wrote on Norman and Olympic gold medallist Scott McGrory, who suffered a personal tragedy just ahead of the Sydney 2000 Games, are just two of his gems which should be compulsory reading for any aspiring sports journalists.
Hound became such a quality writer that it is easy to forget that much of his early time at The Herald was as a sub-editor and later Sports Editor, where his judgement of news and his ability to cut to the chase with clean layouts and succinct headlines won him the respect of all.
There was, however, just one mis-step. Down the years he faced constant ribbing from his mates that he was the sub-editor who let one of the great "typo" errors into print, after a liquid lunch in Lou Richards' old Phoenix Hotel on a wintery Saturday afternoon.
A football writer had phoned in his copy saying Robert Lamb had kicked five goals from a half-forward flank but the copytaker misheard and Hound failed to notice that readers would be puzzled as to how Lamb had somehow managed to kick five goals from a hard board plank.
We'll allow him that one misjudgement because there were precious few others down the years.
After retiring from the Herald Sun, which misses his authoritative insights more than it knows, Hound couldn't stop writing and with his great mate Colin Duck formed Sportshounds. (There could be no other name for it.)
"Very few, if any, sports journalists in Australia have matched the all-round ability of Ron (the Hound) Reed," Duck said.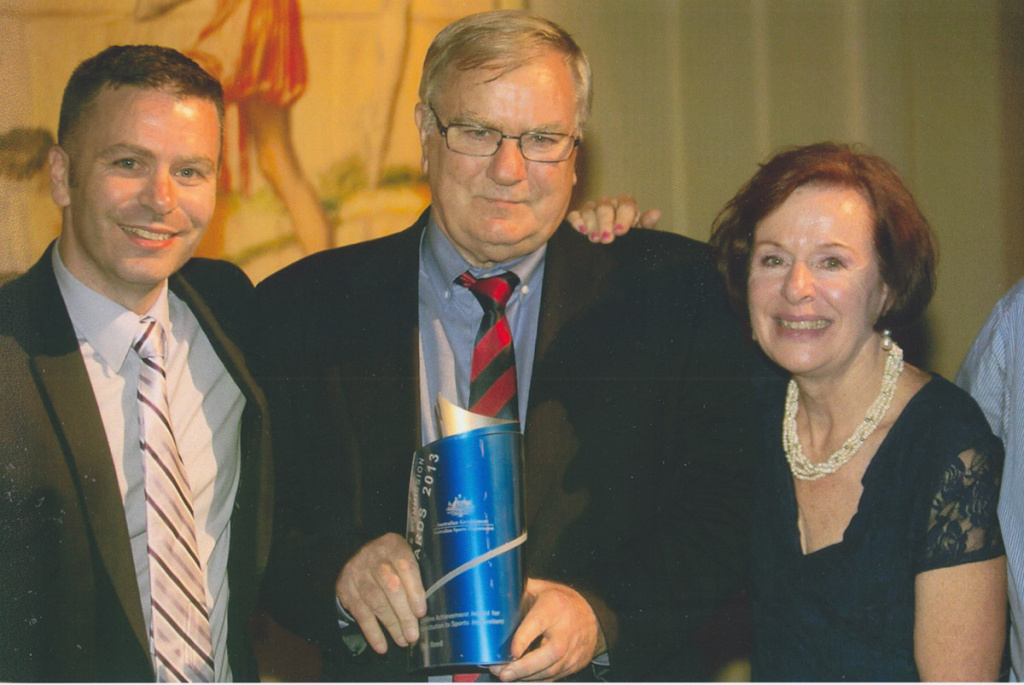 "He was an outstanding sports editor but he truly excelled at his favourite occupation as a writer covering major sports events around the world.
"He made many friends within sport circles and the media industry. I was lucky enough to be one of those."
Hound's regular Sportshounds musings, which he also posted on Facebook, had their own select following. Without the restriction of appearing under the News Limited masthead, he was able to write more freely. Put simply, the older he got, the better he wrote, a comment perhaps on the benefits of age and experience.
Our thoughts are with his wonderful wife Leigh and proud son Adam. And spare a thought also for sports media in general because hounds like Hound are irreplaceable.
We'll all miss him terribly. Miss his wisdom, his insights and his company over a glass or two.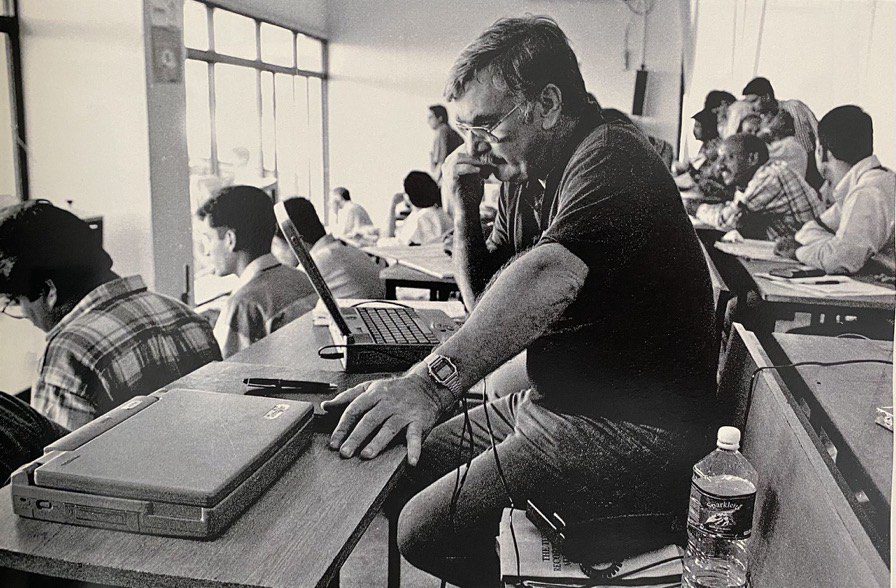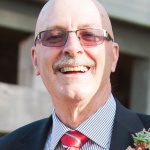 Author:
Mark Harding
MARK HARDING is one of the most experienced and versatile sportswriters in Australia. He is a former news columnist for The Herald, sports editor for the Herald Sun, Chief Sportswriter for the Sunday Herald Sun and Chief Sportswriter for Australia's first weekly national sports magazine, Sports Weekly. He currently produces television shows on international sport for overseas markets.
Comments
comments
0 comments