---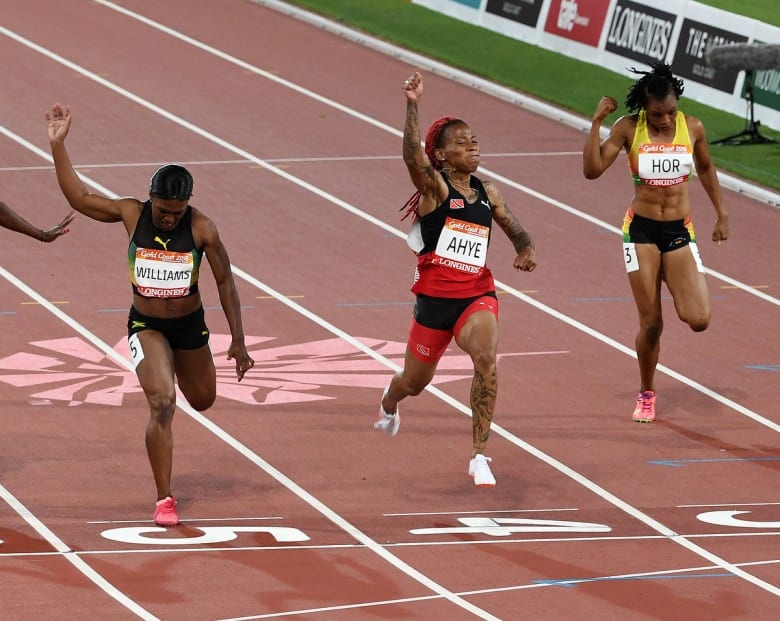 Reading Time:
6
minutes
SEVEN DAYS IN SPORT: The Commonwealth Games are coming back to Victoria – perhaps on a farewell lap of honour, writes RON REED.
LIKE the old grey mare, the Commonwealth Games ain't what they used to be. So it will be interesting to see what sort of shape they will be in by the time the 2026 edition has run its race through country Victoria, as announced this week.
My guess: we'll all be lining up to drink a farewell toast to an institution that has played an enormous part in Australian sporting history, but which has been running out of steam for some time now.
Jeff Kennett wrote in the Herald Sun this week that he would "lay you London to a brick that this will be the last Commonwealth Games ever conducted." Sadly, he gets no argument from me.
The 2026 Games – which will be the 22nd since the first one was held in Hamilton, Canada, in 1930 – has a pulse only because Victoria's obsession with staging major events kicked in when no other city, in Australia or anywhere else, was remotely interested in taking on the expensive commitment.
And even then, it will not be allowed to disrupt the football season by intruding on Melbourne's premier stadium, the MCG, which was the natural centrepiece the last time the event was here, in 2006, when track and field attracted huge crowds.
No, it's just not that important any more.
There is an easily detectable undercurrent of public disquiet about what it will cost – which the Government pointedly isn't saying – and a dubious level of enthusiasm for the whole idea,
That said, the chosen bush towns – Geelong, Ballarat and Bendigo, mainly – are all highly sports-conscious and will do a fine job of it, in fact they'll revel in it, so it should be successful.
But it's a last resort and unless something changes drastically there is no obvious path forward.
I get no pleasure out of this sad scenario.
My association with the Games goes back to Brisbane in 1982 and I have worked at seven of them altogether, finding each one a highly enjoyable experience – not least Melbourne 2006, but also the two that Queensland put on, Brisbane and the Gold Coast.
And so the plan, depending on one or two logistic contingencies, is to take in this year's edition in Birmingham, which, as anybody who has ever attended an Ashes cricket Test there is well aware, is another very sporty city which loves to turn on a party for visitors who have come to play.
This is likely to have a very "Ashes" feel to it, largely a showdown between England (Scotland, Wales and Northern Ireland compete separately, unlike the Great Britain alliance at the Olympics) and Australia.
It always is.
Over the entire journey, Australia has won 932 golds and 2416 medals, ahead of England 714 and 2144, with Canada, India, New Zealand, South Africa and Scotland the others with 100 or more golds.
England broke Australia's dominance in Glasgow eight years ago with 58 and 174 to Australia's 49 and 137, while at the Gold Coast last time, the locals triumphed 80/198 to 45/136, a huge margin.
Now, they have one more crack each on home turf, and it seems likely that come 2026 some young athlete will have the privilege of winning Australia's 1000th gold, a target certainly out of reach of the Poms.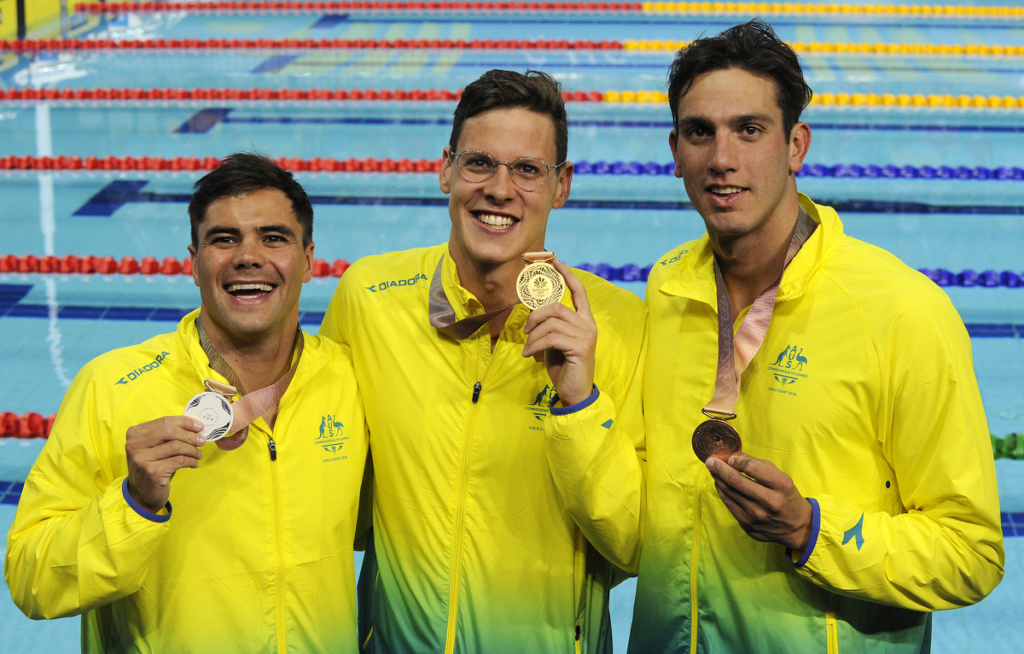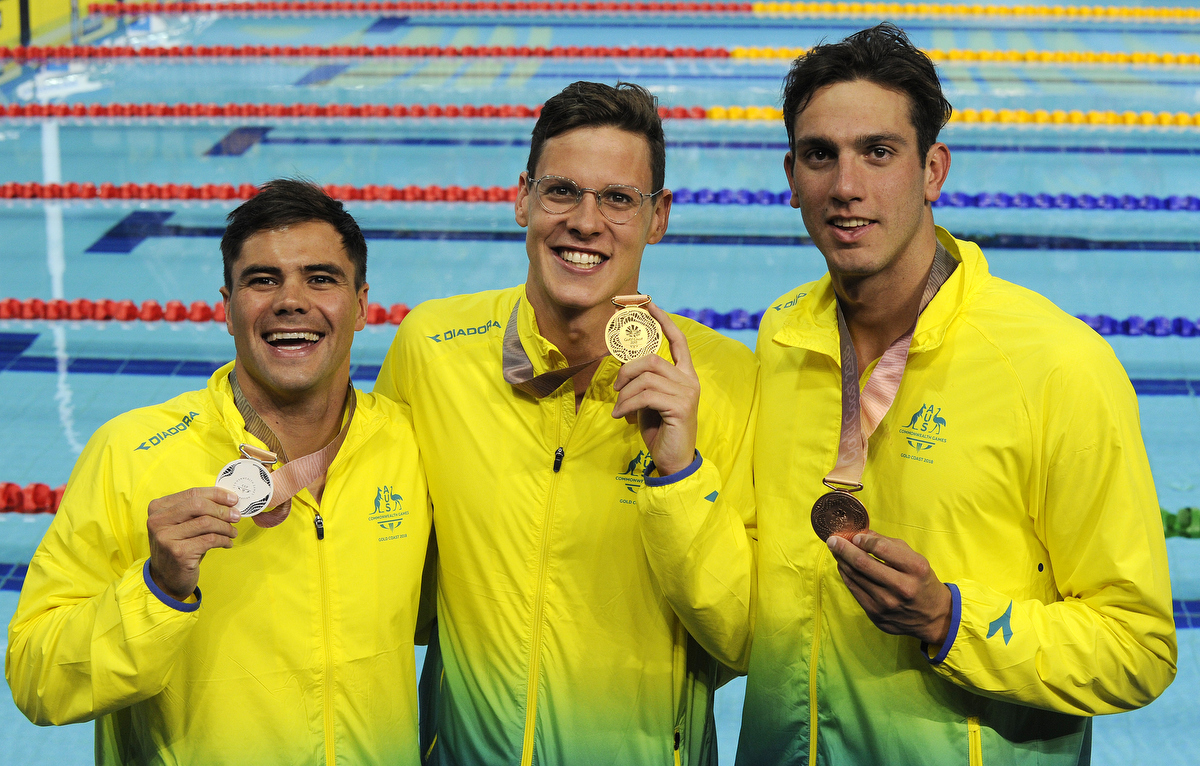 That will be a highly symbolic event, if not quite in the same league, perhaps, as our 100th Olympic gold, which was Cathy Freeman's immortal triumph in Sydney.
While it is true that great Olympic moments will almost always stick at the front of the queue in people's memories, some of those soon-to-be 1000 victories have been unforgettable.
Of those I've witnessed, the two favourites both go all the way back to Brisbane – Raelene Boyle's last race when she won the 400m, an unfamiliar and hugely challenging distance for her to retire in splendour, and marathon runner Rob de Castella's riveting duel with two Tanzanians, Juma Ikangaa, who he beat by just 12 seconds, and reigning champion Gidemas Shahanga, who faded to sixth at the death.
Another two marathons are also high on the list.
One was the late Kerryn McCann, at 38, winning an epic contest with Kenyan Helen Cherono Koskei by just two seconds in front of a packed, and roaring, MCG audience in 2006.
The other was wheelchair star Kurt Fearnley dominating the final race of his astonishing career on the Gold Coast.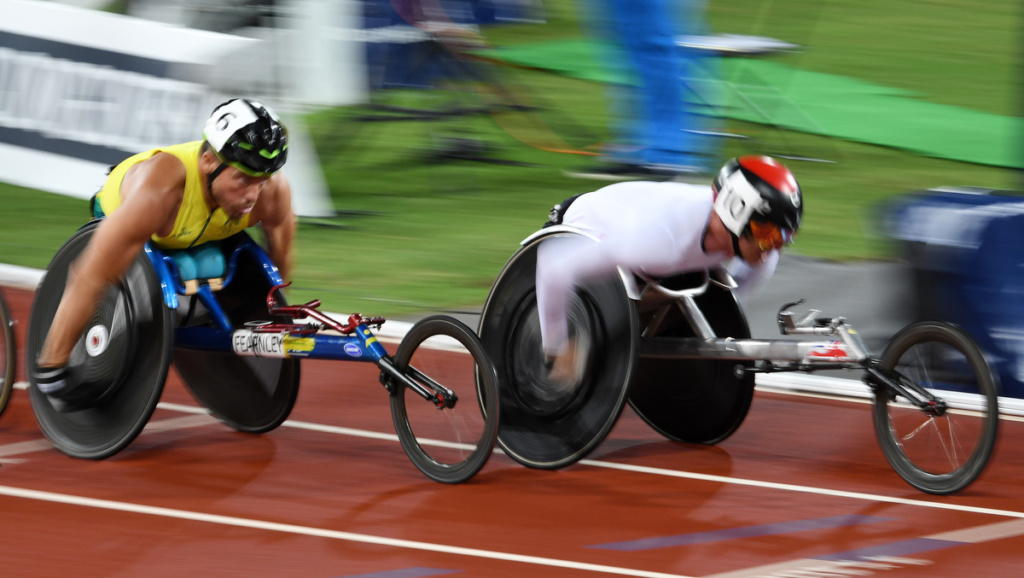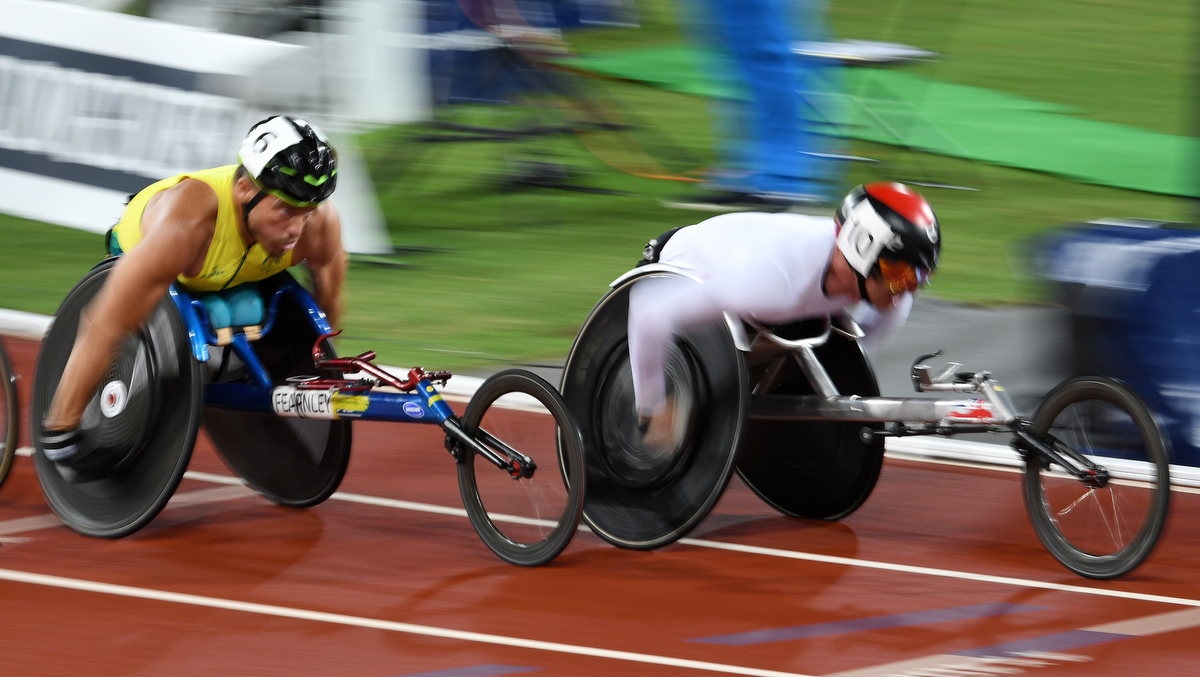 Those Games were the first in which disabled athletes – some 300 of them – were recognised as having the same status as the rest of the 4426 competitors from 71 countries, of which there were equal numbers of men and women.
It poured $2.4 billion dollars into the Queensland economy and given the relaxed ambience and mostly sunny weather, it struck an optimistic note for the future – something that Birmingham will be trying hard to recreate.
Here's hoping that they can – but for all who love the CommGames for what it is and has always been, it's going to be a nervous countdown to Victoria 2026.

IT'S remarkable how often sporting organisations spend up big on employing head-hunters to conduct "world-wide searches for the best possible person" when key jobs are up for grabs only to end up appointing somebody in-house.
Cricket Australia has just done it for the second time in less than a year by choosing Andrew McDonald as the new national men's coach to replace Justin Langer. The announcement was made by chief executive Nick Hockley, who, like McDonald, filled this chair on an "interim" basis for several months last year before being confirmed in the job after the usual far-flung process.
Now the AFL has also launched a similar search – and I reckon you'd get long odds on them opting for anyone who is not among the many prominent candidates who are already in its own orbit.
Footy, though, has always been a hotbed of ambition, politics and personality clashes so this could be a bruising process.
Embed from Getty Images
For example, there would seem to be no better credentialled candidate than Richmond CEO Brendon Gale, who has a substantial playing background – for what that's worth these days, if anything – and an impeccable record as an administrator, leading the Tigers to three flags and unprecedented financial security and fan popularity. He is often described as having a strong moral compass – an asset given the AFL's active social and cultural agenda, you would think — and is as well connected as anybody could be. It is a powerful package.
And yet whenever his name comes up in this context in certain parts of the mainstream media it is accompanied by a curious unsourced, unexplained assertion that he is "not wanted" or "not popular" at the AFL.
If that's true, why is there never any hint of an explanation? And if it's not true, why does it go unchallenged?
No doubt the head-hunter will be asking the same questions.
Meanwhile, McDonald's elevation seems to have been well-received and given the players' preference for him it is unlikely he was going to be seriously challenged by anybody else, international search or not, at least as long as Ricky Ponting remained unavailable.
Strategy might be one of McDonald's strong points. Certainly, he played his cards well in this context, never appearing too eager to get the job, taking his time to engage with the decision-makers, making sure the parameters of the task were clearly understood and firming up his already strong relationships with both national captains. Not to mention winning in Pakistan.
There is no reason, then, not to expect him to be a success.
As for Langer, the mail a month ago was that he was on the verge of accepting the England job but that chatter seems to have died down. It will be no surprise, though, if that's the next big cricket story.

NOT sure how those dark shades Mason Cox wears enhance his game, given his completely uninfluential four possession outing against Brisbane. They just draw more attention to how useless he is. Gratuitous sledging of Collingwood? Yep – and what's wrong with that? Should be more of it.
Embed from Getty Images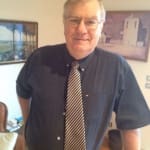 Author:
Ron Reed
RON REED has spent more than 50 years as a sportswriter or sports editor, mainly at The Herald and Herald Sun. He has covered just about every sport at local, national and international level, including multiple assignments at the Olympic and Commonwealth games, cricket tours, the Tour de France, America's Cup yachting, tennis and golf majors and world title fights.
Comments
comments
0 comments