---
Reading Time:
5
minutes
SEVEN DAYS IN SPORT: Vintage performance a reminder that there is no better leader or ruckman in the AFL, writes RON REED.
MAX Gawn sometimes makes it look like he's playing against sub-AFL opposition.
It's tempting to suggest that with all due disrespect to Port Adelaide, maybe he was on Thursday night – that he had somehow strayed into a suburban or bush contest where everything happens that bit slower and less intensely.
But that would be a bit gratuitous and not quite the truth.
The reigning premiers certainly towelled the South Australians up good and proper, but that was mostly attributable to a run of five goals in 11 minutes late in the second quarter, meaning that it was five goals to four for the other three-quarters – flattering for the South Australians, certainly, but a lot better end result than being goalless at half-time for the first time in their history.
The Demons have now won 11 matches in a row, including their dominant finals series, and with eight of their next 10 games at the MCG – the only exceptions being against North and West Coast – they might be on their way to challenging the club record streak of 19 in 1955-56 during the Norm Smith era.
The Melbourne captain's three-voter performance was by far the highlight of an otherwise mostly mundane night.
Sometimes it helps to go to the stats to reinforce what you've just seen with your own eyes and sometimes it's just sheer presence and obvious influence that leaves you without any doubt.
This was both.
Embed from Getty Images
His numbers do speak for themselves. Eighteen kicks and seven handballs for 25 possessions, 12 of them contested. Twelve marks, six clearances, seven inside 50s, three rebound 50s, 33 hitouts, 158 Supercoach points (whatever they are) and a long goal.
Any other ruckman would be well-pleased with half that output, every now and again. – to Gawn, it's business as usual..
But just watching the way he went about it was entertaining — and instructive — in itself.
Coach Simon Goodwin summed it up when he said: "He led incredibly well. He was the dominant player on the ground and had a huge impact on the game.
"You need your leaders to stand up and I thought Max was sensational."
None of this is a news flash, of course – we've seen it many times – but it is just another reminder that Gawn is a unique contributor – a one-off – in contemporary footy. He stands out in every way, certainly in appearance – a huge man with no hair and a large red beard will do that – but also in the way he plays the game.
You could say much the same about Collingwood's Brodie Grundy and West Coast's Nic Natanui perhaps, but Gawn has them both covered in almost every respect.
Blokes his size – he is 2.08m and about 112kg – are not supposed to perform like midfielders of the ilk of his brilliant mate Christian Petracca, but he does so, sort of, in his own all-in way.
He does everything – controls the ruck duels, wins kicks around the ground, takes marks in packs and by himself, applies important tackles, kicks his share of goals and is equally prominent at both ends of the ground. It is the complete package.
Nobody's perfect, of course. There was the moment when he attempted to snap a goal and succeeded only to miskick it a metre or two the wrong way. It was such a contrast to his usual composed style that you had to laugh.
Asked on TV whether the players were game to sledge him about such misadventures, rare as they are, Jack Viney laughed and said: "He's a pretty heavy man on the footy field so you don't want to get stuck into him too much. But you don't always know what you're going to get."
Leadership might be Gawn's greatest asset. Now in his third year as captain, he seems to be a natural fit for the job – which is why he was also appointed all-Australian captain last year, a month before becoming a premiership captain, Melbourne's first in 58 long years..
As Jason Dunstall observed on the Fox after-match coverage: "The players have a passion for him."
He led them out on to the ground at the start, of course, but also led them back in after the game, having paused to do the first TV interview within a minute of the siren – the captain is , unmistakeably, the spokesman.
At 30, he has ample time to add to this enormously impressive cv.
And if his form the other night is anything to go by, and given his team's dominant start to the season, it would be a brave punter to bet against him achieving a lot more yet, eventual elevation to the Hall of Fame and probably Legend status no exception.

JEFF Kennett should be cut some slack over his exchange with Cyril Rioli's wife over her torn jeans. If Cyril had said the same thing to the Hawthorn president's wife – or mine – it would have been laughed off as the inoffensive if clumsy joke it was meant to be, certainly not taken as inherently racist. Astute indigenous politician Warren Mundine said it was a "ridiculous" accusation. "All you've got to do is make an allegation, whether its true or false," he said, and a lynch mob would materialise. Yes, of course real racism must be called out fearlessly and fully, but as my equally astute former colleague Patrick Carlyon wrote in the Herald Sun: "Racism is called out so often now that it's once accepted definition stands to be devalued. And who does that help, he asked. Hear, hear!

CRICKET Australia has fielded its fair share of flak across a long summer, but it is entitled to be pleased with the overall results – Test series wins over England and Pakistan, and two World Cups in quick succession, the men's T20 and the women's ODI. Overall only three white ball games were lost by either gender, none by the girls. Their campaign in New Zealand was beyond dominant and there is no room for argument that they are Australia's No 1 sports team. CA was the first to recognise the potential of the women's game – ignoring plenty of scepticism – and poured the appropriate resources into it and have now been reaping the rewards for a decade or more.  Footy aspires to this distaff eminence, too, and is still a long way off it – but will have taken inspiration and encouragement by watching the cricketers prove what is possible.

GREAT to see Daniel Ricciardo back in town and ready to tackle Albert Park for the first time in three years. In my experience, which goes back to the first meeting with him when he was a "next big thing" rookie hoping to follow in the big shoes of Mark Webber, he has always been one of the most positive, media-friendly– and therefore popular – presences in Australian sport. He is struggling to come to terms with his current machinery and would need a miracle to achieve his dream victory at his home race – but that doesn't mean there will be any lack of interest in his performance. Good luck to him.
Embed from Getty Images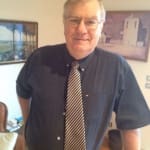 Author:
Ron Reed
RON REED has spent more than 50 years as a sportswriter or sports editor, mainly at The Herald and Herald Sun. He has covered just about every sport at local, national and international level, including multiple assignments at the Olympic and Commonwealth games, cricket tours, the Tour de France, America's Cup yachting, tennis and golf majors and world title fights.
Comments
comments
0 comments