---
Reading Time:
5
minutes
SEVEN DAYS IN SPORT: It was as if nobody really noticed when Doug Wade became the first of the modern-day goalkickers to reach four figures, writes RON REED.
IF the ball with which Lance Franklin kicked his 1000th goal is worth $200,000 to well-heeled memorabilia collectors, as has been suggested, then Doug Wade probably should start rummaging around his house.
"Yes, I've still got mine – I think," he told me this week.
"I just don't know where it is."
The six footballers who have reached the mammoth milestone constitute one of the game's most exclusive clubs, and the affable Geelong and North Melbourne champion, now 80, is the most senior of the five living members and therefore the de facto president.
He has clear memories of the day he became only the second to achieve the feat – and as an occasion, it couldn't have been more different to the pandemonium that engulfed the Sydney Cricket Ground when Franklin became the sixth last weekend.
It came while playing for North against Hawthorn in a final-round home and away game at Princes Park, Carlton, in 1974.
It was one of three he kicked for the game, taking him to 91 for the season, which was converted to 100 – the second ton of his career – during the finals series that saw North lose the Grand Final to Richmond.
And while 20,000 fans swamped Franklin and held up the match for half an hour, there was nothing of the sort for Wade. "The only people who ran out were two trainers," he said.
Which was a bit strange because when he booted 100 for the Cats five years earlier there was an invasion, but that might have been because that game was at Kardinia park, their home ground.
There had been no great media build-up to the event, Wade said. "In those days, there wasn't much – it was no big deal. I knew I was close to it, and on the day so did North and Hawthorn.
Embed from Getty Images
"There was only one footy used then, and it was mounted and inscribed and presented to me."
It's one of only a limited number of memorabilia items from a stupendously successful career that he has kept, which is a source of some regret.
"I didn't worry about it much in those days but I wish I'd kept a lot of the things I had. I gave a lot away to kids and family."
But a big book of cuttings produced by North to mark the end of his career provides plenty of nostalgia.
Asked if he would consider selling the 1000 goal footy, he said: "No, I don't think I would." But then after a short pause: "There's always a price on everything, isn't there."
Wade wasn't quite the first footballer to kick 1000 goals – but he was the only one alive at the time.
That was 37 years after the first, Gordon Coventry, played the last of his 306 games for Collingwood in 1937 – and seven years after his death at 67 in 1968.
It took another 20 years before Hawk Jason Dunstall became the third, kicking his 1000th against the then Brisbane Bears at the Gabba in 1994. Tony Lockett followed up against Fremantle the following year and Gary Ablett, also against Fremantle, the year after that, 1996.
Their club should, of course, have at least two more members.
Essendon superstar John Coleman, after whom the medal for leading goalkicker each year is named, kicked 537 in only 98 matches before a knee injury ended his spectacular career at age 25 in 1954.
And Hawk Peter Hudson kicked 727 in 129 matches, despite returning to Tasmania for two years, and retiring at just 31. When you include Tasmanian club and state footy, etc, Hudson played 372 matches altogether for 2191 goals, an all-comers record.
Wade, a bush boy from Horsham, came along just seven years after Coleman and kick-started a new goal-den era which was enhanced when Hudson and Collingwood's Peter McKenna also arrived on the scene.
Wade played 267 games between 1961 and 1975, leading Geelong's goalkicking 11 times and North Melbourne's twice, and finishing with 1057 goals, 834 for the Cats and 223 for the Roos.
He played in premierships with both clubs, in 1963 and 1975 – but nearly didn't make the historic North triumph.
Despite kicking 103 the year before, his form dropped off to the extent that he played only 13 home and away games for 41 goals, adding two more in a losing second semi against the Hawks and missing the Preliminary Final.
Coach Ron Barassi had decided not to play him in the decider but distraught and angry – insiders at the time recall a dressing room door almost being slammed off its hinges – Wade pleaded to be given a chance to finish his career on the highest possible note.
The master mentor – after studying a set of stats provided by club president Allen Aylett – relented and restored him to the team.
Wade responded with four goals from 10 possessions as North thrashed Hawthorn to claim their first-ever flag.
And then he retired – in triumph.
Like everyone else, Wade, who lives near Geelong, is a fan of Franklin's. "He's been fantastic for the game," he said.
And like most other experts, he does not expect to see the mountain climbed again, not in the foreseeable future anyway. The same goes for 100 goal seasons.
"It's played a lot differently from our day," he says. "Tom Hawkins (who is approaching 700 goals) is our full-forward at Geelong, but he also goes in the ruck and runs down to half-back. It's hard to kick 100 goals doing that."
That's certainly not something the man in the No 23 guernsey for Geelong or the No 2 for North Melbourne was ever guilty of doing – he just took the big marks and kicked the big goals.

SHANE Warne's MCG tribute was epic in every way and the organisers – especially Eddie McGuire — deserve all the applause that has come their way. In living memory, no Australian has ever been accorded quite such a send-off – not just on this night, but for all of March, an entire month of public mourning – and there is no-one alive, I would suggest, who could expect one in the foreseeable future. No sports star, no politician, no entertainer, no brain surgeon, no rocket scientist.
In that case, it seems worth asking an interesting if unanswerable question – does it mean that when he was alive he was the greatest Australian in any field? The No 1 source of national pride?
Embed from Getty Images
They used to say that about another cricketer, Don Bradman, for most of his 92 years.
But for Warnie – a bogan larrikin with his fair share of flaws and foibles – it does seem a bit over the top, a fraction far-fetched, even if there are no other obvious candidates who can match his global prominence and popularity.
Suffice to say his impact was as unique as it was massive and will survive the test of time for as long as the Shane Warne Stand exists at the MCG and his statue.

WARNIE'S farewell was, of course, the biggest news event of the week, just as his death was four weeks earlier. Combined, they will probably be the story of the year – although in the news business you never know what else might be just around the corner.
Sports editors, in particular, have enjoyed an ambundant first three months of the year.
In no particular order, our cricketers thrashed the Poms in the Ashes, coach Justin Langer was nonetheless forced to quit, and a historic victory followed in Pakistan. Tennis superstar Novak Djokovic was thrown out of the country, Rafael Nadal powered to an epic win at the Oz Open, Ash Barty did the same, breaking a 44 year drought – and then unexpectedly retired. John Landy, Warnie and Rod Marsh died. Western Bulldogs coach Luke Beveridge threw his infamous tantrum and Buddy Franklin kicked his 1000th goal.
On form, the women cricketers are a monty to win their World Cup on Sunday, which will generate more generous coverage.
Talk about never a dull moment. As an old sports editor myself, I reckon they're getting it pretty easy these days.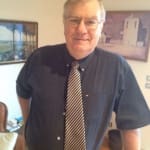 Author:
Ron Reed
RON REED has spent more than 50 years as a sportswriter or sports editor, mainly at The Herald and Herald Sun. He has covered just about every sport at local, national and international level, including multiple assignments at the Olympic and Commonwealth games, cricket tours, the Tour de France, America's Cup yachting, tennis and golf majors and world title fights.
Comments
comments
0 comments