---
Reading Time:
7
minutes
SEVEN DAYS IN SPORT: WITH apologies to Matthew Hayden, who holds the record Australian Test score, RON REED still has Mark Taylor at the top of his list.
MARK Taylor's stupendous innings of 334 not out during the last Australian tour of Pakistan, 22 years ago, has had plenty of airplay over the past couple of weeks with the approach of the resumption of on-field hostilities in that fascinating, cricket-crazy country.
The first Test in Rawalpindi this weekend will be watched, I suspect, with almost as much interest as the recent Ashes series, and it is most certainly likely to be a much closer contest, even if very few of the locals – with the obvious exception of Babar Azam, the captain – are household names to fans in this country. Yet.
I had the great good fortune to be on hand to watch Taylor equal Sir Donald Bradman's Australian record Test score, which took him two full days in oppressive heat against an attack boasting two extremely fast bowlers, with the first hour or two spent searching for his form and the last hour or two battling physical and emotional challenges.
If it's not the most impressive individual feat by an Australian sportsman (or woman) that I have actually witnessed on the spot then it certainly doesn't have many authentic challengers, at least not outside the Olympic Games..
That he declared the first thing next morning rather than batting on to claim the record for himself, or even chase down Brian Lara's world record 375, which was in comfortable striking distance, made the performance all the more applaudable.
The twin record no longer exists, sad to say. Matthew Hayden demolished it when he rattled up 380 against Zimbabwe in 2003 and with all due respect to the popular Queenslander, the circumstances of that innings – against a "minnow" team on a "road" at the WACA in Perth, with relatively little pressure – don't really bear comparison with the two 334s.
That's not to damn Hayden with faint praise of course. He was probably a better player than Taylor, which is saying a lot, and an innings of that size is a mighty feat however and against whoever it is achieved – only Bradman, three times, Bob Simpson, Bob Cowper, Michael Clarke and David Warner have ever done it under the baggy green.
Taylor had wrestled with the declaration decision for most of a near-sleepless night before deciding that it wouldn't be a good look to be putting personal ambition before the team's interest, something he was never guilty of doing, and that being bracketed with the greatest cricketer ever for evermore was an even more desirable source of pride.
It is probably the main reason – and there are a few others – why I came to rank Taylor as the most admirable of the half-dozen Test captains I worked with when I was writing about cricket for a living.
He is still giving the game valuable service as a common-sense commentator, having also served a stint on the Cricket Australia board.
I felt like I had played a long and difficult innings myself by the time that match petered out to a draw.
Trying to work in an incredibly cramped hotel room a day or two before the match, I clumsily spilled a can of lemonade into the keyboard of my laptop with the result that it would produce only unintelligible gibberish.
Embed from Getty Images
Some unkind colleagues suggested this was not an uncommon outcome for me except that it usually wasn't lemonade that had anything to do with it.
On this occasion they were overlooking that I was in Pakistan where it was mostly impossible to procure strong drink.
I found a row of computer shops where a helpful dude said he could not repair my keyboard but he could sell me a full-sized one, meant for an old-fashioned desktop machine, which would operate the laptop.
And so it did – sometimes.
Curiously, it did its best work when the sun shone directly into the open-air press box at the Peshawar ground but that was for only a couple of hours each day – and then the laptop and its over-sized accessory would shut up shop again, forcing me back on the phone to home base in Melbourne.
That was incredibly frustrating but the next match was in Karachi where I was directed to a little workroom up a suburban back alley where a teenage boy and his grandfather told me to come back in a couple of hours and it would be fixed.
Amazingly it was, original keyboard and all, and all for about ten bucks.
They also told me the laptop itself had been in poor condition for some time – immediately prior to the tour I had also carried it through the Commonwealth Games in Kuala Lumpur for two weeks – which had obviously escaped the IT people in Sydney who had issued it to me. Or maybe they just didn't care.
Peshawar was unforgettable for another reason.
It was, and presumably still is, a Wild West town with a pronounced gun culture, weaponry shops as common as food stores.
So when the team was taken for a tourist expedition to the Khyber Pass, the border with Afghanistan, they were invited to stop along the way to pose with soldiers carrying Kalishnikov combat rifles, which many did.
On the way back, we were taken to a military base where they were invited to try their hand at firing these deadly weapons at targets, and again many did, including rookie team manager Steve Bernard.
Broadcaster Tim Lane and I instinctively declined, which might have been the smartest thing we did on that trip.
When photographs of this activity appears on the front pages in Australia 24 hours later, the chairman of the cricket board, Denis Rogers, blew his top at Bernard, stopping only marginally short of putting him on a plane back home and sacking him.
Rogers was a Tasmanian and this was only little more than a year since a crazed gunman with similar combat weaponry had massacred dozens of tourists at Port Arthur.
Mercifully, Bernard survived the chairman's wrath and went on to a long and successful stint in charge of the team whenever it travelled.
It was a successful tour, Australia winning 1-0, which Taylor desperately wanted to achieve, and which to this day he rates as one of the highlights of his captaincy.
Pat Cummins will obviously be equally keen to get a favourable result given that he is stepping into the unknown and the sense of history that is providing the backdrop.

IT'S been a melancholy week or so with the deaths of the great middle distance runner John Landy, Test cricketer Rod Marsh and decorated track cyclist Dean Woods, three men who were a pleasure to deal with.
Landy made his name internationally when he was the second man to run a mile in under four minutes but became just as famous in his own country for his immortal gesture of sportsmanship when he stopped to assist the fallen Ron Clarke in a national championship race in Melbourne.
Embed from Getty Images
There are many words to describe Landy but for me the two that resonate most were humble and modest. Whenever I tried to ask him about Clarke incident, he insisted that he had no idea why it was considered a big deal – and he meant it. He was one of the best people you could hope to meet in sport.
Marsh's exploits scarcely need listing here – except to say that "caught Marsh bowled Lillee" is enshrined in the national vernacular, a tribute to one of the all-time great partnerships in any sport – but he dedicated all of his life to the game as a player, coach, selector and all-round positive presence.
Embed from Getty Images
He was very good company too. I flew to Adelaide one day to interview him, suggesting we could get it done over a sandwich and a coffee. He looked at me as if I was mad, ordered me into his car, which took us to one of that city's best seafood restaurants from which we did not emerge for the rest of the day. Needless to say, both my notebook and my expenses receipt were full to the brim.
I came across Woods at the Los Angeles Olympics in 1984 when, aged only 18, he and Michael Grenda, Kevin Nichols and Michael Turtur won the 4000m pursuit, establishing that event as an Australian speciality for some time to come.
He rode at two more Olympics, winning three minor medals, as well as three Commonwealth Games golds and a wide range of other achievements.
Woods was a popular, highly intelligent personality, a pioneer in training professionalism, and a passionate promoter of his sport, and right up until his final days he campaigned for it to life its game after a disappointing performance at last year's Tokyo Olympics.
Embed from Getty Images
"The results in Tokyo are undefendable, and this goes directly to the top, certainly winning isn't everything but the 'want' to win is," he wrote. "Cycling at the moment is broken and unbalanced like a front wheel that's had half its spokes ripped out in a D Grade scratch race and ill require a total reset. Unfortunately it is a lot easier said than done."
Woods is a massive lost to the sport, especially as he was only 55 when he succumbed to cancer this week. RIP.

RARELY if ever do I waste time watching footy practice matches because they're usually meaningless, but I'm glad I made an exception on Thursday night to watch the Blues give the Premiers, Melbourne, a touch-up. Yes, they almost got overrun at the end – nothing unfamiliar about that – but the early part of their work showed a distinct improvement, which did not come across as a fluke or a mirage. So we old navy blue diehards are entitled, I think, to a little optimism come the traditional round one showdown with the Tigers. Bring it on!

IT'S just one fight against nobody of any note, but the second son of former world champ Kostya Tszyu, Nikita, could not have been more impressive in his professional debut this week, taking less than five minutes to reduce Aaron Stahl to a helpless, bloodied mess. Armed with a powerful and accurate punch and a fearless, confident persona, he looks destined to follow his more experienced brother Tim, who is now a world title contender. Boxing is enjoying a bit of a roll as it waits for lightweight world champion George Kambosos to defend his multiple belts on home turf, hopefully in Melbourne.
Embed from Getty Images

AT the risk of stating the obvious, no sport should have anything to do with Russia for the foreseeable future. That includes all their athletes, from tennis champion Daniil Medvedev down. Yep, that's highly unfortunate for those individuals – but not as unfortunate as the fate that has befallen Ukrainian civilians and children as the Putin bombs rain down.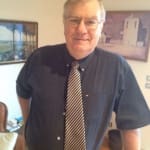 Author:
Ron Reed
RON REED has spent more than 50 years as a sportswriter or sports editor, mainly at The Herald and Herald Sun. He has covered just about every sport at local, national and international level, including multiple assignments at the Olympic and Commonwealth games, cricket tours, the Tour de France, America's Cup yachting, tennis and golf majors and world title fights.
Comments
comments
0 comments