---
Reading Time:
5
minutes
WORKING with Warnie could be a challenge but RON REED wouldn't have missed it for all the wickets in the world.
WITHOUT argument, Shane Warne was the most captivating Australian sports star of his own all-too-short lifetime – at least – and it wasn't just because he could do what he did better than anyone in cricket's long history.
He was of course nothing short of a genius as a leg-spin bowler, but it was Warnie the personality that was almost as fascinating to watch develop as I did at close quarters for the entirety of his stupendous career.
The Australian sports media has never enjoyed a more reliable source of colourful copy, and that never changed right up until the massive shockwaves of his sudden death engulfed the game.
He was still making headlines every second week with his uncompromising TV commentary – at which he was better than most former players who gravitate to that lucrative afterlife – or starring in a new version of his life story or acquiring/building yet another mansion to live in.
There haven't been many more visible people in Australian public life and if he had his fair share of flaws and foibles – and there is no doubt he did – then he had the priceless knack of coming across as the knockabout larrikin that people, especially young blokes, could relate to with envious approval.
His popularity never seemed to wane, and if it ever showed signs of doing so, well, he had learned long ago not to waste emotional energy worrying about that – a lesson he admits took a while to sink in.
He was in fact a pretty good bloke to know and to deal with once you penetrated the wary wall he used to construct in the early days, when his relationships with most of the cricket media were fragile and rarely stable.
Embed from Getty Images
Touring the world with the great Australian teams of which he was a part – as I was lucky enough to do for several years, notably to England, the West Indies, South Africa and the sub-Continent – were memorable experiences in their own right, but always enhanced by the certain knowledge that the blond blockbuster was never far from his next big controversy.
There was no better example than the Caribbean campaign in 1999 when, to his never-resolved chagrin, captain Steve Waugh dropped him from the decisive fourth Test in Antigua because Brian Lara had got by far the better of him up until then.
It was painfully obvious that Warne was seething at this unexpected demotion and the tension could have been cut with a knife – but for once he held his tongue, going out of his way to avoid being bailed-up by we denizens of the press box.
Other times he would go out of his way to get whatever was bugging him off his chest.
At the Gabba in Brisbane one Test eve, he took exception – not for the first time – to something I had written and had the media manager get me out of bed to ensure I would be at training because he "wanted a word."
Not wanting this to play out in public, the media bloke locked us in the umpires' dressing room and said he wouldn't let us out until peace had been restored.
I had never heard of such a one-on-one "interview" before, and still haven't, but after 20 minutes of cut and thrust I put it to him that as he wasn't about to top playing for Australia any time soon and I wasn't about to stop writing about it, perhaps we should draw a line in the sand and start again.
And so we did. A couple of weeks later he rang me to invite me to lunch with other senior cricket writers so he could try to establish why he was on the receiving end of so much negative press. It was a convivial but frank conversation which seemed to do the trick – the relationships improved, and by the time he joined the media himself the old tensions had dissipated entirely.
He was a very welcome presence, friendly, helpful and upbeat.
A couple of years ago, he welcomed me to his then home, a mansion in Brighton, to discuss his dealings with the media for a book, War Games, I was writing about various sporting people and events..
Nothing was off the record and he revealed – for the first time, publicly – that, yes, he did use to fret about what people thought about him.
While he was always admired and lionised for his ability to play Australia's favourite sport – perhaps only the immortal Bradman did it better – there as always an element who viewed him as a bogan lair with whom they would prefer not to identify. He wasn't a hero to everyone, not then. And he couldn't have not known that.
Asked if his public image was important to him, he paused thoughtfully before replying: "I used to worry about it a lot more than I do now.
"When I was a young player trying to find my way, I did worry about what people thought about me. Not so much now because I am happy with who I am.
"At 22 or 23 you're still trying to find out who you are. I was slow to mature, to grow up and I'm still a big kid in a lot of ways.
"But through all the ups and downs and luckily I've had a lot more ups than downs, I've become comfortable with who I am.
"If people say he's a dickhead or a wanker, that's OK. I'm not out to prove them wrong because I know I'm a good bloke.
"I'm pretty easy to deal with, pretty chilled about most things. Opinionated, yes, but a good father. I've had a pretty amazing life so I'm lucky.
"I'm not trying to impress anyone. If people like me, great. If they don't, I don't care. I think the more you understand how it works the more you realise that not everyone will like you even if you're the most likeable bloke in the world.
"It took me a long time to realise that before I stopped trying to make people like me."
Seven years ago I was surprised to see Warne publish an open letter to controversial young tennis star Nick Kyrgios, telling him to have more respect for himself and his sport.
Some might have found it amusing or ironic that the colourful cricketer was dispensing lectures about behaviour, but he was speaking from experience about growing up in the fierce glare of international stardom. He had to do a lot of that himself, and while he had his less edifying moments along the way his love for the game was indisputable.
It a very good advice that hopefully Kyrgios took on board.
As much as I came to enjoy engaging with Warnie over the journey, nothing was better – in any sport, in my opinion – than watching him in action. It was always high theatre, a mix of unprecedented talent, colossal confidence, psychological expertise and intimidating presence.
The most dramatic example was his 700th wicket in an Ashes Test at his home ground, packed by the second biggest cricket crowd ever, 89,155, having just announced his imminent retirement. There have been very few more electrifying moments at the MCG.
He told team-mate Glenn McGrath he was intending to clean bowl Andrew Strauss and that's exactly what he immediately did.
No fieldsman was involved, the umpire didn't need to enter into proceedings, no special variation or trickery was required and the victim was a well-set senior batsman who simply succumbed to the skill and mental pressure. It was pure, perfect Warnie.
Whatever and whoever else he was or was not, that's essentially why he will always occupy one of the most prominent positions in the well-populated pantheon of Australia's greatest sporting champions. RIP.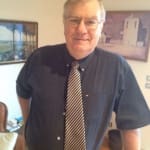 Author:
Ron Reed
RON REED has spent more than 50 years as a sportswriter or sports editor, mainly at The Herald and Herald Sun. He has covered just about every sport at local, national and international level, including multiple assignments at the Olympic and Commonwealth games, cricket tours, the Tour de France, America's Cup yachting, tennis and golf majors and world title fights.
Comments
comments
0 comments