---
Reading Time:
5
minutes
SEVEN DAYS IN SPORT: He may or may not end up the most successful of the big three, but the Spanish superstar provides the best theatre, writes RON REED.
RAFAEL Nadal has taken the numerical lead in the race to decide who is the greatest tennis player of all time, the GOAT – but he might have moved ahead for at least one other reason, too.
He's the first one you'd pick to join you in the trenches, to play for your life.
Well, that's the impression a great many people – me included – have been left with after watching his epic come-from-behind victory over Danill Medvedev in the final of the Australian Open.
Both players forced each other to explore the far limits of their mental and physical capacities – more important factors than their sheer talent, which of course is prodigious – in the second longest championship decider in tournament history at five hours 24 minutes.
The longest was the 2012 final in which Nadal lost to Novak Djokovic in five hours 53 minutes, a match which was hailed at the time by some experienced commentators as the greatest tennis match ever.
In 2009 Nadal won his first Oz title in five sets against Roger Federer, who later outlasted him over the same distance in 2017.
All of these showdowns were classics, befitting the three protagonists in what has become a unique golden era.
I have been fortunate enough to witness them all – mostly on site, but on TV this week – but I am not going to bother dredging the memory bank too rigorously in order to declare any one of them superior to the others. Let's just settle for: this one was as good as tennis ever gets.
I'm not necessarily a totally avid fan of tennis, not the run of the mill variety that makes up most of any tournament, the Grand Slams no exception, but when it is played with this level of skill and intensity if becomes as theatre as compelling as anything any other sport has to offer.
That said, the temptation was to switch off after the much younger Russian took the first two sets because it seemed inevitable that Nadal — so physically compromised with covid and foot surgery only a couple of months earlier that he almost didn't make it to Melbourne – would eventually have to concede that it was a bridge too far, and there wouldn't have been a shred of shame in that.
But there was something hypnotic about watching his response, his face contorted with the superhuman effort he was summoning, his skin perspiring so copiously that he had to towel himself off between points, not games, and his colourful racquet supplying an abundance of unforced errors that alone threatened to frustrate his long fight back.
Embed from Getty Images
You sort of just knew that he was going to prevail – and Medvedev might have thought so too, in the pit of his stomach and the back of his brain.
Certain stats suggested he might have been lucky to win – Medvedev won 189 points to 182, for instance, and there was only one game the difference in the final scoreline, 2-6 6-7 6-4 6-4 7-6 – but that's not what your eyes told you as the riveting denouement arrived.
In the end, it was about the appetite for combat – and that's something Nadal is seldom found wanting. He loses his share of big matches, but never meekly.
I have huge admiration for Federer and a healthy respect for Djokovic, who is almost certainly what his ranking says he is at this stage, namely the best in the business.
But I have always found Nadal the more interesting player to watch.
At 40 Federer sems unlikely to be back in Melbourne, although he continues to rail against the fading of the light, insisting he is not done yet.
If we don't see him again he'll be missed of course.
But there is a certain predictability about him that we can probably live without now.
That's not meant to be a sledge in the direction of Federer, who has always been well worth listening to when he talks about sport, life and ageing gracefully.
It's just that he became Mr Nice Guy times ten, almost too good to be true – the perfect family man who brings his wife and four kids on tour and hangs out with them at the movie or wherever when's not playing or practising.
There was never a hair out of place, seldom a word spoken in frustration let alone anger and even as he reached middle age he was still so bloody good at what he does, and possibly even getting better, it would be annoying if not for the fact that it was almost impossible to be irked by Royal Roger.
Djokovic? Well, it has never been hard to be irked by him, although I do suspect he sometimes cops more flak than he deserves.
Nadal is a different character to them both. Edgier, perhaps, with a little more mystique – or whatever it is that generates unfailing enthusiasm at the box office and in the ratings whenever he is engaged in a match that really matters.
He has never been "out there" like Federer. You rarely see his wife, Maria, 33, also exotically known as Xisca Perello, in his box or in town with him at all, which is because she has no love of the limelight and avoids it as much as possible.
Also, she says she thinks that if she was always by his side "we might not get along so well."
We seldom hear much about their lifestyle but it is infinitely luxurious, with a 1000 square metre Mediterranean mansion worth between five and six million dollars, a long-haul upmarket catamaran craft worth $85m and a private jet that costs $400,000 a year just to maintain.
There is nothing surprising about any of this. It's exactly what you might expect from someone whose total career earnings – from prizemoney, endorsements and sponsorship – is reportedly a tick under $500 million.
Federer is said to be a billionaire, which means he is twice as rich as Nadal if these numbers are as accurate as internet sources claim them to be, so whatever you might think about his persona and image there is no room whatsoever to suggest he has got anything wrong in any shape or form.
Nadal suggested in Melbourne that he wondered late last year if he had reached the end of the road, whether his 35 year old body had much left to give.
But winning is always a powerful tonic, and his 21st title – taking him past Federer and Djokovic – seemed to reinvigorate him, which could be just the adrenalin kicking in or could be just the psychological reassurance he needs to keep going.
Hopefully it's the latter. The arm-wrestle for most titles now seems to be down to two, just him and Djokovic, and like most people outside Serbia I am in no doubt who I would prefer to win.
Just while we're on the greats of the game, the Herald Sun recently published a list of the 50 best players ever, in order. Nadal came in sixth behind Steffi Graf, Djokovic, Federer and, at No 1, Serena Williams, which didn't provoke too many arguments.
It is always the case with these lists= that the further down you go the more they tend to make you wonder about the quality of the research.
Nobody in the world has seen more top-line tennis than Melbourne's Frank Sedgman, 94, who is preparing to celebrate the 70th anniversary of his Wimbledon win, one of five Grand Slam tournaments he won.
Embed from Getty Images
The list had him at No 37, which I thought was too low, given that he stopped playing the majors at the age of 25 to make his fortune on the professional circuit in America and elsewhere, which he dominated. He could have been winning the big ones for another decade.
The list made no mention of his superb professional performances, or, for that matter, his equally fine record in the Davis Cup in the days when it was of supreme importance.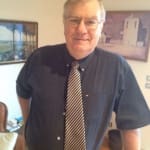 Author:
Ron Reed
RON REED has spent more than 50 years as a sportswriter or sports editor, mainly at The Herald and Herald Sun. He has covered just about every sport at local, national and international level, including multiple assignments at the Olympic and Commonwealth games, cricket tours, the Tour de France, America's Cup yachting, tennis and golf majors and world title fights.
Comments
comments
0 comments