---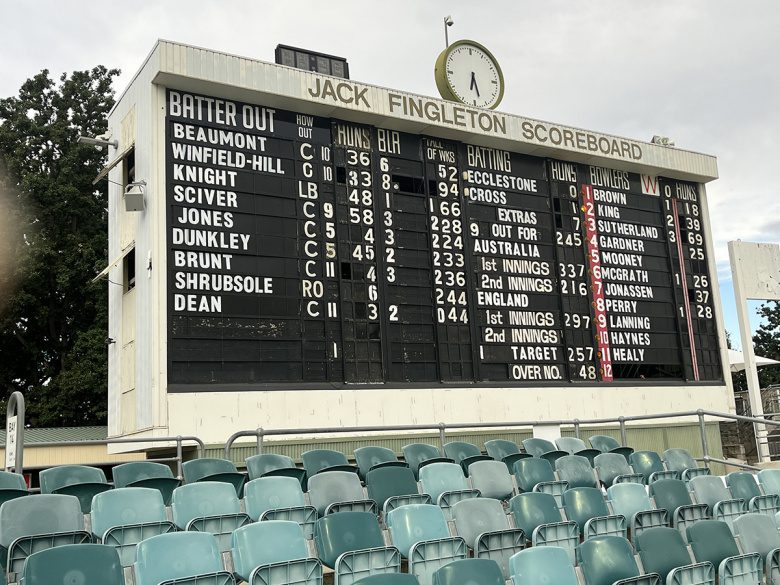 Reading Time:
2
minutes
It was the best Test match of the summer, a delicious roller coaster which finished under rapidly darkening Canberra skies and ever so bright Manuka Oval lights. KEN PIESSE was privileged to be there.
Nothing beats Test cricket, especially when you have two gritty, well matched teams refusing to concede… and two leaders prepared to risk everything.
The bravery of both teams and particularly the captains Meg Lanning and Heather Knight helped to make the final hours of the one off Manuka Test one of the most gripping in recent times.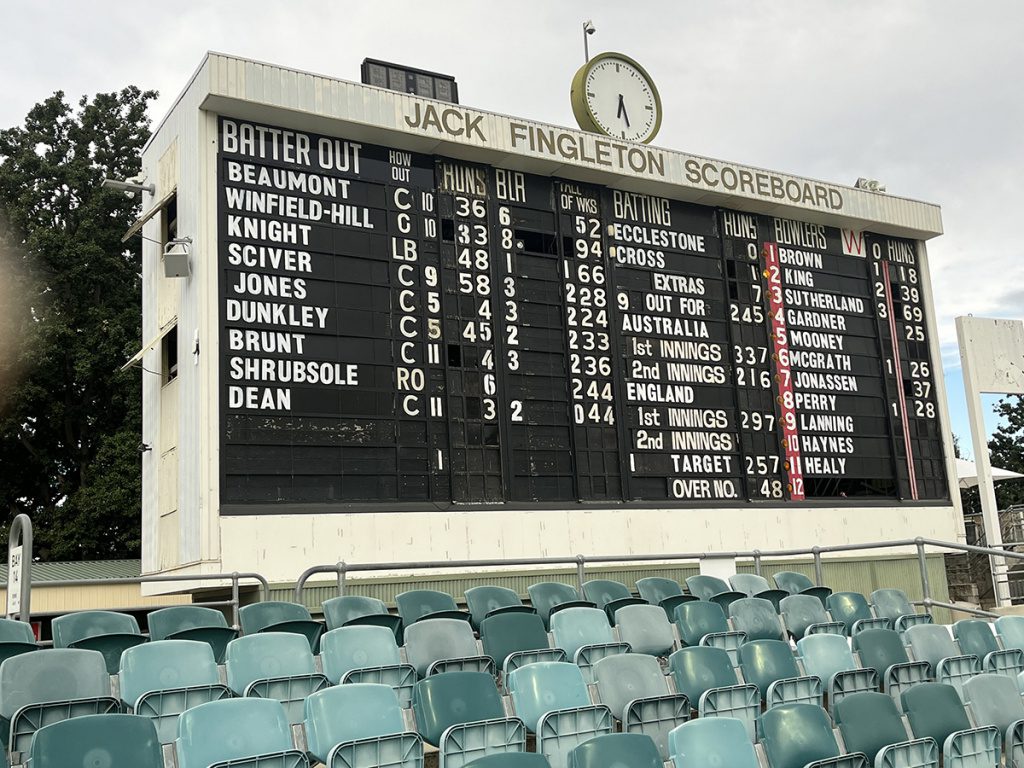 In an epic finish, Knight's English team was twelve runs short of a stunning win and Lanning's Aussies just one wicket away from an Ashes deciding win.
Lanning's declaration in early afternoon set England 257 from 48 overs at a run rate of almost six an over. No women's team in history had ever successfully chased even 200 in the fourth innings of a match.
Player of the match Knight increased her run aggregate for the match to 200-plus and with her deputy Nat Sciver also scoring freely, England accelerated to favouritism, reducing the run rate required from almost seven runs an over to just four.
When England's No. 5 Sophia Dunkley increased the run rate even more with back to back sixes against young gun Annabelle Sutherland.
But Sutherland and Lanning held their nerve, Sutherland and leg spinner Alana King bowling the final twelve overs: six each.
Earlier, Lanning had seven fielders on the ropes, trying to restrict the onslaught.
Dunkley, 23, in only her second Test, holds the bat like a club, with her hands well apart on the handle. Her first six against Sutherland soared effortlessly over fine leg and her next over Mooney's head at cow corner.
Sutherland went around the wicket, bowling some bouncers to restrict Dunkley's impact .
When Dunkley was out for a quick-fire forty five, England's chance of winning seemed improbable, Mooney's brilliant diving catch the best of the match.
Embed from Getty Images
Lanning had only just swapped her with the less athletic Jess Jonassen.
Alana King, on debut, had earlier bowled three unimpressive early overs before Lanning recalled her from the famous scoreboard end to help turn the match.
With five overs remaining, twenty two runs were still required with England still having five wickets in hand.
As the fortunes fluctuated, Mooney's two outfield catches, one at either end of the ground, were crucial in Australia's dramatic comeback.
Knight didn't call off the run chase until No. 11 Kate Cross came to the wicket, with England nine down and two overs remaining.
Cross successfully kept out Sutherland before playing a maiden to King, Lanning ringing her with close in catchers… a little like the final nail biting scenes with Kline and Mackay from Adelaide in 1961.
England can still win the Ashes after the draw, with the first of three fifty over internationals beginning at Manuka on Thursday.
The match aggregate if almost 8000 fans included just 1300 on the final day. Those who did attend were the lucky ones,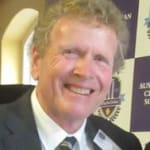 KEN PIESSE has covered cricket and football for more than 30 years in Melbourne. He has written, edited and published more than 70 sports books. His latest book, Favourite Cricket Yarns, is available from
www.cricketbooks.com.au
Comments
comments
0 comments