---
Reading Time:
5
minutes
SEVEN DAYS IN SPORT: On every level it's been one of the great cricket careers and it's still going strong, writes RON REED.
THOSE bananas that famously fuelled Peter Siddles' Test cricket career are still getting the job done, it seems.
As the Big Bash's most difficult season yet – it's 11th – finally arrives at the finish line this weekend, the old fast bowler has flatly refused to just fade away, even though he turned 37 in November just as the tournament was getting ready to rock and roll.
In fact, he played a blinder.
He captained the Adelaide Strikers to within a whisker of making the final – recovering from an early slump to charge home with six wins in a row – while taking 30 wickets himself, equalling the record set by the Thunder's Daniel Sams two years ago.
He was then not only named in the team of the year, getting maximum votes from the selectors, the eight coaches, but made captain of it.
Those wickets came at an economy rate of less than 8.50 and included one haul of 5-23.
But what was equally as impressive as his numbers was his method. He is a master of the yorker, aimed with pin-point accuracy at the batsman's feet, rarely hit for four or six and often squeezing under the bat and hitting the stumps.
Embed from Getty Images
It seems such an obvious strategy for a pace bowler, especially if they're able to impart some reverse swing to it, but for some inexplicable reason it seemed to go out of fashion in T20 cricket for a while.
It's back now, and nobody does it better than Siddle.
He produced it again with massive effect in Wednesday night's semi-final against the Sydney Sixers – the best match of the tournament, maybe of any tournament – when he took the ball for the first of the two-over power surge and immediately yorked opposition captain Moises Henriques.
It looked like a match-winner at the time.
Astute commentator Darren Berry, a former coach of the Strikers and captain of Victoria, hit the nail on the head on Twitter.
He wrote: To all young and old medium fast bowlers wanting to play T20 cricket just watch @petersiddle403 yorker execution to understand what is required to be successful in this format. Get out of the swing arc. Hit the base of the stumps.
Hear, hear!
Siddle was denied his chance of captaining his team to a premiership when the Sixers won off the last ball of the match in highly controversial circumstances, retiring hamstrung batsman Jordon Silk because he wouldn't be able to complete the required two runs at full speed and replacing him someone who could.
Some observers, led by Mark Waugh in the Fox commentary box, thought it breached the spirit of the game, but that was nonsense.
It was well within the rules, which allow any batsman to retire at any time for any reason, and was just sharp strategy by one of the most experienced and smartest coaches in the business, Greg Shipperd.
Although he debated it with the umpires in the moment, Siddle had no problem with the legalities or any other niceties once he had time to think about it.
If he had a problem with anyone, it should have been Test wicketkeeper Alex Carey who missed an easy stumping off the first ball of the innings, reprieving Hayden Kerr who went on to play the innings of his life with 98 not out, hitting the winning runs. Or maybe Matt Renshaw, who dropped a sitter when Kerr was 16.
Siddle's longevity is, of course, unusual in fast bowlers because that calling can create havoc with their bodies, but his dietary and fitness regimes have obviously worked wonders, especially as he once admitted that there was a time when he drank far too much.
However, there's been a bit of it about this summer, with the England Test team still getting decent service from Jimmy Anderson, who is 39, and Stuart Broad, 35.
Siddle was also 35 when he played the last of his 67 Tests against England at The Oval in September, 2019, officially retiring a couple of months later. But only from international cricket. He has continued to play Sheffield Shield for Tasmania and T20 for the Strikers.
If he has any plans to stop completely, he doesn't appear to have shared them with the cricket community.
Maybe he'll be like that other great Victorian fast bowler of an earlier era, Merv Hughes, who never did officially retire from any form of the game – he just continued to make himself available after touring South Africa in 1994 , aged 32, until it became blindingly obvious the selectors were never going to pick him again.
So he became a selector himself – but it was a bit too late to save his own career!.
Hughes and Siddle have a lot in common, although Merv has never been caught in public eating a banana to my knowledge, and while Siddle seems to have had some help with the colour of his hair in recent years he certainly never grew a monster 'mo.
Their Test careers were remarkably similar. Hughes played 53 Tests in 10 years for 212 wickets at 28.38 with seven five wicket hauls and one of 10 and took a hat-trick. Siddle 67 Tests for his 221 wickets at 30.66 with eight fives and took a hat-trick.
Appropriately, they ended up 13th and 15th on the all-time list of Australian wicket-takers (separated by old-time spinner Clarrie Grimmett) and ninth and tenth among the fast bowlers – joined at the hip if you like.
Merv is 60 these days which means, of course, that he never got a crack at T20. Which is a pity. With his sense of showmanship, he would have fitted the Big bash like a glove – and he knew how to bowl a yorker, too.

JUSTIN Langer's induction into the Australian cricket Hall of Fame is indisputably well-earned, but the irony of the timing of it is lost on nobody as he waits to hear whether he will keep his job as the national head coach. That decision is apparently less than a week away and it can't come too soon given that it has been the elephant in to the room throughout what has been a totally triumphant summer.
Embed from Getty Images
Langer has done everything asked of him, including changing his management style to suit the playing cohort, so cutting him loose now would be ruthless, hard to justify and quite possibly delivering him to the enemy, England, whose own coach, Chris Silverwood, probably needs a miracle to survive after the on-field Ashes debacle and off-field issues that have been raised in the unforgiving Fleet Street media since.

YOU are entitled to wonder – partly in jest, perhaps – whether one of the reasons Nick Kyrgios has never been seen much on a doubles court is that hitching your wagon to him might not be considered a smart PR move for any up and coming young player. Not good for your image and marketability. But for Thanasi Kokkinakis, the (not entirely) positive exposure delivered by their barnstorming Special K charge through to the Oz Open final is probably the best thing that has ever happened to a career that began with such promise but then stalled for a number of years because of injury and whatnot. At least now everybody knows who he is and those who already did – he was never a nobody — have been reminded that he can play a bit. So what next? More of the same? Wouldn't have thought so. Hopefully it will allow him to return to the main game and get the most out of his potential, better for the experience but leaving the showbiz stuff to his mate, whose shtick it is.

IT IS difficult to think of a bigger anti-climax in Australian sport this century – or the last one, for that matter – than Ash Barty NOT winning the Open final. Luckily it ain't gunna happen – it has been just like watching the other two magnificent female athletes race, Black Caviar and Winx. And nothing ever stopped them once they were in full flight.
Embed from Getty Images

CONGRATULATIONS to Dylan Alcott for everything he has achieved, and continues to achieve. But pardon my ignorance, now that he has retired from the quad version of wheelchair tennis, who takes over as Australia's No 1 player – and why does he seem never to get a mention, whoever he is? Or has it always been just Dylan and daylight? Just curious.
Embed from Getty Images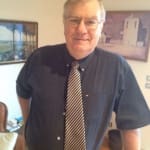 Author:
Ron Reed
RON REED has spent more than 50 years as a sportswriter or sports editor, mainly at The Herald and Herald Sun. He has covered just about every sport at local, national and international level, including multiple assignments at the Olympic and Commonwealth games, cricket tours, the Tour de France, America's Cup yachting, tennis and golf majors and world title fights.
Comments
comments
0 comments