---
Reading Time:
6
minutes
SEVEN DAYS IN SPORT: They're not necessarily winners but they're not to be missed when they go into action, writes RON REED.
IT'S been a good week for us couch potatoes. We've had the Ashes climax on Sunday, Glenn Maxwell's astonishing Big Bash knock on Wednesday, Nick Kyrgios's showtime performance on Thursday and, just for light relief, a couple of Ash Barty practice sessions thinly disguised as Grand Slam-level competitive hit-outs.
The women's cricket might have been worth watching, too, but Kyrgios' doomed attempt to take down Daniil Medvedev got in the way of that.
Maxwell and Kyrgios – now there's a double act you don't see very often. They are not Australia's two best sportsmen by any stretch – but not many others are more entertaining to watch in full flight. So we embrace them, perhaps to an exaggerated level given that you never really know what you're going to get.
You wouldn't really want either of them playing for your life – or even your punting money.
Maxwell's explosive rewriting of the BBL record books – both individually and team – was great theatre, but sadly for his team, the Stars, that's all it was. It came too late to get them into the finals, which they have now missed for an unprecedented second year in a row, both under his captaincy.
And it doesn't prove anything new about Maxi himself – every cricket fan the world over is well aware that when he's in the mood, nobody can slaughter the bowling quite as entertainingly as he can.
Embed from Getty Images
That's particularly true if there is no acute pressure on, as there wasn't in the dead rubber against the Hurricanes on Wednesday night, and truer still if the bowling is a bit ordinary – which is a fair description of the eight trundlers he was up against, none of whom had played Test cricket and only two of whom had reached first-class level.
Still, there is no disputing that it was some innings  – one that not many other people would be capable of executing. Maybe the Chris Gayle of a few years ago on an extra good day.
His 157 not out off 64 balls is the highest score in the competition's 11 year history, as is the team total of 2-273. He reached 100 in 41 balls, the second fastest ever behind the little-known Craig Simmons' 39 ball thrash for the Perth Scorchers eight years ago.
Maxwell was celebrating his 100th game in the Big Bash, adding a sense of occasion to his performance, and he has had few rivals as the No 1 drawcard throughout that colourful journey.
As a performer, he sits third on the list.
Brisbane's Chris Lynn's 100 innings from 102 matches have yielded 3005 runs at an average of 34.54 and a strike-rate of 148.83, with one century and an astonishing 180 sixes.
Maxwell's best mate and national white ball captain Aaron Finch's 86 innings rom 87 matches for the Renegades have produced 2817 runs at 34.17, strike-rate 134.01, two centuries with 104 sixes.
Maxwell's 95 innings have brought 2673 at 33.83 at a rate of 150,84 with two centuries and 109 sixes.
Stats don't necessarily mean much in T20 but in this case the Big Three are virtually identical in most respects—the Hurricanes' Darcy Short isn't far behind and Ben McDermott is in hot pursuit — which suggests there is a certain level to which this format can be taken, and no further.
For comparison, Gayle played 453 non-international T20s around the world, including the BBL, and also averaged 36.44 at a rate of 145.44, although his 22 tons came at a rate of about one every 20 innings.
As always with Maxwell, it's been a season of highs and lows with not much in between. He has scored two tons plus a 68 not out mixed in with a string of four single-figure scores in a row and a couple of other failures, regularly missing out in run chases where he has been the X-factor who determines the result – when the pressure is at its most intense, in other words.
So, no, while he's capable of doing anything – that's not really the way to bet.
But it's been an unenviable task, with covid hugely sabotaging the Stars' stability with so many star players missing matches – Maxi included, briefly – that they were forced to top up with club players, making it almost impossible to win more often than not.
So here they are, again, still in search of their first premiership – and wondering, wistfully, if their main man will ever cut loose like that in a match that really counts for something.
Similarly, you wouldn't want to be holding your breath waiting for Kyrgios to turn it on in a Grand Slam final, because it is clear that he is never going to play in one even though he is at least as talented as plenty of other players that have and will.
Yes, it's a bit of a waste but if that's fine by him – as he keeps reminding everybody – there's no point in the rest of us fretting about it.
You just have to sit back and enjoy what he has to offer and chooses to provide.
Embed from Getty Images
Against the po-faced and unflappable Russian, it was the full Kyrgios – a bit of everything. Showmanship. Creativity. Trick shots. Arguments with the chair umpire. Facial contortions. Code violations for swearing, racquet abuse and time-wasting. A fightback from the brink of defeat.
But, predictably, no cigar. Not even close, really, but for three gripping hours it kept you glued to your seat.
Watching Barty go about her work, and listening to her talk about it before and afterwards, is an entirely different experience, of course – but I suspect if she's still doing that by the end of next week, she will leave both Maxwell and Kyrgios in her wake as mere sideshows.

CRICKET Australia has, quite rightly, had nothing whatsoever to say about the biggest sports news beat-up of the week – the Hobart cops being called to tell a few partying players from both sides that it was 6am and time to go to bed, which they did without demur. And yet the English Cricket Board got its knickers in a knot over the harmless incident finding its way into the media and launched an official investigation, which it seems might cost assistant coach Graham Thorpe, who filmed it, his job. After the absolute humiliation their team copped, you'd think the powers that be would have a lot more important matters to worry about – such as their own cushy jobs.

SO Collingwood have found a way to avoid having to cut loose their troublesome star player Jordan de Goey – quelle surprise! Not saying it's the wrong decision but the suggestions that they were seriously considering off-loading him after his New York escapades were always laughable – principle rarely triumphs over pragmatism in footy clubs, the Magpies certainly no exception especially where de Goey is concerned. By the way, the footy off-season, as far as the media is concerned, officially ends the moment the men's final concludes at the Australian Open – and that's now just a week away. Don't say you weren't warned.

ROBBIE McEwen was an absolute gun road cyclist – among Australia's four or five best ever – when he was at his peak, plus a highly intelligent, articulate and interesting bloke to know, all of which made him a first-class commentator when he teamed up with the sport's best professional broadcaster Matt Keenan after he retired. Now SBS, the self-proclaimed voice of cycling, has sacked him for no reason they have chosen to fully explain, other than to say they want to do things differently. It's a ludicrous decision which deserves to greeted with a kick in the ratings teeth.

I HAVE thought for some time – ever since Delhi did its best to cock them up in 2010 – that the Commonwealth Games have been on borrowed time, no longer important enough to justify the time and money spent on organising them. Now it looks like if Melbourne does not come to the rescue in 2026, just four years away, they will have nowhere to go – which can mean only one thing. A sad goodbye. Even if the Victorian Government does put its hand up, it will probably be only delaying the inevitable.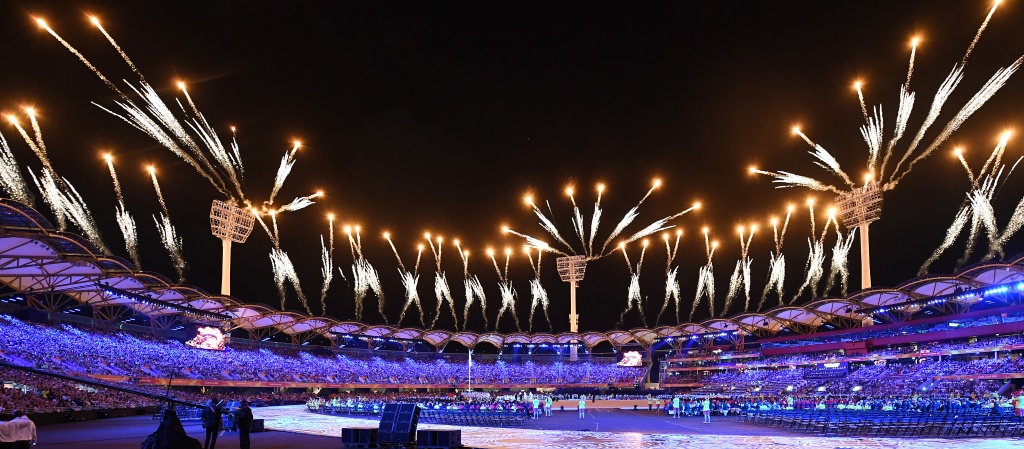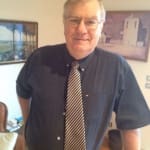 Author:
Ron Reed
RON REED has spent more than 50 years as a sportswriter or sports editor, mainly at The Herald and Herald Sun. He has covered just about every sport at local, national and international level, including multiple assignments at the Olympic and Commonwealth games, cricket tours, the Tour de France, America's Cup yachting, tennis and golf majors and world title fights.
Comments
comments
0 comments