---
Reading Time:
4
minutes
Can cricket's latest folk hero Scott Boland be more than a one-Test wonder, asks KEN PIESSE.
It has been the best week ever Scott 'Barrel' Boland, the pride and joy of Frankston Peninsula CC.
Shy, humble and uncomplicated, the father-of-two's career-best form on his Ashes debut has created a delightful dilemma for the national selectors approaching Sydney's New Year Test.
Until Melbourne and his seven-wicket match haul, he was at long odds to play ahead of Josh Hazlewood in the fourth Test, scheduled to start on January 5.
Now, he'd be desperately unlucky to miss a place having demolished England with a fairytale six for 7 in its second innings debacle in Melbourne.
His new 'baggy green' status does not make him exempt from good-natured sledging; his Frankston club mates reckon he is a shadow of his former self!
Having shed four stone from a ballooning 120 kg (19 stone) soon after venturing to Frankston's Adrian Butler Oval, Boland's transformation from a roly-poly teenage knockabout into the latest to take a 'five-for' for Australia has been remarkable.
Now a strapping 96 kg (15 stone), Boland, 32, has the hunger and ambition to remain a high achiever at elite level.
Embed from Getty Images
Grateful for the opportunity to have played some initial white-ball internationals from 2015-16, Boland always believed his skillset was more suited to Test cricket.
He under-achieved in his initial one-day games and wondered if he could ever again achieve national selection, given the fast bowling icons ahead of him.
He thanks his first captain-coach Nick Jewell who said under no circumstances would he be promoted to the firsts until he'd shed much of his puppy fat.
Boland won the Jack Ryder Medal for the outstanding player in the Premier League's second XI before continuing a fitness regime which saw him lose almost 10 kg over one off-season.
He played in the firsts from the opening month of the new 2007-08 season and now captains the club.
'I felt at the time I was good enough to play higher but we had a good attack with Darren Groves, Jimmy Miller and Brett Harrop,' he said.
'I was 18 or 19 years old, just out of school and big, very big,' he said. 'I was at Univ, not working or playing footy. Basically I was enjoying beers with my mates.
'Nick invested in me. He wanted me to train harder and lose 8-10 kg. If I did, he'd pick me in the ones. And he was true to his word.'
Having worked all winter with Miller, Boland debuted in a Fifty50 game against Hawthorn-East Melbourne but was expensive, conceding none for 42 from 4.3 overs, hardly the start of a future Australian XI player.
'But I got fitter and fitter and it just went from there.'
Enlisted into Victoria's Future League Under 23 team against Tasmania at the Junction Oval in February 2010, Boland loved his new environs and wanted more.
He'd fancied his batting more than his bowling when he first came down from Parkdale via the Kingston Saints, but as he shed weight, he became faster and faster.
Now, when in rhythm, he bowls close to 140 km/h and not only was chosen at white-ball level for Australia at home and in the Caribbean earlier in 2016, he played his first Indian Premier League matches based out of Puna.
While it has been five years in between Australian appearances, he made up for lost time with his remarkable four over second innings blitz netting him six remarkable wickets and the Johnnie Mullagh medal for being man of the match.
'I'm speechless. I had no idea it would be over before midday (on Tuesday),' he said of Australia's seven-session Ashes clinching victory.
'I've taken a few seven-fors in first-class cricket but nothing that quickly… it's a ripping buzz.'
He'd never wanted to be pigeon holed as a Twenty20 or a white ball bowler. He'd always wanted to play Test cricket. 'I bowl my best in red ball cricket where I can get into a good rhythm and look to work a batsman over,' he said.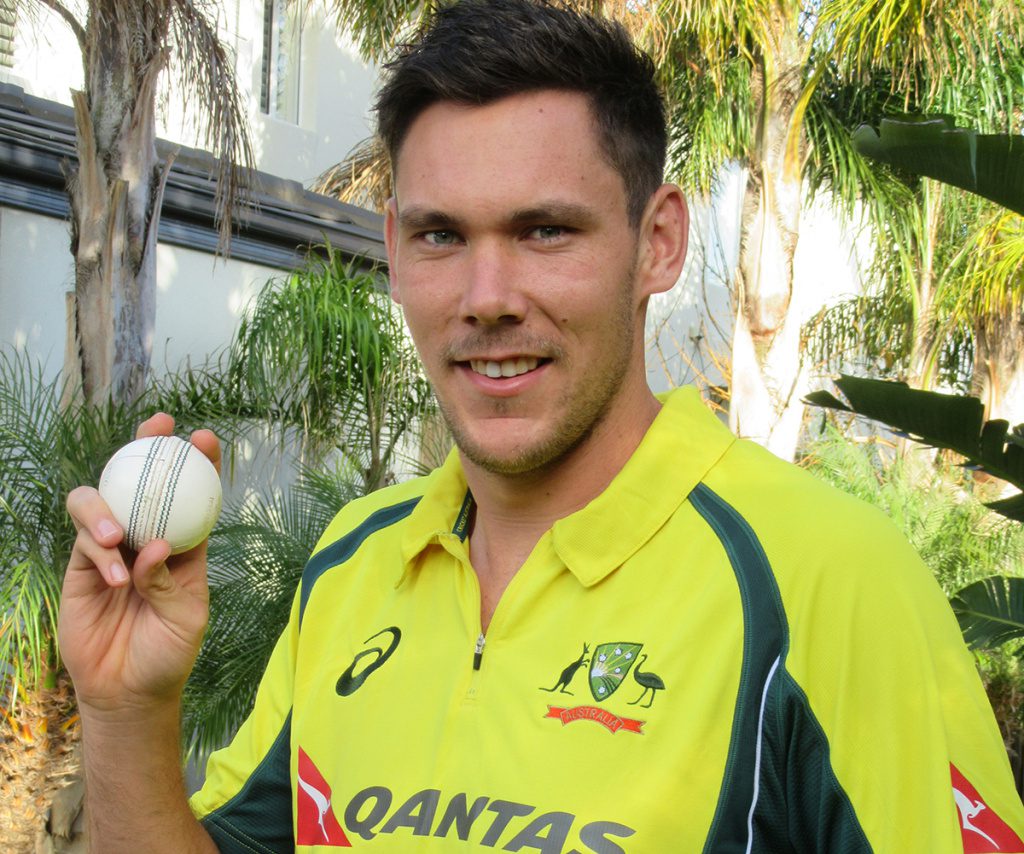 'I'd been hoping to make an impact. Hard wickets suit my style. Other guys are skiddier and can get away with it on slower wickets. Because I hit the wicket so hard it really grips in and slows it up.'
As a teenager, never once was he in contention for Academy selection or any of the elite Australian under-age teams.
He says his late-blooming ways can be an advantage and allow him to play into his mid-30s if only because he hasn't had the sheer workload of others.
'I still feel young. I've got plenty of good years left,' he said.
Until his remarkable Ashes debut this week, he rated dismissing Shaun Marsh twice at the WACA Ground two summers back as the wickets of his career: 'He was trying to get back into the Test side and I was able to work him over and get him twice for the game. I went from over to around the wicket to make him play.'
Knocking over England's captain Joe Root on the final day in Melbourne was the thrill of a lifetime.
'As a seam bowler my variations come from the wicket not necessarily from the hand,' he says. 'I try and get it in the best areas.'
He uses his change-ups more in short-form games and says Twenty20 cricket accelerated his skills as there is little or no margin for error.
'If you don't land your slower ball or yorker it just goes for six,' he said.
'At practice, batsmen can hit thousands of balls a week in the nets whereas we're limited to a couple of hundred balls, otherwise we'd be cooked.
I try and make the most of every ball I bowl.'
No debutant has ever returned such a sensational analysis. Will he play in Sydney?
Surely he must!
KEN PIESSE's 60th and latest book Fifteen Minutes of Fame, Australia's 70 One-Test wonders is available in the New Year from cricketbooks.com.au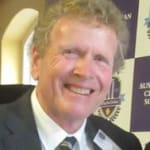 KEN PIESSE has covered cricket and football for more than 30 years in Melbourne. He has written, edited and published more than 70 sports books. His latest book, Favourite Cricket Yarns, is available from
www.cricketbooks.com.au
Comments
comments
0 comments