---
Reading Time:
6
minutes
SEVEN DAYS IN SPORT: Being appointed Test captain would have been enough to make it a big year for cricketer Pat Cummins, but that wasn't the half of it, writes RON REED.
THERE are still about three weeks and another two Test matches for something to go wrong in 2021 for Patrick Cummins, but it would be a brave man to bet on that happening.
Few cricketers have had a busier or more blessed year – ever.
His first day as Australia's 47th Test captain could scarcely have been more perfect, but he's been kicking goals – to mix the metaphor – for practically the whole 12 months.
It might have got off on the wrong foot in January when he was part of the team that lost the series against India, beaten by a heavily depleted opposition at fortress Gabba for the first time in 3? Years.
That was followed by a period of tension after it was revealed that some senior players were unhappy with coach Justin Langer's management style, and while few, if any, names were mentioned, journalists with their ears to the ground arrived at the conclusion that Cummins was one of them.
This was a weighty factor given he was captain of the Test and white-ball teams, and it meant he had to participate in an investigation in which the then chairman of the Cricket Australia board, Earl Eddings, and the Chief Executive, Nick Hockley, quizzed him and white-ball captain Aaron Finch about the allegations of unrest.
Embed from Getty Images
Cummins also had a commitment to the Indian Premier League where he was a massive salary of $2.1m to represent the Kolkata Knight Riders, very good work if you can get it. He donated $50,000 of it to a charity dealing with the covid pandemic, adding to his growing profile..
More importantly than any of this, on October 8 he became a father for the first time when his fiancée Becky Boston gave birth to their son Albie.
Four days later he was back at work, on the plane to the Middle East for the T20 World Cup, where he was a key performer as the Australians claimed the trophy for the first time in seven attempts.
For Cummins, all was well in the world – until the Tim Paine drama meant that he was, with little warning, more in the spotlight than ever before as the debate over the captaincy ascension took its place high on the national news agenda.
His eventual appointment, after yet more questions by the CA executives and selectors, meant that regardless of the veracity of the old line about the job being second only to the Prime Ministership, it was certainly true that he was being written and talked about more than anybody in the land other than Scott Morrison, and even that would have been a close-run thing.
One publisher immediately commissioned a book, and within a week he was on the cover of the glossy magazine Good Weekend which comes with the Sydney Morning Herald and The Age, one of the headlines proclaiming him to be Australian cricket's next big hope.
The next day he was featuring in the general news pages with the announcement that he had become the first male Test cricketer to be appointed the national ambassador to the United Nations children's charity UNICEF.
And amid all this he still had to prepare for the first Test, with all the extra duties that captaincy entails.
Typically for possibly the most popular player in Australia, he handled it all with smiling aplomb. What followed was nothing short of a fairy-tale.
His first foray in charge was an unmitigated triumph – a winner before a ball had even been bowled, not that he or anyone else knew that straight away.
Losing the toss was the best thing he could have done, leaving England's Joe Root to choose to bat first – which Cummins would have done – in what were always going to be conditions helpful to the bowlers, then watch a wicket fall first ball of the series and the other nine follow in rapid succession for just 147.
That he claimed five of those wickets himself just made it the perfect debut.
As one headline said – possibly not for the first or last time: Cometh the hour, Cummins the man.
All the good luck continued to go Australia's way with England doomed to defeat after only two days play.
As Joe Root well knows, and is now more acutely aware than ever, captaining cricket teams at international level can be very hard work, and usually is.
To Cummins, it must seem like just another couple of days at the office – and very enjoyable ones at that.
At 28, he's got a lot of living to do yet – but if he doesn't look back in his dotage at 2021 and say to himself, "that was the best year of my life," then there must be something pretty special still in store.

MAN of the match awards in cricket are sometimes obvious, sometimes anything but, given it can be difficult to line up performances by batsmen and bowlers. More often than not, the deciding factor is the result of the match with the gong going to someone from the winning side.
Which is precisely what happened in Mumbai when New Zealand spin bowler Ajaz Patel – himself a native of that city – took all 10 wickets against India, plus another four in the second innings, but was overlooked in favour of opposition batsman Mayank Agaru who scored 150, plus an unimportant 60 in the second dig.
The official reason was that Patel's amazing feat did not significantly affect the outcome, with India winning by a massive 372 runs.
Perhaps so – but I know which feat will be remembered for the next 100 years, and it won't be Agaru's run of the mill knock. Clearly, Patel's performance was superior and he should have got it, instead of settling for a shirt signed by all 10 of his victims.

I ONCE had the luck to be standing within a metre or so of two of the greatest drivers in the history of Formula 1 racing, Ayrton Senna and Alain Prost, minutes before the start of the Australian Grand Prix in Adelaide – eavesdropping, as you would.
Out on the track and ready to race, they were chatting amicably about nothing in particular, certainly not the ferocious, high-stakes rivalry between them, which was about to be played out one more time. I forget the outcome, but it was a fascinating insight into what must have been a love-hate relationship.
It seems safe to say there will be no such pleasantries when their modern counterparts, Lewis Hamilton and Max Verstappen, line up for the Abu Dhabi Grand Prix over the weekend, locked on equal points for the drivers' championship which will conclude a season of open, angry and often dangerous warfare between them and their two teams.
Embed from Getty Images
Anything could happen, not excluding a deliberate attempt to take one another out mid-race.
These days, I rarely tune into the vroom-vroom circus but I might make an exception for what is certain to be a spectacular and unpredictable climax.

TENNIS Australia has had a few interesting decisions to make over the past few months, and another one is looming with the presentation of the Newcombe Medal for player of the year next Friday night.
Officially there are four candidates, but you can safely exclude Sam Stosur and John Peers, meaning it will be fought out by Dylan Alcott and Ash Barty.
Both would be more than worthy – Alcott won all four wheelchair Grand Slam events as well as the Paralympics, while Barty won Wimbledon, which is the dream of every able-bodied tennis player, male or female.
Embed from Getty Images
How do you choose? For mine, Barty's opposition is much more formidable, plus she overcame injuries and also won a doubles medal at the Olympics. This week, she was announced as the WTA player of the year for the second time. She is Australia's finest tennis player not just this year but for at least the last decade.

SANDY Brondello, the coach of the national women's basketball team, didn't exactly say "good riddance" to Liz Cambage this week, but that's what it amounted to.
The hugely-talented (and just huge) Cambage has been the Opals' best player for a long time but she has now made certain she won't be seen in the green and gold again, firstly by pulling out of the Olympics – possibly costing the team a medal – and now declaring she has "zero interest" in next year's World Championships to be held in Australia.
Brondello's response was simply that the team will be more united without her.
Cambage's arrogant, entitled and often quite bizarre behaviour won't be missed, especially by team-mates, most of whom continue to bite their tongues about her in public. It surely won't be long, perhaps after the worlds, before one or more of them cut loose, and it is unlikely to be pretty.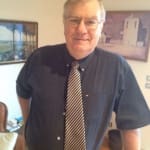 Author:
Ron Reed
RON REED has spent more than 50 years as a sportswriter or sports editor, mainly at The Herald and Herald Sun. He has covered just about every sport at local, national and international level, including multiple assignments at the Olympic and Commonwealth games, cricket tours, the Tour de France, America's Cup yachting, tennis and golf majors and world title fights.
Comments
comments
0 comments